I Wanna See Blue Eyes!
---
Nows the time to show off your blue eyed horse. Thanks!
This is Blaze, a grade paint pony yearling!
Posted via Mobile Device
This is my Missouri Fox Trotting Pony colt. He is about one month old and is 7/8 MFT, 1/8th Trottingbred. He is so cute.
Wow how pretty everyone.. and Tonipony.. your colt is SO cute!
Our bay tobiano Paint mare "Angel" with two blue eyes.
---
On the sixth day, God created the Quarter Horse.
On the seventh day, he Painted the good ones.
Subbing, this is the little guy i am hoping to buy soon
Click-Here
I take no credit for the pictures/ownership :)
Green Broke
Join Date: Aug 2011
Location: Middle of Nowhere, Saskatchewan
Posts: 2,655
• Horses:
5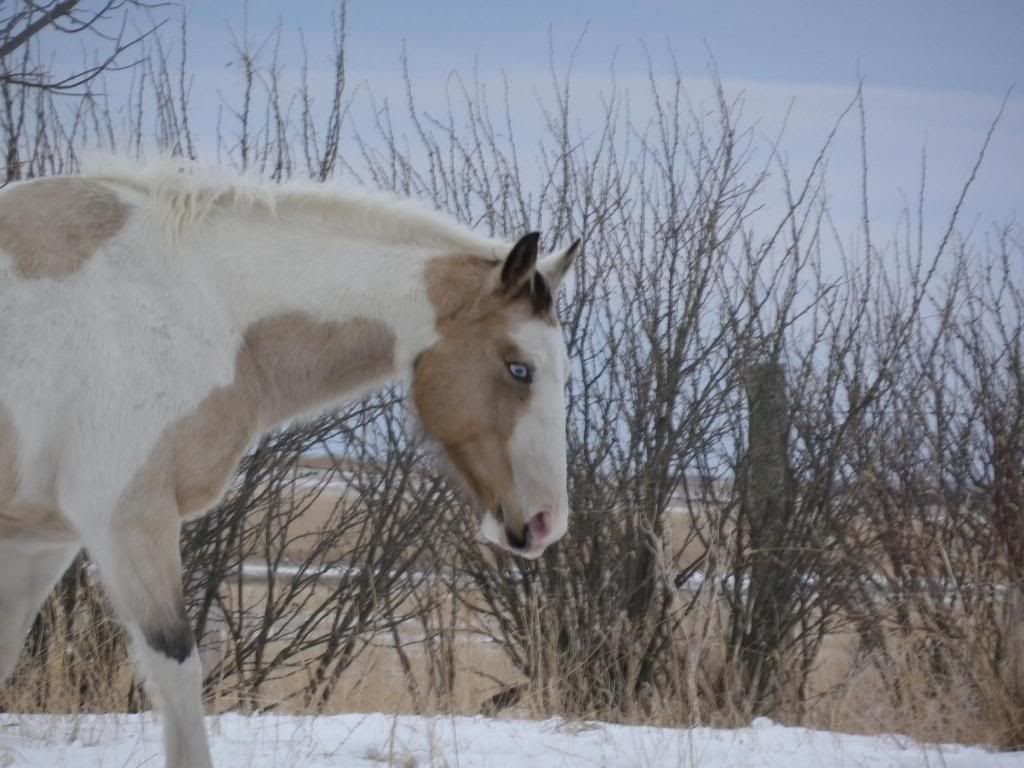 [IMG]
[/IMG]
Gotta love Lizzy!
---
---
Mods, grant me the serenity to see the opinions I cannot change, courage to change the ones that should change, and the wisdom to spot the trolls.
Green Broke
Join Date: Oct 2009
Location: Outside of Oklahoma City
Posts: 2,653
• Horses:
6
Rebel's blue eye(: Or partial blue eye..lol
---
Be wary of the horse with a sense of humour. - Pam Brown