Joy's Very Pretty Golden Eyes
---
Joy is my palomino mare with very cool gold eyes. She's kind of a conundrum since she has eyes like a champagne and the grey skin of a palomino. Anyone every seen this before?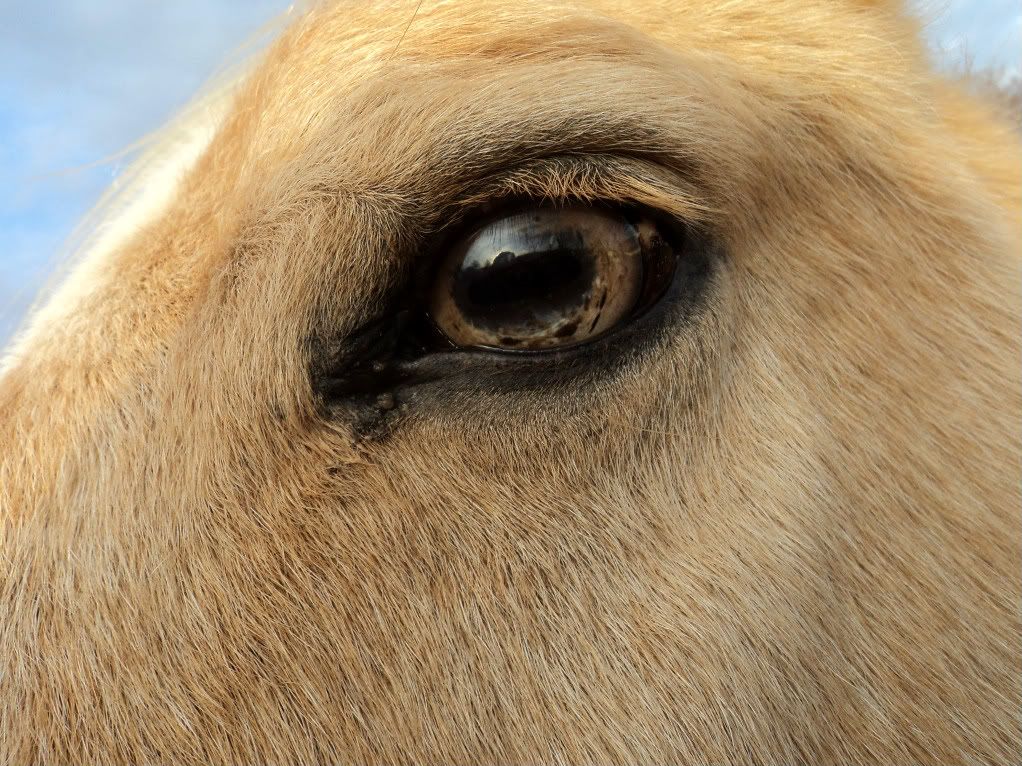 ---
Noey's Herd
There's a horse in my Pony Club named Buddy who has golden eyes(:

His registered name is Pacific Gold... he's an adorable guy
---
The hills were bathed in moonlight, the shadows not so stark;
Silver light reflected off his brown hide as he held me in the dark
– I love you, Mudpie!
Green Broke
Join Date: Aug 2009
Location: Vancouver, British Columbia
Posts: 2,808
• Horses:
2
Love the color, a little spooky though
In the last picture, she actually looks champagne. It's a little blurry though...

Do you know her parents colors?

She's gorgeous.
---
"The greatest pleasure of a dog is that you may make a fool of yourself with
him and not only will he not scold you, but he will make a fool of himself too."
-Samuel Butler
I think she looks champagne. Her skin looks mottled. What do her "girl parts" look like? Udder?
---
Proud Breeder of Trakehners and Anglo-Trakehners
Her lady parts are dark grey as well as her utter let me see if i can get a better pic of her skin. Also her dad was a bay paint and her mother was a palomino with gold eyes as well.
---
Noey's Herd
Joy is beautiful and those eyes are just stunning. I've only seen amber colored eyes on a horse once but I found them to be quite unique.
Yeah they are so different they don't seem real.
---
Noey's Herd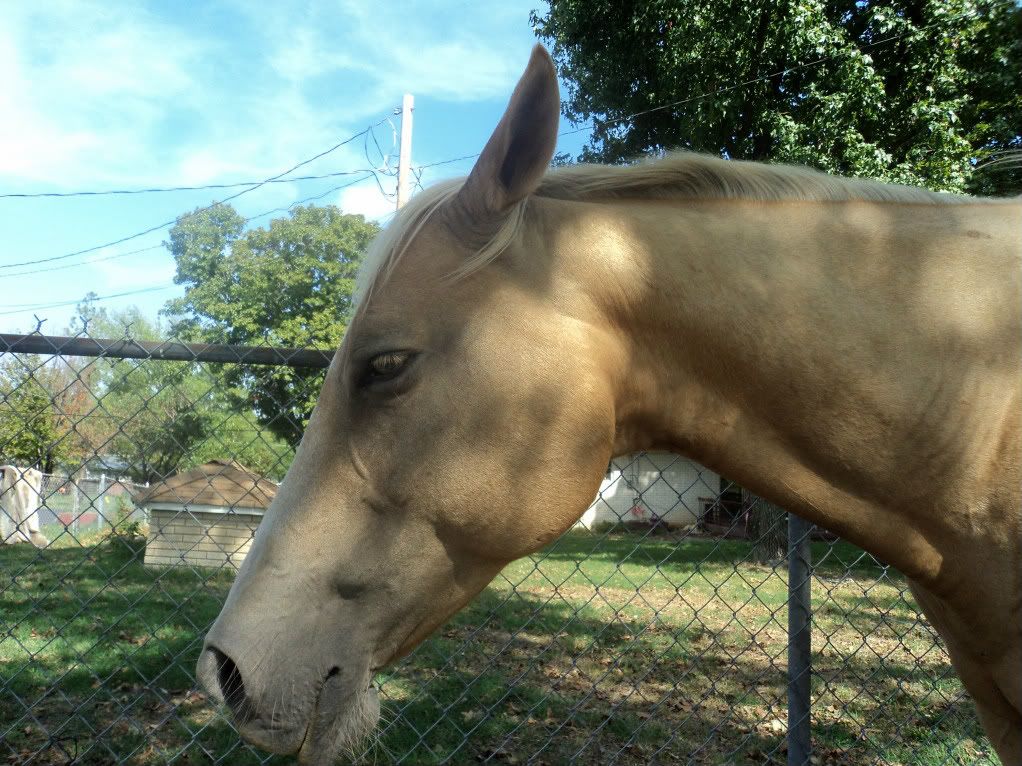 Her skin is pretty dark see.
---
Noey's Herd
Very stunning eyes
---
Country Woman