My appy yearling, Stryder in all his winter fuzzy glory.
---
EQUUS KEEPUS BROKUS
Here is my Appy Dice! He's such a character I love him to death! His nickname my friends have bestowed upon him is wonder pony haha just because he's a goof and he does this look we call the "look of wonder" where he stares at something up in the sky but there's nothing there?? Maybe he sees ghosts =P
Sorry for the picture overload haha I'm known for taking/having TONS of pictures. Oooh I have to find the picture of him from the other day with his new tack on he's adorkable! (Intentional misspell...He's my dork and he's adorable)
---
~ Hope is never light years away ~
Sorry to double post by the time I fixed my computer's techinical issues my time to edit was up.

Here's dorkus in his new headstall (I'm saving the matching breast collar for shows haha)
---
~ Hope is never light years away ~
This is my mare Jade Rocket Heartgirl, 14.3hh appaloosa/quarter horse 5 1/2 yo, she's my pride and joy! It's going to be almost 8 months since she's mine and we have come a long way together :) I love her to pieces!! <3<3<3
---
"It is the difficult horses that have the most to teach you" - Double Dan Horsemanship
---
Last edited by tcvhorse; 01-13-2013 at

08:47 AM

. Reason: photo fail, lol
Everyone's Appys are so darned cute!! I love how most of them have the same head shape, lovely horses. :)
Phoenix gets used quite a bit on this forum to show the varnish process.
And then we have Chandy. My oldest son's oversized POA.
And then my whole herd taken yesterday... and yes, those are frozen pumpkins in the pasture with them.
Here is my Kelo. He is a varnish blanket. He is actually starting to white out. And looks more leopard now. These I actually took the other day.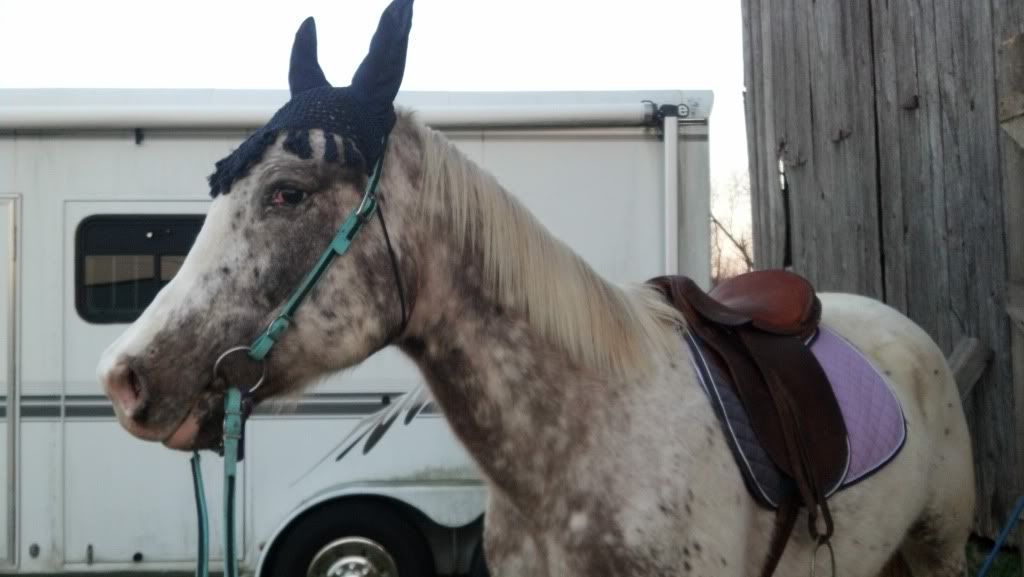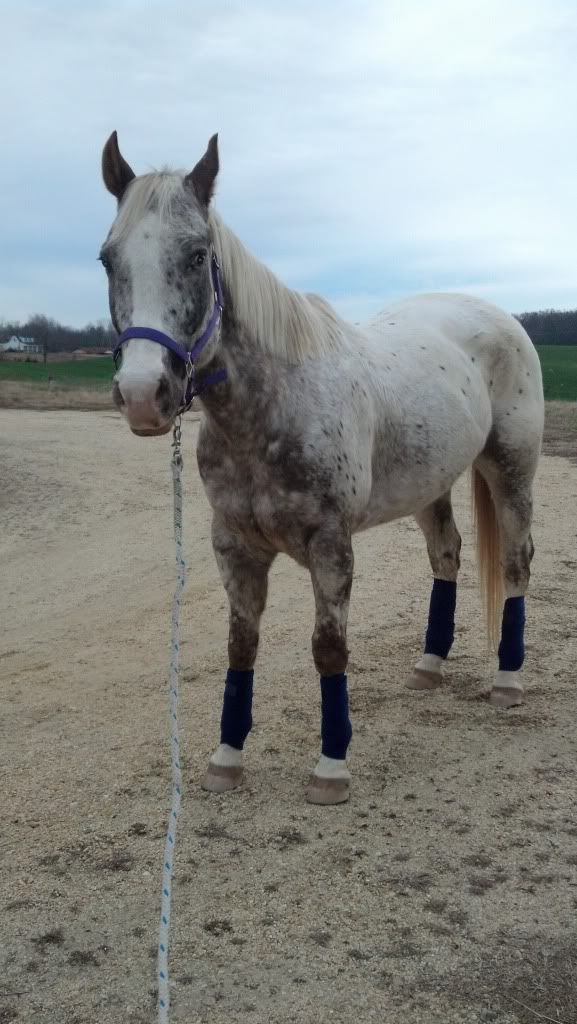 Posted via Mobile Device