LOL! Could be! He's kind of like a Grullo Fabio:p
My Dad's Grullo is also named Blue! Same story, I'm pretty sure that his previous owner thought he was a blue roan when he was born. I love his dapples and primitive markings. He's for sale... ;)
Quote:
My Dad's Grullo is also named Blue! Same story, I'm pretty sure that his previous owner thought he was a blue roan when he was born. I love his dapples and primitive markings. He's for sale... ;)
That horse is grey, not a grullo, lol
Posted via Mobile Device
Yeah, but we've gotten lucky that he's graying slowly and until then we get to enjoy a lovely grullo-colored horse. Sorry, that's how I should have put it, and thanks for correcting me. :)
Can I ask a quick question about colors? So no matter what color he used to be, as soon as it's clear that he has the gray gene, he is a gray? If so, that makes sense, I just need to know so I don't look like an idiot again :)
Yup. You could say he is a chestnut going grey (insert his original colour in there) or just call him a grey
---
Mods, grant me the serenity to see the opinions I cannot change, courage to change the ones that should change, and the wisdom to spot the trolls.
Loving the gorgeous pics being posted. This a a coming 2-yr old (pic from last April) grullo tobiano paint I bought as a just-weaned 5 mo old. The dam was a grulla overo paint and stud was black/white tobiano paint. (my DH's arm is standard pale flesh colored
)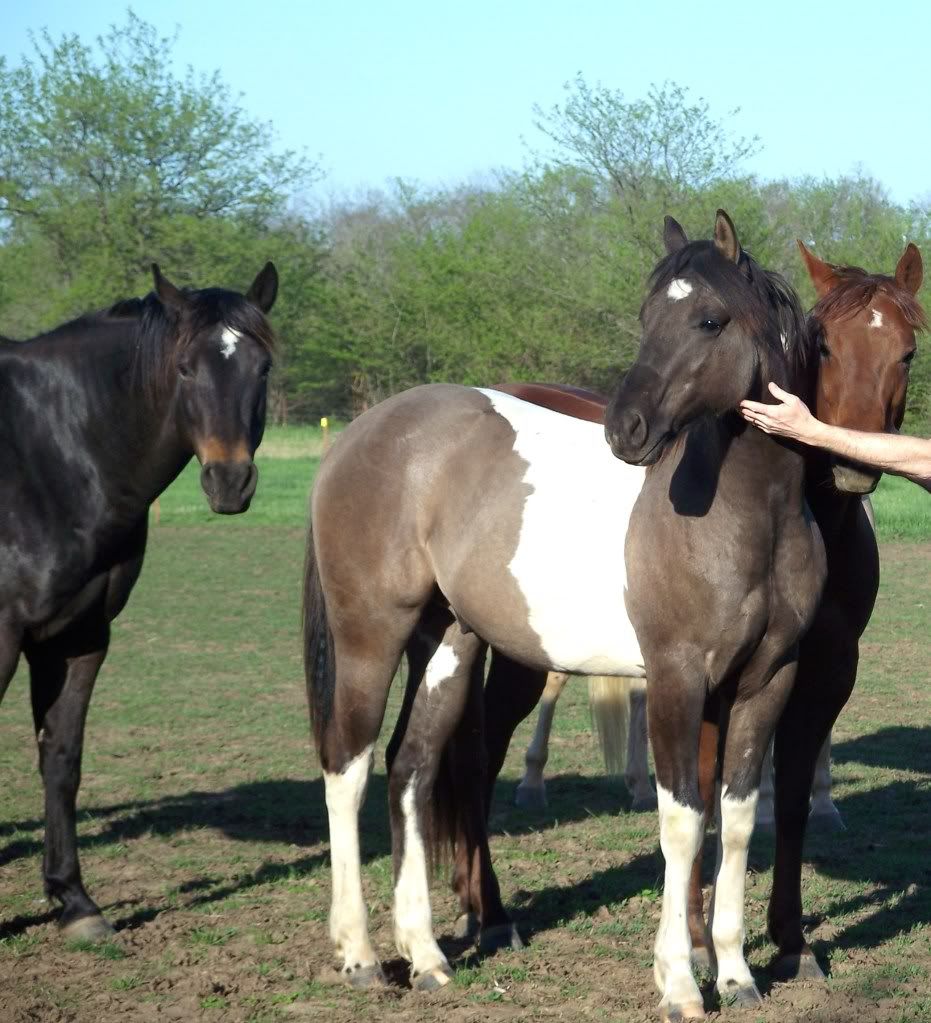 ---
Last edited by KSAQHA; 02-18-2012 at

12:23 PM

.
He looks like a nice boy! Love the way he is marked!
He is soo pretty! I love the markings around his feet so cool!