Lighter limbs on chestnut horse
---
Howdy,
My Arab is a dark red chestnut with a flaxen mane and tail, he also sports lighter coloured lower legs. I've never seen this on any other horse before. Is there a gene that can cause that? Or am I just not very observant lol. His sire is a chestnut, a little lighter than him (True Colours - if you want to look him up), and his dam is a red bay (Farasha). I'll try to post pictures if I can.
Posted via Mobile Device
I am going to guess that your horse has some pangare.
This is an extreme case of pangare.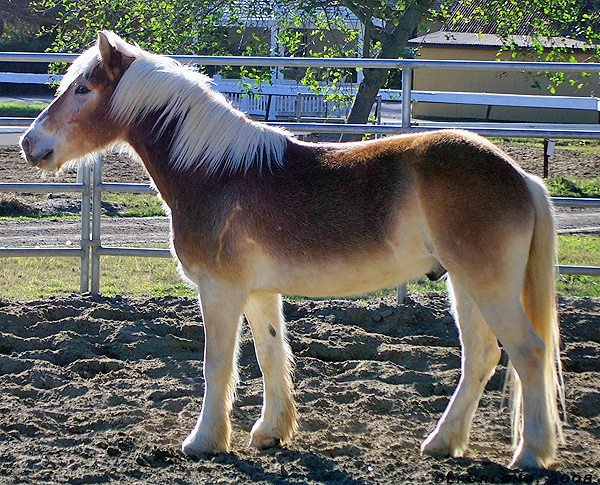 This horse has less extreme pangare.
---
Mods, grant me the serenity to see the opinions I cannot change, courage to change the ones that should change, and the wisdom to spot the trolls.