Is my Gelding a Sabino? Or?
---
Hey guys! I finally got some good pictures of Leo's markings today. He has 2 hind stockings, a front left sock and a white spot on his right side, as well as many (at least 5-6) smaller but very distinct dark spots, and markings on his hind legs similar in colour to his dark spots. He also has several really small white marks, or more lots of white flecks that are
trying
to be a spot but mixed with chestnut hair too. Does this classify him as a sabino or..? He's a 2003 Belgian draft x TB. If he's just a standard chestnut, I won't be offended and I won't insist that you're wrong and he's a special magical colour.
I'm just curious! I will say, though, that the dark marks are definitely not mud, and his white spots aren't from rubbing or scarring as far as I can tell.
Dark leg markings:
20130819_135307.jpg
20130819_135610.jpg
20130819_141353.jpg
White spot:
20130819_135506.jpg
Most prominent dark spots (you can see his white spot above them as well):
20130819_141310.jpg
Hind left stocking and blaze:
20130819_140550.jpg
Hind right and more dark markings:
20130819_141358.jpg
Chin:
20130819_140721.jpg
Better view of blaze:
20130819_140600.jpg
And just because he's cute:
Snapchat-4401.jpg
Thanks very much! Hopefully I'll be enlightened about his colour; I've been saying "chestnut with some random spots"...
!
It does look like he has a form of Sabino. the white lip and jagged marks on his stockings are indicators of Sabino. His facial white is very symmetrical as well, also an indicator.
Posted via Mobile Device
Thanks! I'm glad to hear an outside opinion.
Agreed with CLaPort I just wanted to add its not uncommon for chestnuts to have random white ticking and he looks like he had a couple of bend or' spots (the dark spots).
Posted via Mobile Device
Thanks peppy! :) Never heard that name for the dark spots, cool!
Yeah bend or' spots are pretty common I believe the current theory is that they are concentrations of sooty. My colt has one near his hip.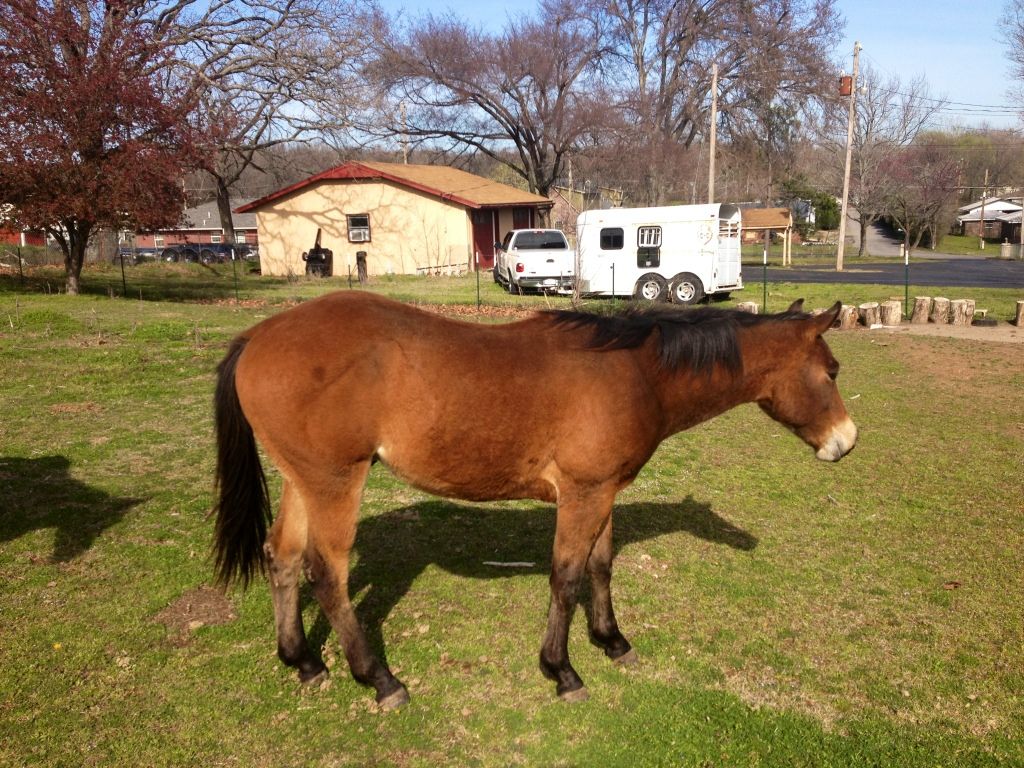 Posted via Mobile Device
---
Noey's Herd
Similar Threads
Thread
Thread Starter
Forum
Replies
Last Post
Sabino?

bjb

Horse Colors and Genetics

8

07-28-2013

10:06 AM

Sabino??

lilruffian

Horse Colors and Genetics

4

01-11-2013

12:33 PM

Sabino?

02heatherness

Horse Colors and Genetics

9

05-10-2012

08:43 PM

Is she a Sabino?

ShutUpJoe

Horse Colors and Genetics

6

07-08-2011

10:35 AM

Sabino??

crimson88

Horse Colors and Genetics

9

12-19-2010

06:41 PM