She may be a suet palomino or "Dirty" Maybe a chocolate palomino? But definately a palomino.


TRR
Could she perhaps be a silver? Sometimes silver dapple bay or black can appear palomino before shedding out.
Some people think that her mother is a silver bay. Lol, I think I need to test both of my horses.
But I don't think her dam is a silver bay. She changes her color though - she has a thread here on this forum about it.
Dam of the foal.
Sometimes dark.
(Preggers and fussy coat.)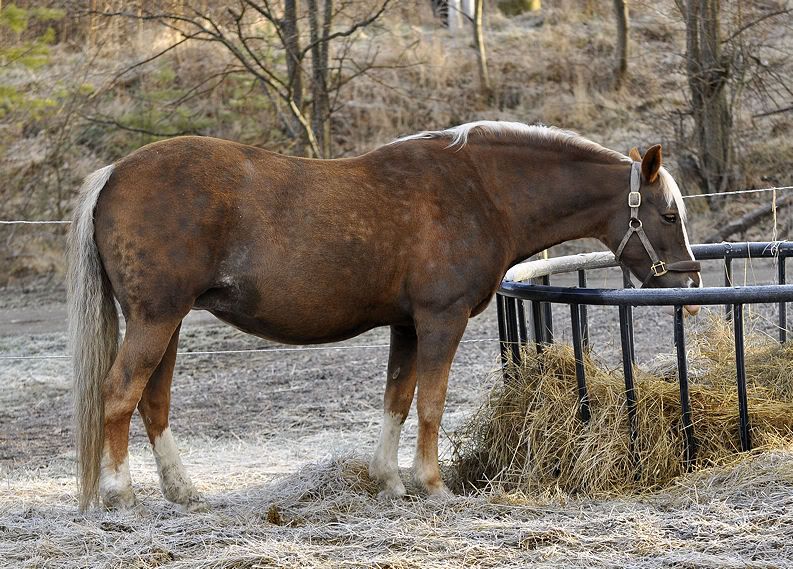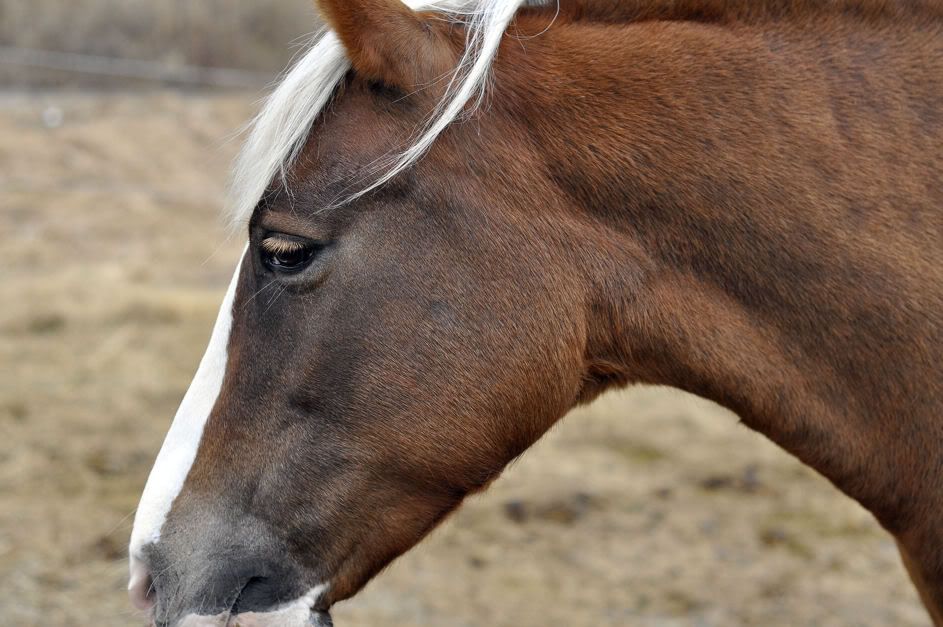 Sometimes red.
The sire of the foal.
+ The baby had pink skin around the eyes as a newborn, a bay horse have black skin.
I'm going to agree with the sooty gene theory
The mare to me looks to be a chocolate palomino shes pretty girl!!
Very pretty colored mare!
Posted via Mobile Device
I hope she turns out to be a chocolate palomino. It's one of the most beautiful colors I think...
---
"The greatest pleasure of a dog is that you may make a fool of yourself with
him and not only will he not scold you, but he will make a fool of himself too."
-Samuel Butler
Baby is definitely a palomino. Mumma is DEFINITELY a chestnut, not a palomino, and not a silver bay. She is too "red" for either of them.
---
Mods, grant me the serenity to see the opinions I cannot change, courage to change the ones that should change, and the wisdom to spot the trolls.