here is Barney not mine, a pony i used to ride and show
---
Keep your feet on the ground when your head's in the clouds.
Quote:
Lonestar i believe your boy is a Flaxen Chesnut he could be pally though. maybe you should have him tested?
He looks flaxen chestnut to me, too
My up and coming yearling QH stud. Cloud aka Sunny's Myth (reg name Belrosa Park Gold Dust). Sexy little fella that I paid off for my christmas prezzie haha!!
Lonestar, I agree with lilkitty90 among others that this fella does indeed appear to be a flaxen chestnut. looks practically like my 19yo ASH that i had and he was definitely a flaxen chestnut. definitely should get him tested.
---
Last edited by StormvaleQHStud; 12-18-2010 at

10:16 AM

. Reason: left out name whoops :P
My QH gelding. PBHA won't register him though, as he is sooty! Anyhow, doesn't bother me - I like the sootiness!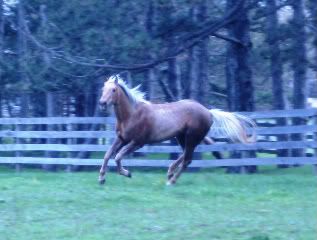 ---
~Lindsay~ Mom of 2, wife to the goldsmith, doula and childbirth educator in training, life-long horse dork
My Palomino mare Texans Only Hope by Golden Caantender. The foal is her new cremello dun AQHA filly.
Tanoka
---
...............
................
It's better to stand in mud, than manure!
Here she is before foaling, this past summer.
And here she is with her older daughter, Paloma (Half Arabian mare).
I just saw this post now...little late maybe, but this is my girl Sable :)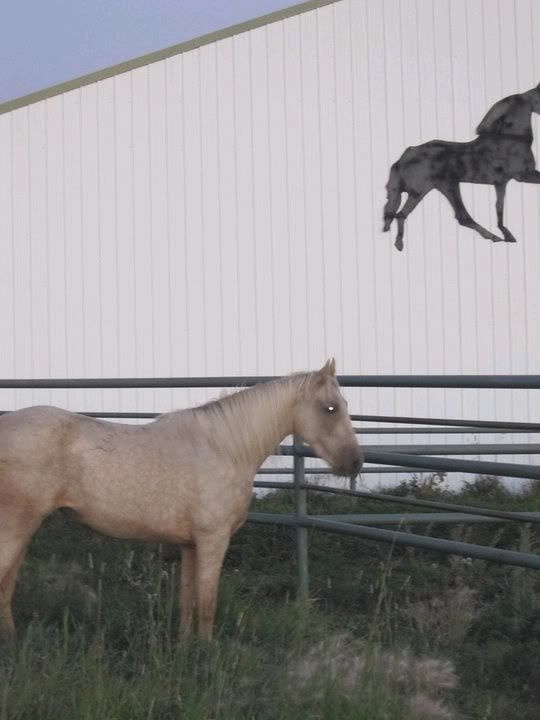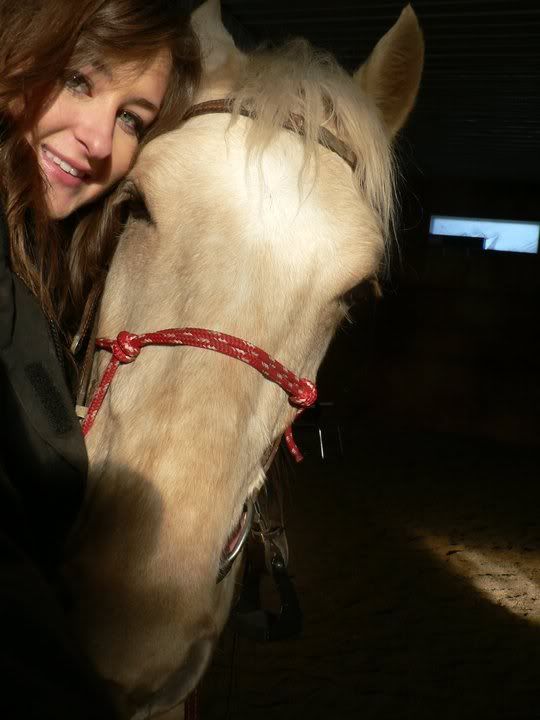 Just saw this too...
My American Saddlebred, "Finlay"