Sabino markings?
---
My APHA palomino mare Docs Golden Joy. I've been wondering about her lately and I was thinking maybe she had sabino markings? I think this because her blaze is symmetrical but the edges are jagged and there is ticking around it, and she has jagged looking markings on her fetlock area. Also she seems to have some ticking around her barrel flanks and shoulder. I know it's hard to see on a pally and even harder to take a picture of. Though I'm not sure since I'm still learning but thought I would satisfy my curiosity, I am enjoying learning about horse genetics
.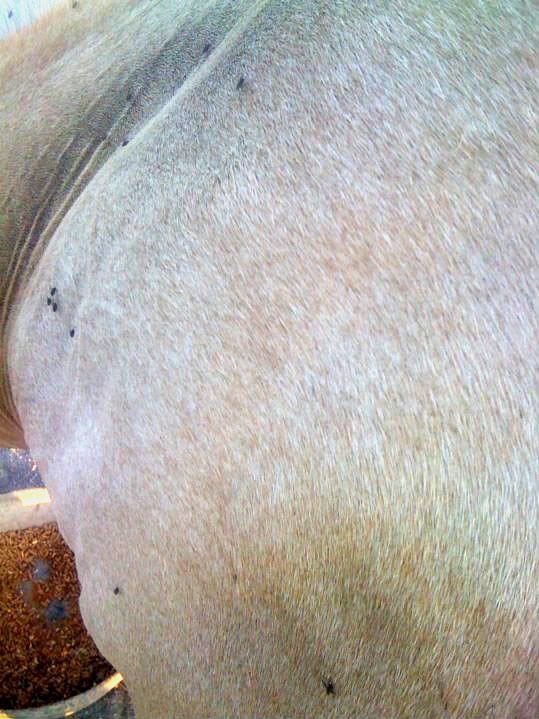 Posted via Mobile Device
Better view of blaze
---
Noey's Herd
Could be? If she's a paint, it's possible. Do you have pictures of her parents?
This mare carries sabino:
But she has the typical pink underlip...
He mother looks like her I had a pic if dad with her papers let me find it.
Posted via Mobile Device
Well I have her papers in storage somewhere he was a sorrel I believe tobiano paint If I could look at him I could tell you if he has sabino maybe I can find it tomorrow.
---
Noey's Herd
Quote:
Could be? If she's a paint, it's possible.
Sabino is not exclusive to Paints, it's present in almost all breeds all round the world.
---
Mods, grant me the serenity to see the opinions I cannot change, courage to change the ones that should change, and the wisdom to spot the trolls.