Is She Black?
---
Hi this is Harley, she is a four year old Quarter Horse filly, I believe she is faded black but I have never been able to tell for sure, she has black legs and then her body is like faded black to me, and she goes all black in the winter. Her dam was Grey and her Sire is Grulla. She looks pretty black in the first pic but then the next one you can see the brown. I also added one of her as a yearling where she is pretty brown.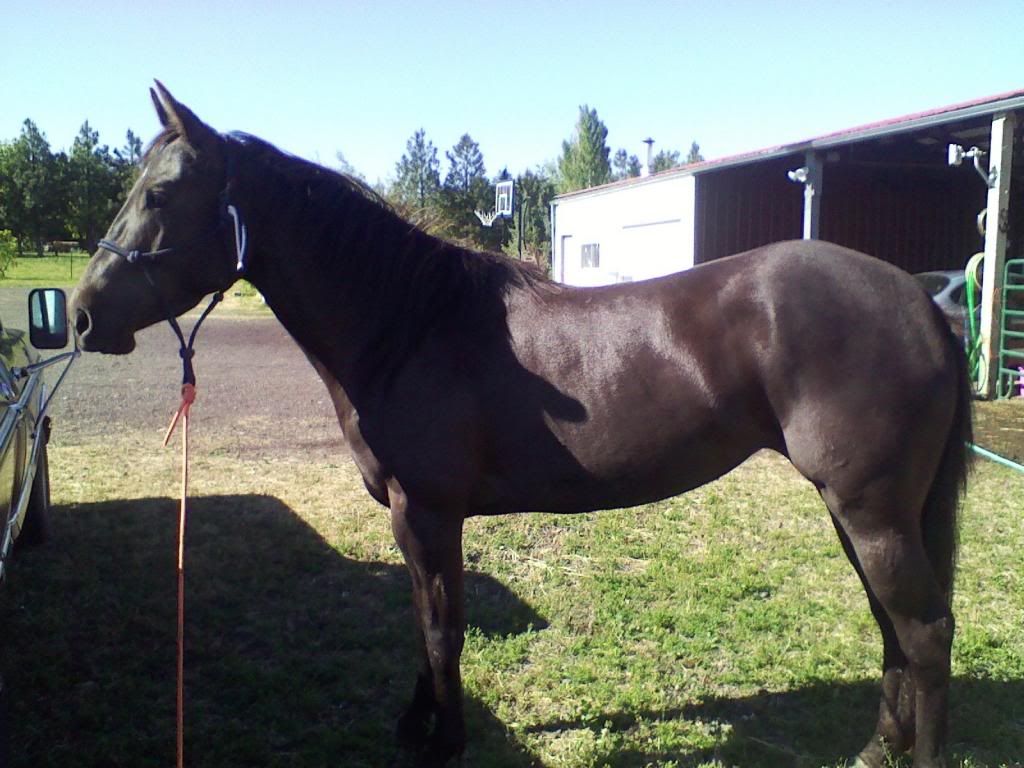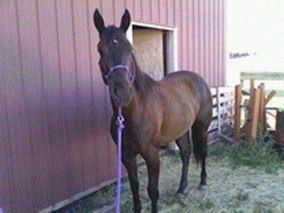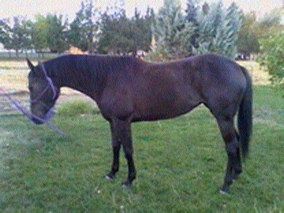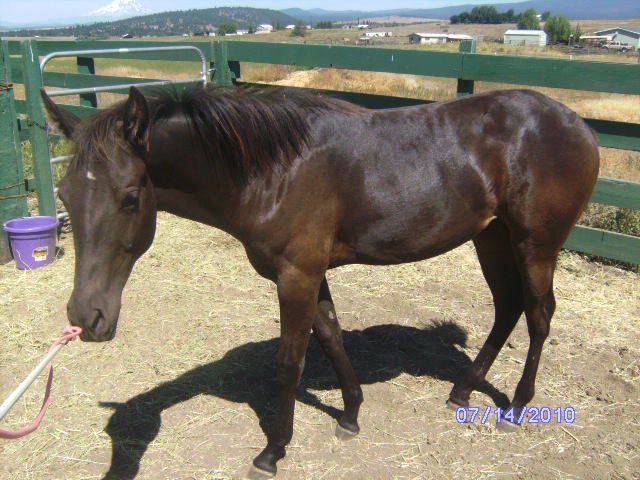 She looks faded black to me.
---
Being horseless is the pits!!
Yep, that sun does a number on them. Especially here in FL. Thinking about using that black spray paint for horses on my mare... lol!
---
"My riches do not clank and glitter. They gleam in the sun and whinny in the night."
Awesome! Thanks for the reply's :) I am thinking the spray paint thing isn't a bad idea! At least for shows.
Posted via Mobile Device