Well we have Buckskin overload at my barn, lol. I have a 2 year old buttermilk buckskin named Walker, registered name Walkers Prescription. The BF and his mom both bought buckskin babies a boy and a girl. It so happens to that the babies dad's grandpa is their old stud and they had no idea. So kind of cool! They are a hoot to watch! Gracie is the girl with the star, and Scout is the other baby. My boy is definitley a scardey-cat.
We've been working on groundwork and trust lately, so for two we've got a great start and many years to come. I can't wait!
I will have to get some outside tomorrow in the snow where you can see tomorrow! They sure love the snow, lol.
---
"Every person you will meet will have at least one great quality. Duplicate it and leave the rest." --Clinton Anderson
New pics of Jackpot the Dunskin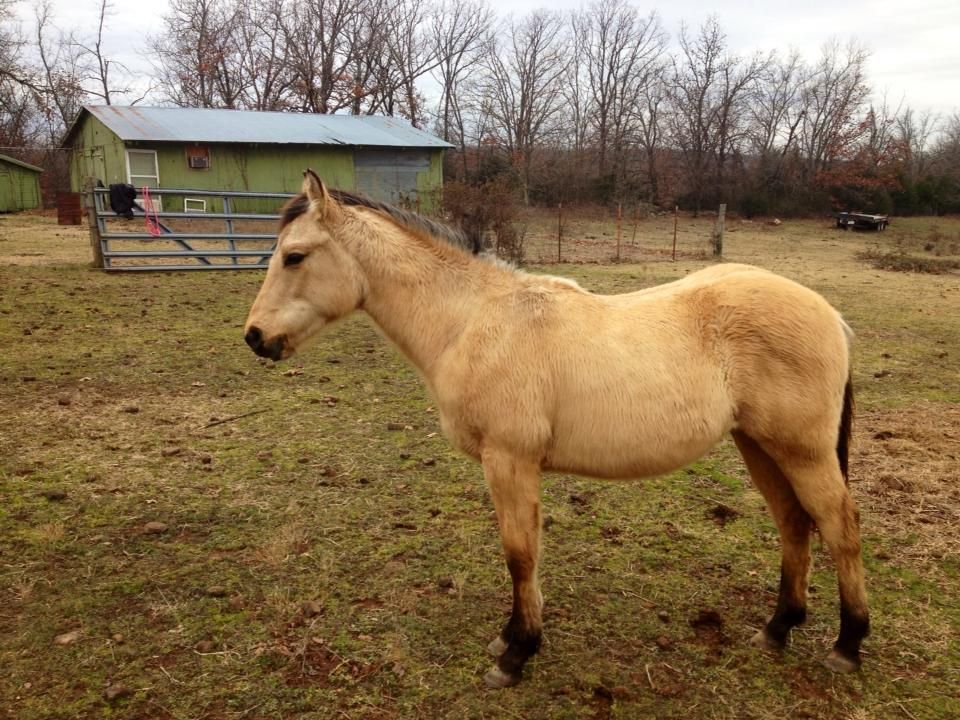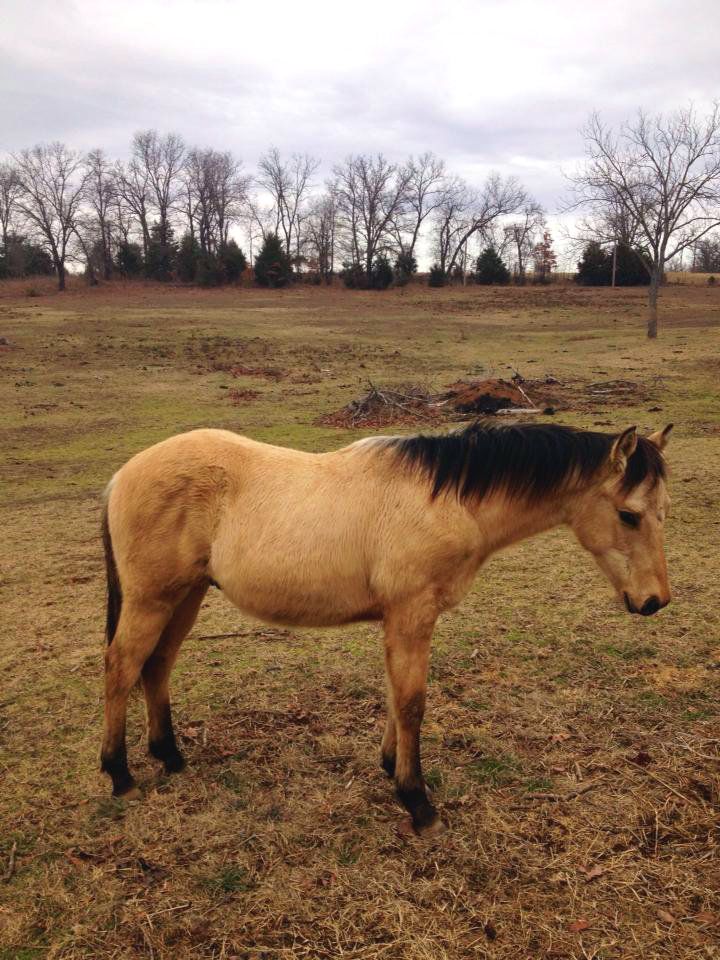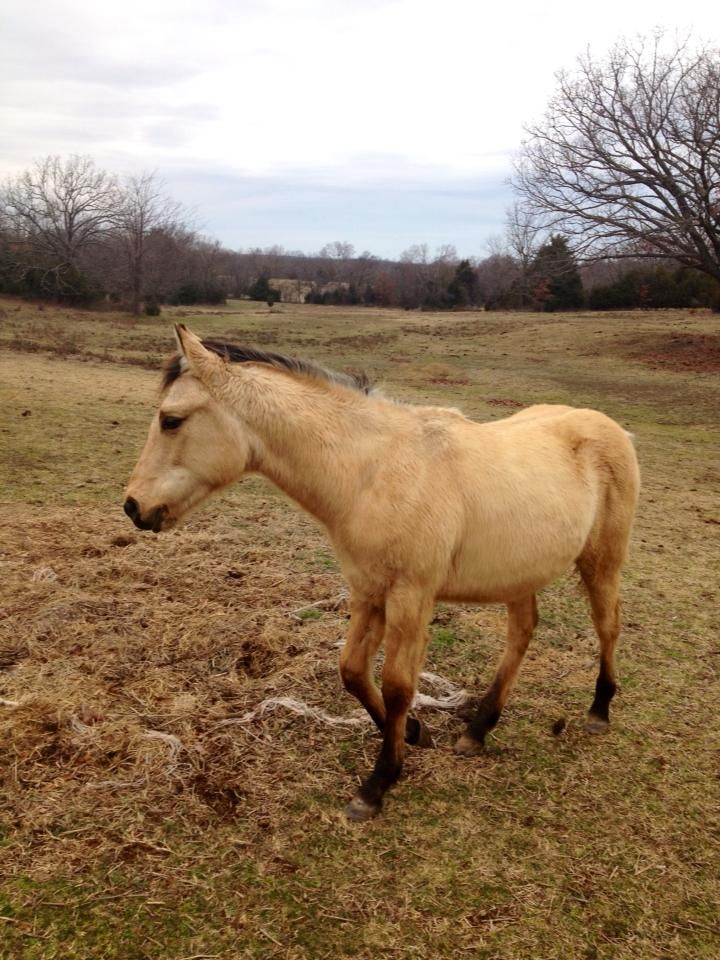 ---
Noey's Herd
Three Little Buckskins
---
As promised more pictures!
We were cleaning their stall outside and this is what happens. Plus a picture after our ride! We had a blast.
---
"Every person you will meet will have at least one great quality. Duplicate it and leave the rest." --Clinton Anderson