Pearl + Cream horses look a lot like double dilutes, but IMO they are usually distinguishable if you know what you're looking at.
For example these are all Buckskin + Pearl
Beautiful coloring... but those eyes give me the shivers
---
~A Cowboy's Chance~
1977-2011
Rest in Peace
That third horses feet are all sorts of wonky looking.
My perlino Zane, don't have any decent pics, these are the only ones on my computer,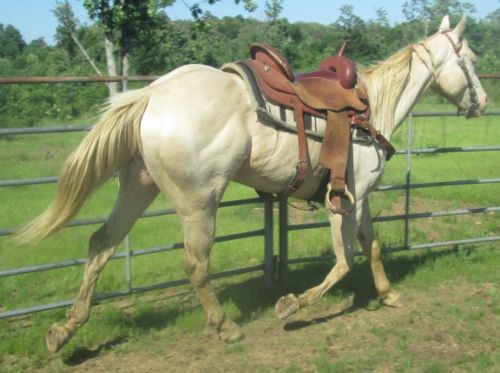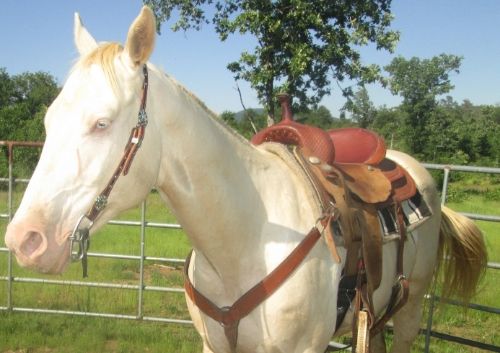 I've noticed that many of the horses that people have posted have amber colored eyes. My filly has blue.
Arrow that's because they were showing the pearl dilutes and not true cream double dilutes.