This is Sky, bay roan sabino. I've been told she's probably not a true roan due to being a sabino, but she sure looks roany to me.
Not really a roan, but my rabicano mare, Talledega..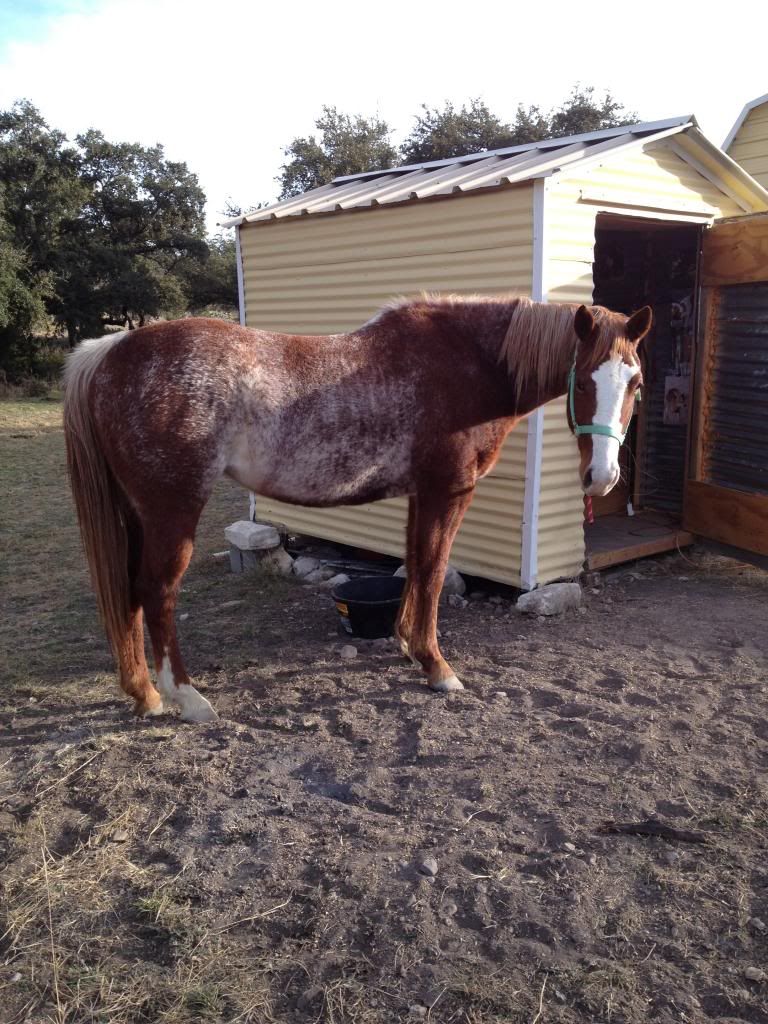 ---
Cowgirls don't cry... ride baby ride<3

I can do all things through Christ who strengthens me
---
Be dominant, not violent. Be assertive, not aggressive. Take in all the information you can get your hands on, but only give out what works, what is true, and/or what is genuinely useful - and only when asked.
My quarter horse Dexter :)
His roan doesn't come out as much as some others horses :( but its there and adorable!
Lovely roans! I think they look purple ;)