Beautiful Chestnut/Sorrels!!!
This is my registered AQHA sorrel mare, Sugerd Shine AKA Sugar.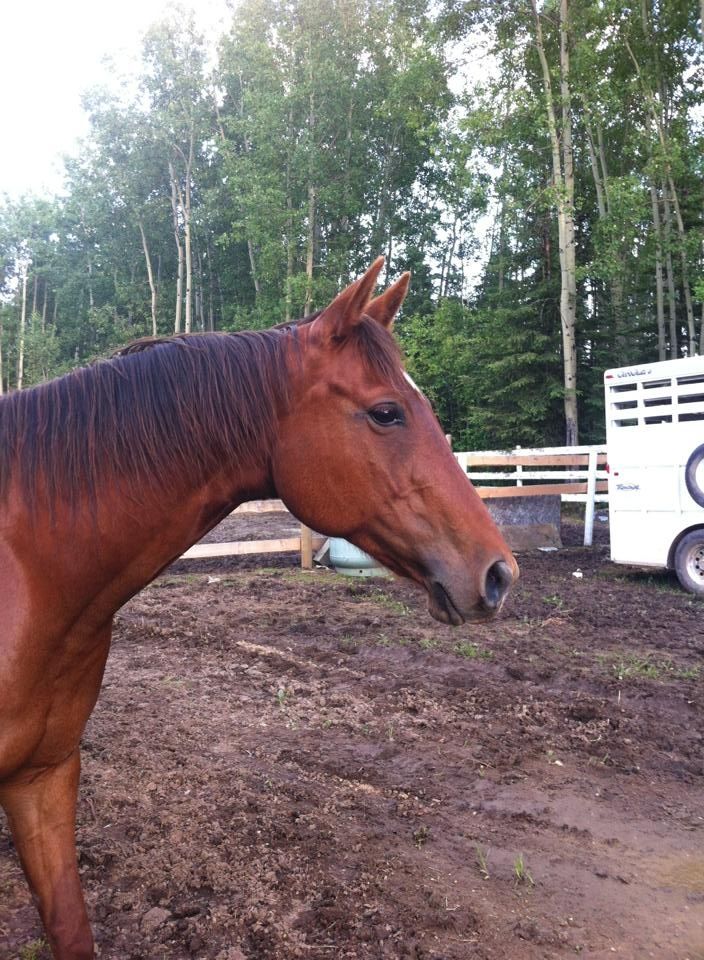 Giving me "mare glare" for the braid haha!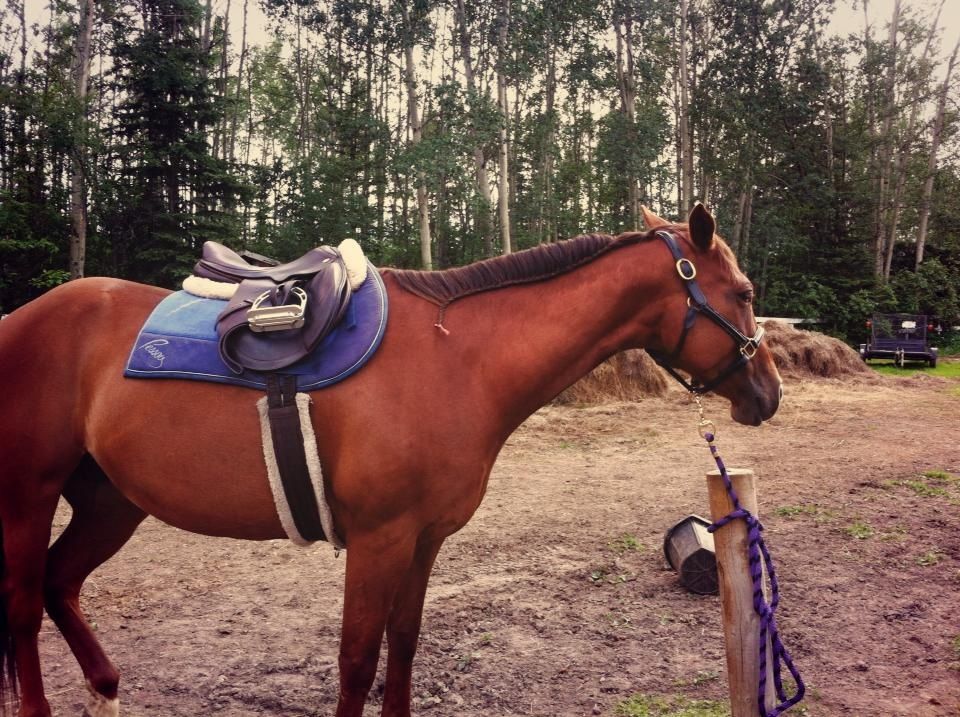 ---
~A Cowboy's Chance~
1977-2011
Rest in Peace
Hooray for a Chestnut thread! This is my 8 year old OTTB (off the track Thoroughbred) gelding. JC name is "Bait and Switch" and we call him "LT" as a barn name (short for Lieutenant which is what my boyfriend is for the Fire Department).
I'm new to this forum, but I just wanted to post a few pictures of my fourteen year old NSH Rosie :] I've only had her for about three months, but I can already tell how blessed I am to belong to this mare!
The first picture is from the day she came. The second is from my senior photos taken in July, and the rest are from her first month with me!
Yearling
Join Date: Nov 2009
Location: I was born in Germany, raised in Texas.
Posts: 824
• Horses:
5
I am lovin' this thread! Look at all these red beauties. So I see a couple of other oldies on here so I'll throw mine in there too. I should have posted him with Rascal on my original post since he's considered chestnut too. He's not as coppery red as Rascal but he's red. He's a 31 year old Tennessee Walker and my 9 year old daughter's pride and joy. He's also Rascal's pasture buddy. When Rascal was given to me, Eb was part of the package. No one wanted him because he was already old then. I had no desire to separate them so he has his forever home with us. So here's Eb, short for Ebeneezer.
d39a5b6cbefe7611dabe7d3d48dc342c_full.jpg
8980c5286c8be1170d2f77da38b883b1_full.jpg
;) I love the sorrel/chestnut color. I wanted to call my little ranch red horse ranch, but the name was already taken. Nothing boring about this coat color adn they shine up so pretty from the deepest red to the coppery to the almost dun.
Katja, aren't these old horses such gems !
---
My two horse Apache and Sammy are my world
along with our dogs Patch and Bear.
But I will always love you Jimmy R.I.P
My mantra has always been " Give me a good ol' sorrel/chestnut any time". To me, there's nothing that catches my eye faster than a sorrel with a little bit of chrome. Gorgeous creatures!
This is my best friend of 9 years
ETA: His name is Trig!!
Grumpy:
Boy does he hunt for a barrel!!
With one of the lesson students:
Posted via Mobile Device
---
Last edited by AriatChick772; 09-06-2013 at

02:56 AM

.
Yearling
Join Date: Nov 2009
Location: I was born in Germany, raised in Texas.
Posts: 824
• Horses:
5
Woohoo! Love those barrel pics Ariat!

Amen Stevenson! I always do a double take when I see a pretty chestnut/sorrel. :)