My filly Piper is technically a paint :P
Though her only white is the tiny star on her forehead.
All photos at varying ages, she turns a year in October.
My current "paint" (she is actually a pinto) is Image. She is 10 years old and 15.2 hh: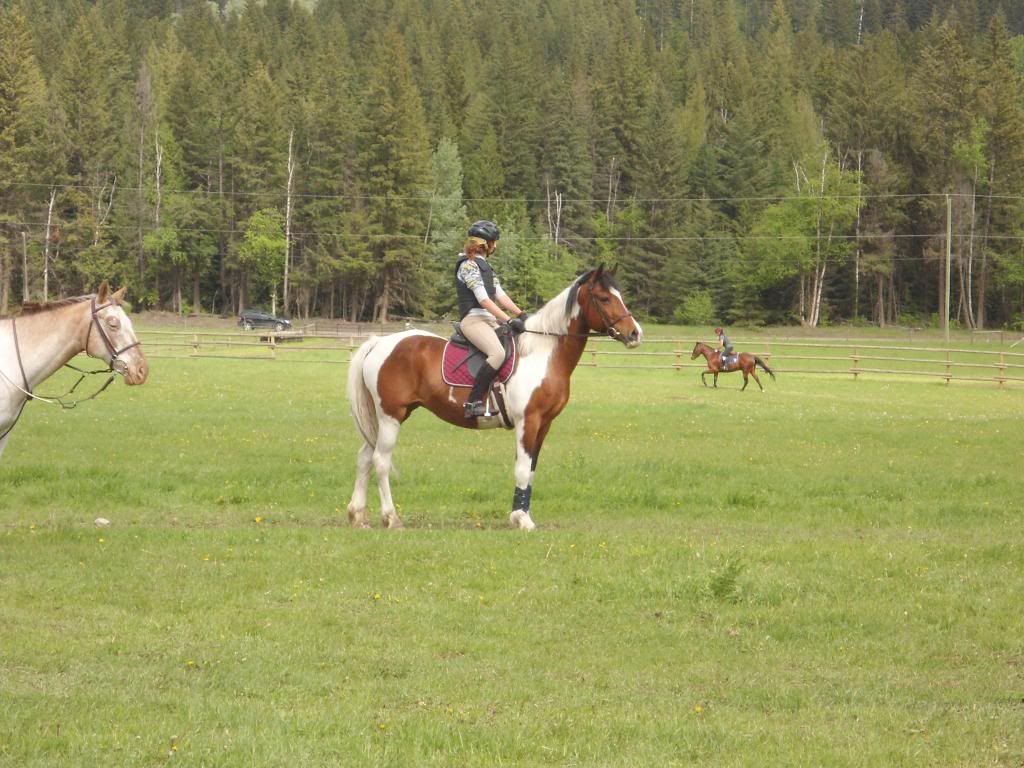 Before Image I owned an actual paint. His name was Luke. I got him as a yearling and had him for less than a year. He ended up getting gum cancer.
This is Loki my family's paint. He is a paint/ Belgian cross. He is 5 years old and his only paint marking is a small spot on his belly.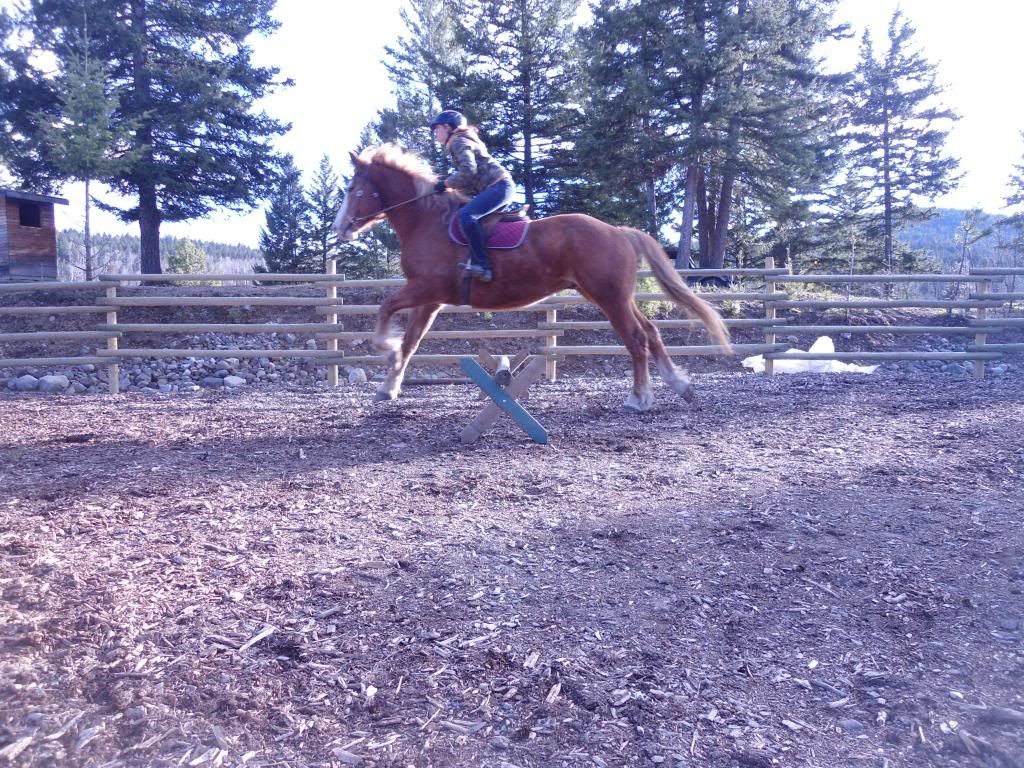 D: I ended up tearing up at that cutie that got gum cancer, he looked so sweet and trustworthy </3 So sorry
My baby boy Henny :) He's a brownskin tobiano with plenty of chrome!
---
There on the tips of fair fresh flowers feedeth he; How joyous his neigh,
there in the midst of sacred pollen hidden, all hidden he; how joyous his neigh
---
Here's "my" paint horse friends. First is Bonnie, then Cheyenne, then Tequila and last but not least is King.
Bonnie is the other three's mama. They're all paint/qh's.
Bonnie.
Cheyenne.
Tequila.
King.
---
Being horseless is the pits!!
Here are my two -

The bay tobiano is my yearling, Spidey (Peter Parker) - I picked him up from Kansas end of May and just got back from our first show where he picked up points in tobiano color, amt geldings, and stood Grand and Reserve in Open Geldings - great beginning. He's headed to the World Show this year for futurity and in hand trail classes...

The sorrel overo mare is Daisy (Sayitwithflowers) - Got her in December and have been pretty busy getting her ready to show, she's done well - we earned about 30 points in three 2 judge shows, taking Reserve High Point in her first two and High Point Novice Ammy in the last - she has points in Halter, Overo color, horsemanship, western pleasure, hunt seat eq, hunter under saddle and trail.

They keep me pretty busy and love their color.
---
There is no passion to be found playing small - in settling for a life that is less than the one you are capable of living. - Nelson Mandela
This horse isn't mine, though I wish he was
. The Gypsy King, owned b Gypsy Gold, is a Gypsy Vanner stallion. I really wish I owned this horse, or maybe one of his foals.
This is my 12hd, 10 yr old paint(pinto) not sure which.
HorseLovinLady, I'm in love with Bonnie!! She looks like such a doll. Gorgeous, all of them!
---
"...and may your life be filled with good horses." — Buck Brannaman