Silver bay? No way - right?
---
I always thought that I had a chestnut, but the other day someone told me that she looks like a Silver Bay sometimes. But no way, right?
But you know It got me thinking, she got a weird habit of changing color... thought I would share it with you guys!
(I was told something about sabino or perhaps splash too, someone care to enlighten me about that?)
Her sire and dam are unknown.
She looks brown greyish sometimes;
(Yes, she's in foal, not fat. Lol.)
Coat when you trim? cut? it when it's brown greyish.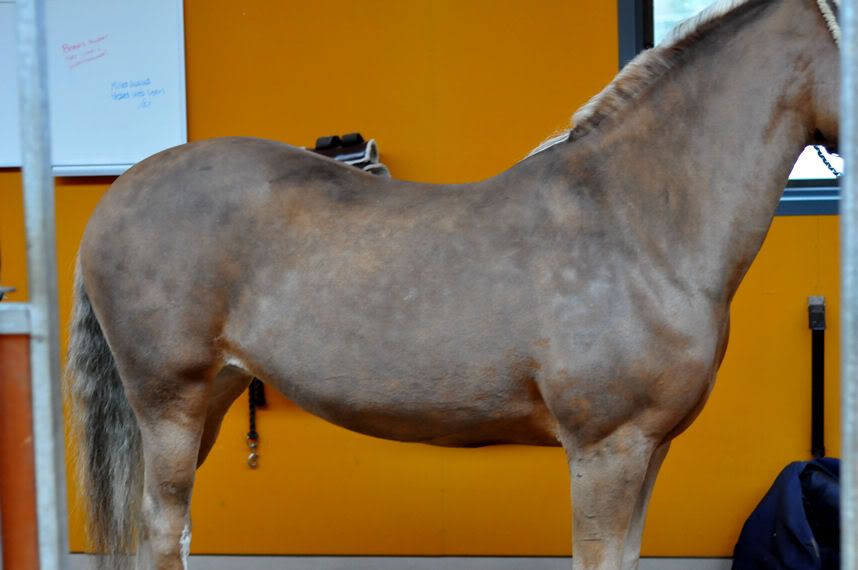 But when that gets boring, she's goes more of a chestnut red.
And stays red when you trim? cut? the coat.
And the dots and spots thingy.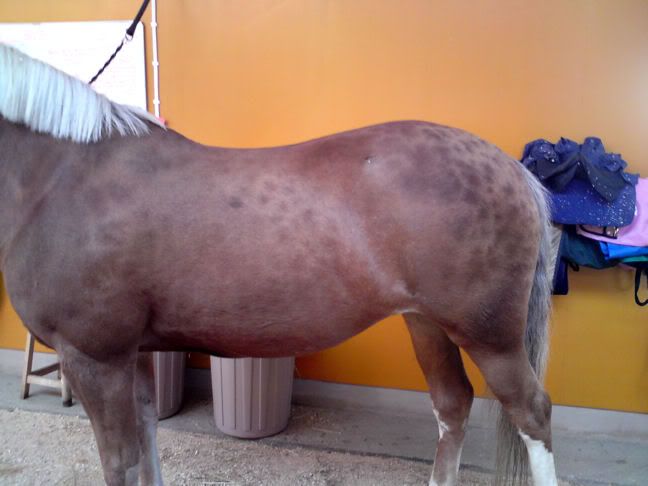 And sometimes she has a smudgy dorsal stripe...

Yes, the tail is gray, white, brown, chestnut and black. Mane is white and gray.
And the front leg (right front leg) without any white, it's silverish gray most of the time.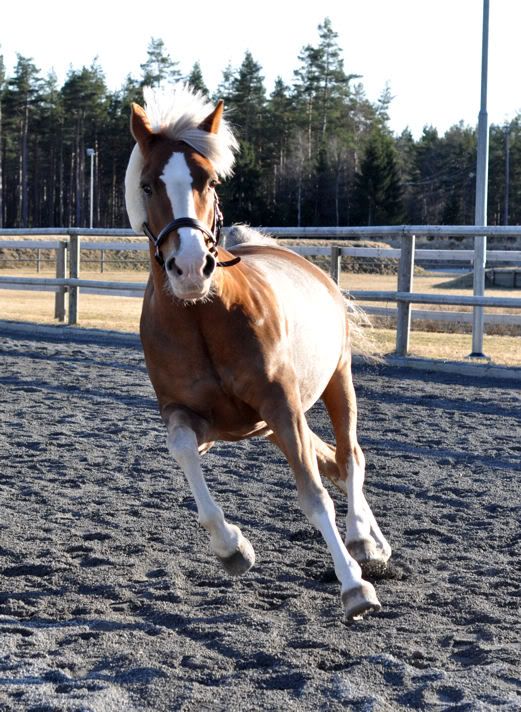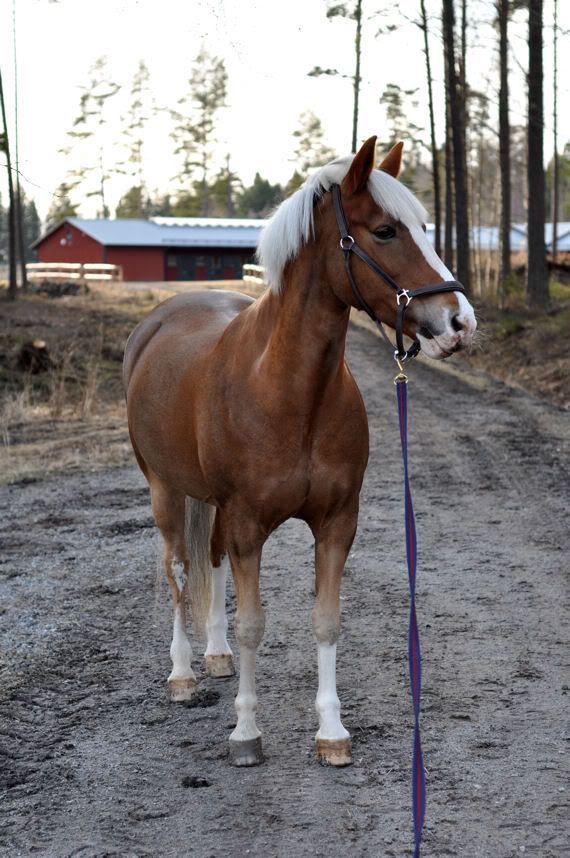 Oh, And when I bought her 8 years ago, she had a absolutely beautiful almost golden coat. But I could not find the picture right now...
What do you guys think?
---
Last edited by StellaIW; 02-28-2012 at

03:55 PM

.
....Subbing o.o
---
Pssh.I didn't pick up the wrong lead
It's called a counter canter...
...A very advanced maneuver.
also subbing. I love the dots/spots/things she gets.. so beautiful.
---
Last edited by xxdanioo; 02-28-2012 at

04:01 PM

. Reason: i cant spell
Well whatever color she is, she's gorgeous!
Thanks everyone!
She's in foal to this handsome palomino, He's going to be four years anytime now.
Wow is she ever gorgeous. The fact that she changes colors so drastically makes her all kinds of different levels of gorgeous! That is going to be a beautiful foal!
Posted via Mobile Device
interesting color. sort a silver dapple . is she a pony ? she kind of has that dapple color found in kentucky mtn horses. And a color i just call pony dapples.. lol , my own term, as the color is seen a lot in ponies.
You should have a really pretty colored foal.
Lins; Thank you, she change color all the time, sometime's on competitions, people even think I've bought a new horse.
Stevenson; Yes, she's a pony! Oh, it's called dapples? Thanks! I'm gonna go google kentucky mtn horses!
Hopefully the foal will get some good looking color. If she's chestnut, it's either palomino or chestnut. But if my mare is some other color, I have no idea...
Teen Forum Moderator
Join Date: Dec 2010
Location: South East Texas
Posts: 7,157
• Horses:
2
also subbing. Thats some drastic color changing! It looks like that dorsal is probably actually counter shading, because it is 'smudgy' and not always evident, but beyond that I don't know. She's definately not like any chestnut I've ever seen though...

my bet is silver dappled something though, with all of those spots and the smokey appearance. The red coat throws me off!

You could always get her tested. Its not too terribly expensive. Can't wait to see the baby!
---
Everyone in your life is meant to
be in your journey, but not all of
them are meant to stay till the end.
Ok, I'm curious too. Sorrels have flaxen manes and tails, or variations of flaxen.
Bays have black points with black manes and tails.
I don't see your horse as a chestnut.