Silver dapple something :P oh and google Rocky Mountain horse not Kentucky mountain =)
Here's some more dapples for y'all to look at.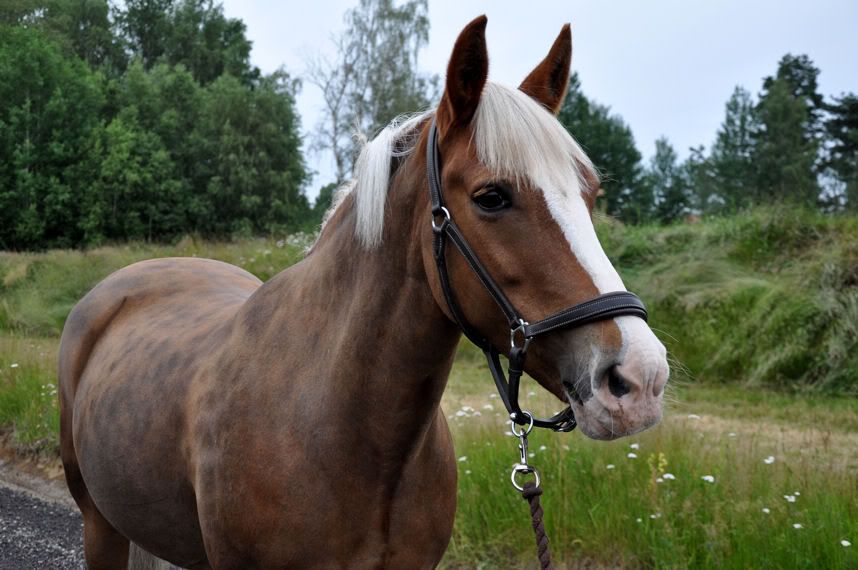 Soooo.... If she's a silver dapple. What colors are to be expected for the foal? (Palomino sire.)
She's absolutley gorgeous. When is she due to foal?
Red based with flaxen, pangre, and sooty.
BTW shaved/clipped coats are not to be used to gauge color as they are not showing the true color but the undercoat of the horse. Every horse changes colors while clipped.
Thank you!
Yes, thats why I showed you pictures of her before clipping and after! :)
1. Not clipped
2. Not clipped
3. Clipped
4. Not Clipped
5. Clipped
6. Not Clipped
7. Clipped
8. Not Clipped
9. Clipped
10. Clipped
And the last picture in the Iv'e only trimmed the legs with a scissor.
The last two pics, her coat is clipped, but she still got dapples "unclipped".
She's due to foal i May.
DApples are generally a sign of good health and usually nothing more complex than that.
Thing about chestnut/sorrels they can have so many shades. I have three that don't look the same colour but are all chestnuts.
She does have some sabino charactertistics - the jagged white over her hocks, chin white. But I don't know if her breed carries Sabino-1, which is the only test available. I have five sabino Arabians but none will test positive for Sabino-1.
UC Davis does colour tests which will tell you what her base colour is and what she can throw colour wise, and I believe it's around $35. I'm betting on chestnut/sorrel.