Quote:
I prefer solid colors with absolutely no white on the legs or body, but a star or strip is fine.
Yeah that's what I like about my dunskin colt there's not a spec of white on him. (Well the guard hairs) but that's not marking that's a dun trait. And jet just has a star. Though ironically on the opposite end of the spectrum, I have a Dom. White horse who is almost completely white lol. You can see his nose in the pic lol
.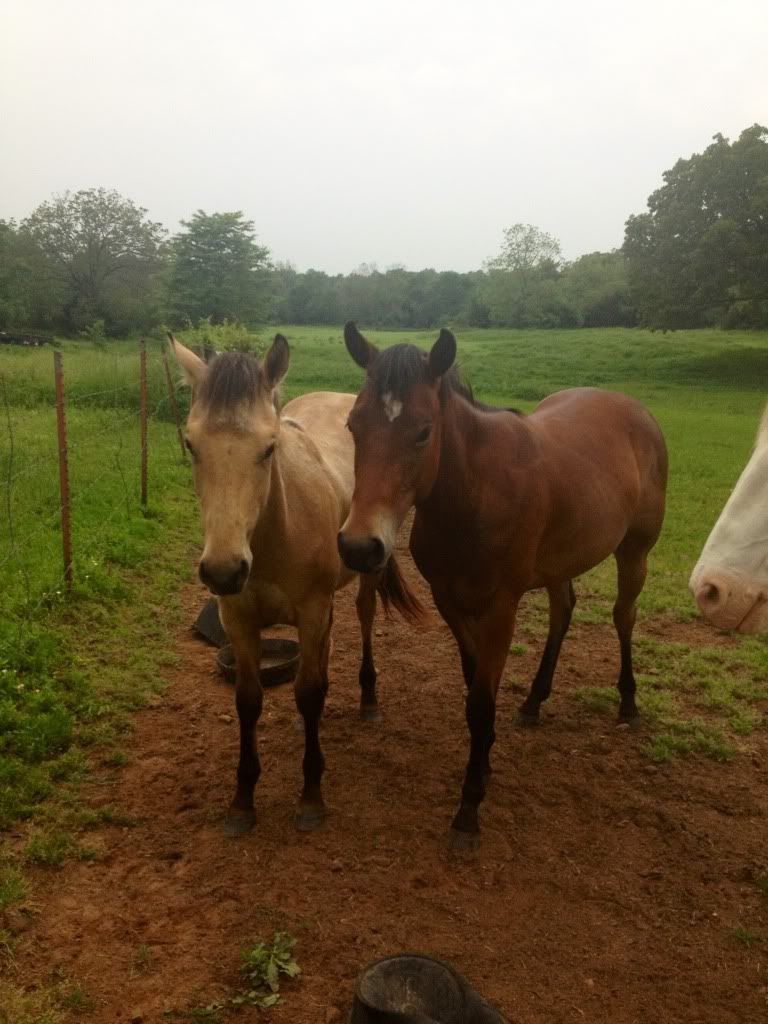 Posted via Mobile Device
---
Last edited by Peppy Barrel Racing; 05-21-2013 at

09:06 PM

.
I like a medium sized star and a small snip... lol something oddly similar to my mare.. and I like medium to tall socks. Another marking I like that I didn't used to are the "freckles" on a fleabitten grey.
---
"Thoroughbreds are the best. They're lighter, quicker and more
intelligent. The best of any breed is the Thoroughbred horse, the best
of that breed is better than any other breed." - George Morris
I love bald faces! And dapples! But I like all colors and markings of horses. They are all beautiful to look at! I love looking into a herd with all different colors! My light brown/bay horse POPS in a field of browns and paints! He's like a golden penny!
---
Angels are people who can see and feel the pain in all creatures... -myself
I like solid colours like bay or black with some kind of leg and face marking.
I LOVE frame overos! Especially when they have 4 socks and a blaze with just a spot on their belly like my mom's mare had :)
Posted via Mobile Device
I guess my favourite, would be a well marked tobiano, of either black/white or bay/white, as Playboy in my avatar. I also love a dark bay with socks or stockings and a blaze. I also like really black silvers, with or without dapples.

Lizzie
I also love a red bay with no leg markings and a blaze or no face markings, very black points.