Is this the Tobiano paint pattern?
---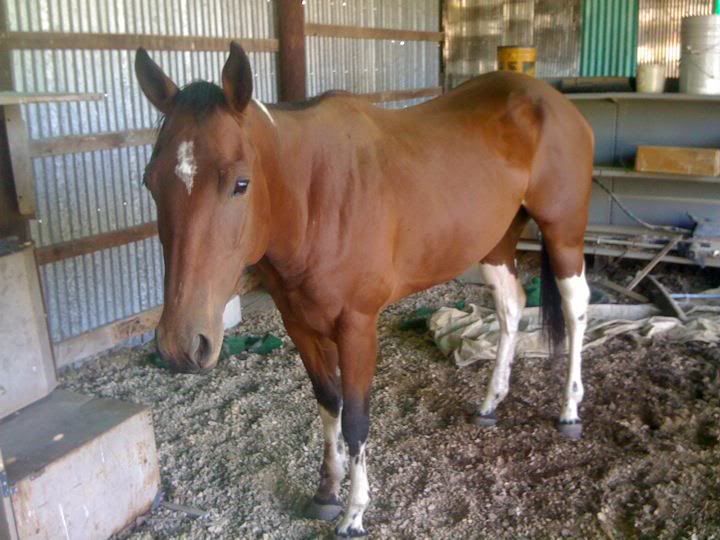 ---
Noey's Herd
Yes that is a minimally marked Tobiano
Thank you I am not well versed on paint patterns!
---
Noey's Herd
Foal
Join Date: Jul 2011
Location: Beautiful rural NSW, AUSTRALIA
Posts: 163
• Horses:
2
Interesting markings :)
---
No matter what road I travel, I'm going home
and if I'm riding a horse I am halfway there.
Thank you! Yeah she has a different look about her. But my favorite thing is she is smart, mellow, and well behaved. Once I fatten her up and get her going on the barrels she'll be perfect.
Posted via Mobile Device
I did 30 days training on this mare and I fell in love with her. And I've trained many horses before and I never really got attached but I really liked this mare and not just cause she is pretty she just has amazing potential and very smart and well behaved even for a green horse. But the people that owned her wouldn't sell I tried to change their minds trust me
. I told them to call me if they ever decided to sell her and they did yesterday and I went and picked her up almost immediately I was so excited.
Posted via Mobile Device