Gracie has a question mark :)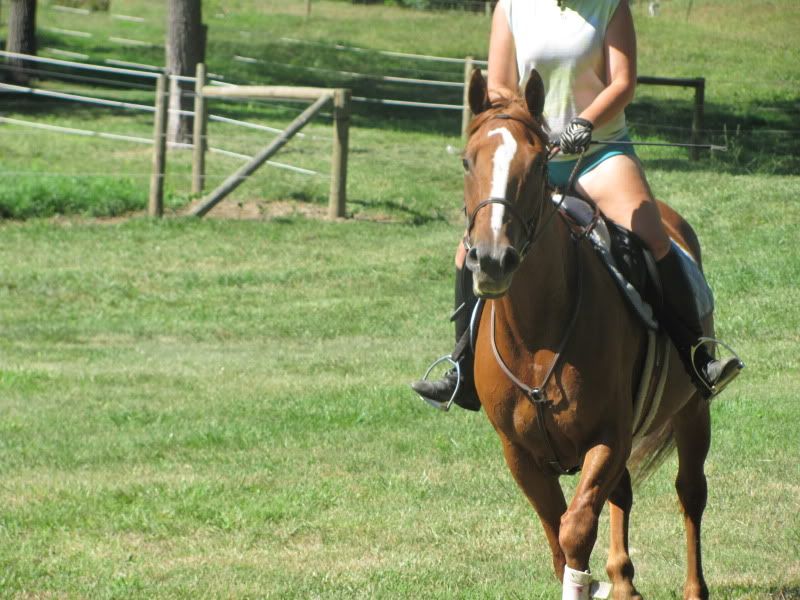 My TB also had an interesting blaze.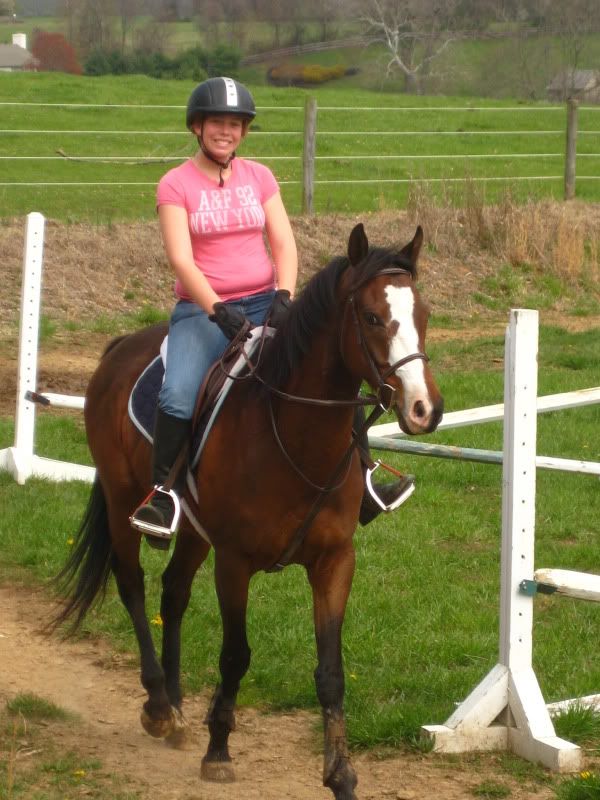 Cherokee's facial marking is pretty unusual. Half and half. His eyes are like that too. One is more blue than brown and one is more brown than blue :)
DSCF2505.jpg
DSCF1820.jpg
DSCF1822.jpg
My Shetland has a... Shark tooth? Haha
OMG! How do you ride in shorts missy?!?! lol - don't you get your skin pinched?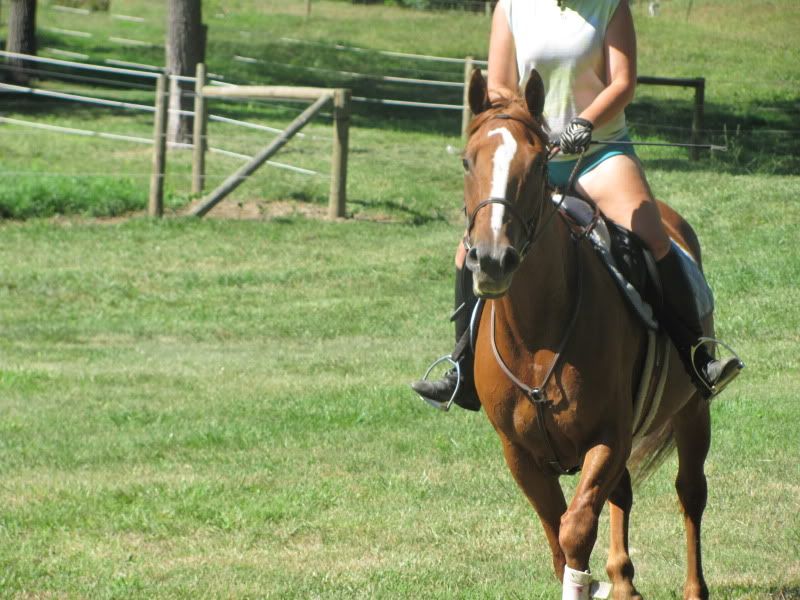 ---
Gracie's not really unusual, but for some reason people don't believe me when I say she is a fleabitten grey. haha. Her coat changes so much (she'll be straight up grey for a little while, then have all kinds of colors).

Here is her with her colorfulness.
---
Red Money Maker (Red) - 2004 Sorrel QH Gelding
Green Broke
Join Date: Aug 2010
Location: Southwestern Ontario, Canada
Posts: 3,324
• Horses: 0
Quote:
It's Horsey Potter!!!
Hahahaha!
MM--That is a funky looking deer!
---
It is impossible for a man to learn what he thinks he already knows. --Epictetus