What color?
---
My university is having a horse production sale and my friend is interested in this filly. They have her listed as a grey, but we aren't convinced! She is more of a
frosted tan color
(doesn't show up well in the pictures) and she has a dorsal stripe and those zebra markings on her leg.
Sorry, I don't know the color of her parents :-/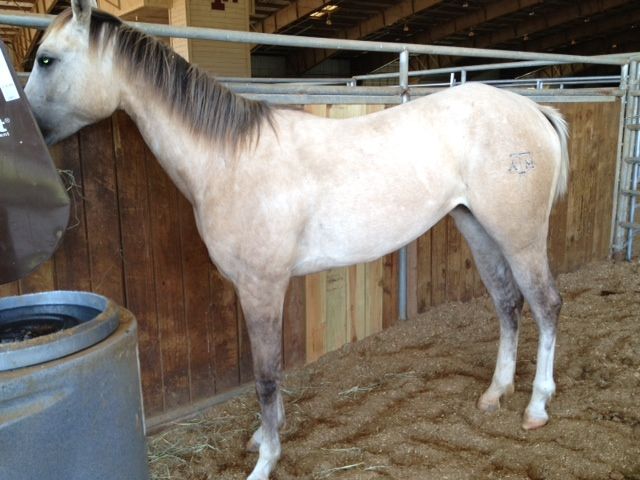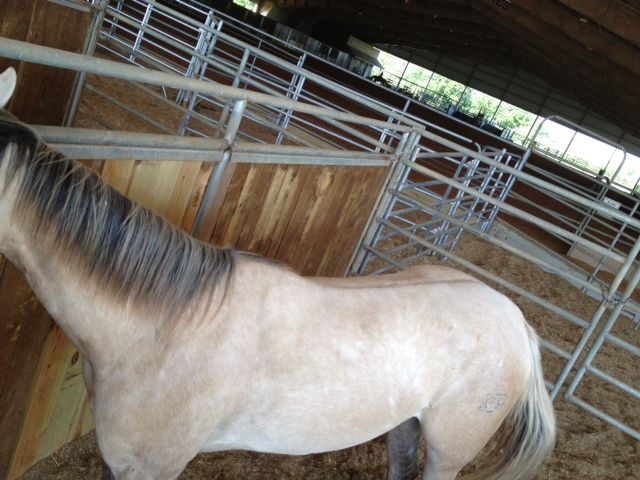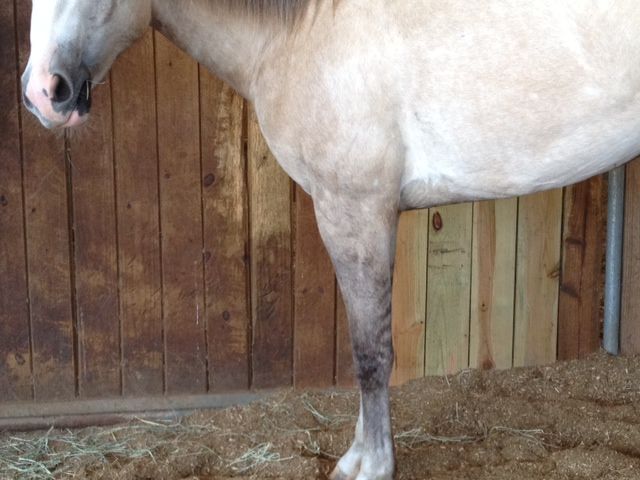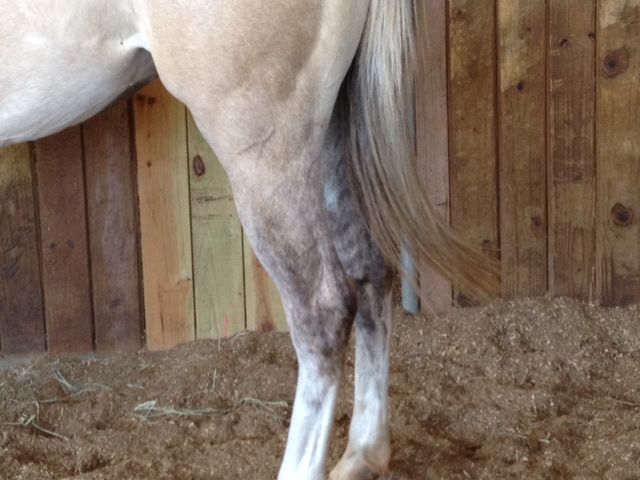 ---
Thanks and Gig'em!
No clue on what her base color was/is, but she is for all intents and purposes a grey.
Ok, thanks! I didn't know they could have dorsal stripes!
---
Thanks and Gig'em!
Any color can have them. It's called counter shading. Grey can also cause markings that mimic primitive markings in duns.

Do they have what breed she is?
Wow, that makes sense cuz my friend's bay has a dorsal stripe haha they bred her here at A&M so I assume she's a quarter horse. I want to try to find out her parents colors.
---
Thanks and Gig'em!
What are the A&M horses going for right now?
The sale hasn't happened yet, but last year they were dirt cheap. 500-1300 i think
---
Thanks and Gig'em!
This may be a stupid question, but how does their sale work? I've heard of their sales, but wasn't sure if it was an open sale, or how they might do it. And when is it?

She's a pretty filly!
It's open to everyone if that's what you mean! Most of the sale horses are ones that were used in the training class, 311, so they are young.
---
Thanks and Gig'em!