Foal
Join Date: Aug 2010
Location: Vancouver Island, B.C., Canada
Posts: 223
• Horses:
4
Quote:
Bear in mind that, no matter what fancy name you attach to a shade of grey, they all end up the same with minor variations such as bloody shoulders and flea bites. Being a three year old and that light already, I imagine he might be a white grey fairly early in life, maybe even before he is a ten year old.
Though this is true to some extent, his full brother is the exact same color and 15 years old, he hasn't changed at all color wise through his life.
He most definitely looks like a buckskin going gray. However, to be different I will say he is a sooty bucksin with a lot of roaning. Did you happen to say what color his parents were? :)
how is he sooty? i see no sootiness at all. however he does look like he is going grey, and i'll agree with someone else and say IF he isn't going grey, then he could be sabino.
---

Baby, Sparta, Carmen, Henry, Hooch, Mercedes, Butterscotch
The horse is gray.

They can start out with many different base colors. They can look kind of coffee colored at the start, peachy, blond, reddish, you name it.
Here is a sooty buckskin, and if I do say so myself I can see some similarities in color between this horse and the original poster's horse. I'll grant that the poster's horse is a lot lighter in color around the barrel area and near the legs. Therefore, it is in all likely hood a sooty buckskin going gray. I was just trying to offer more opinions than just the "oh he's gray" response she has been getting. :)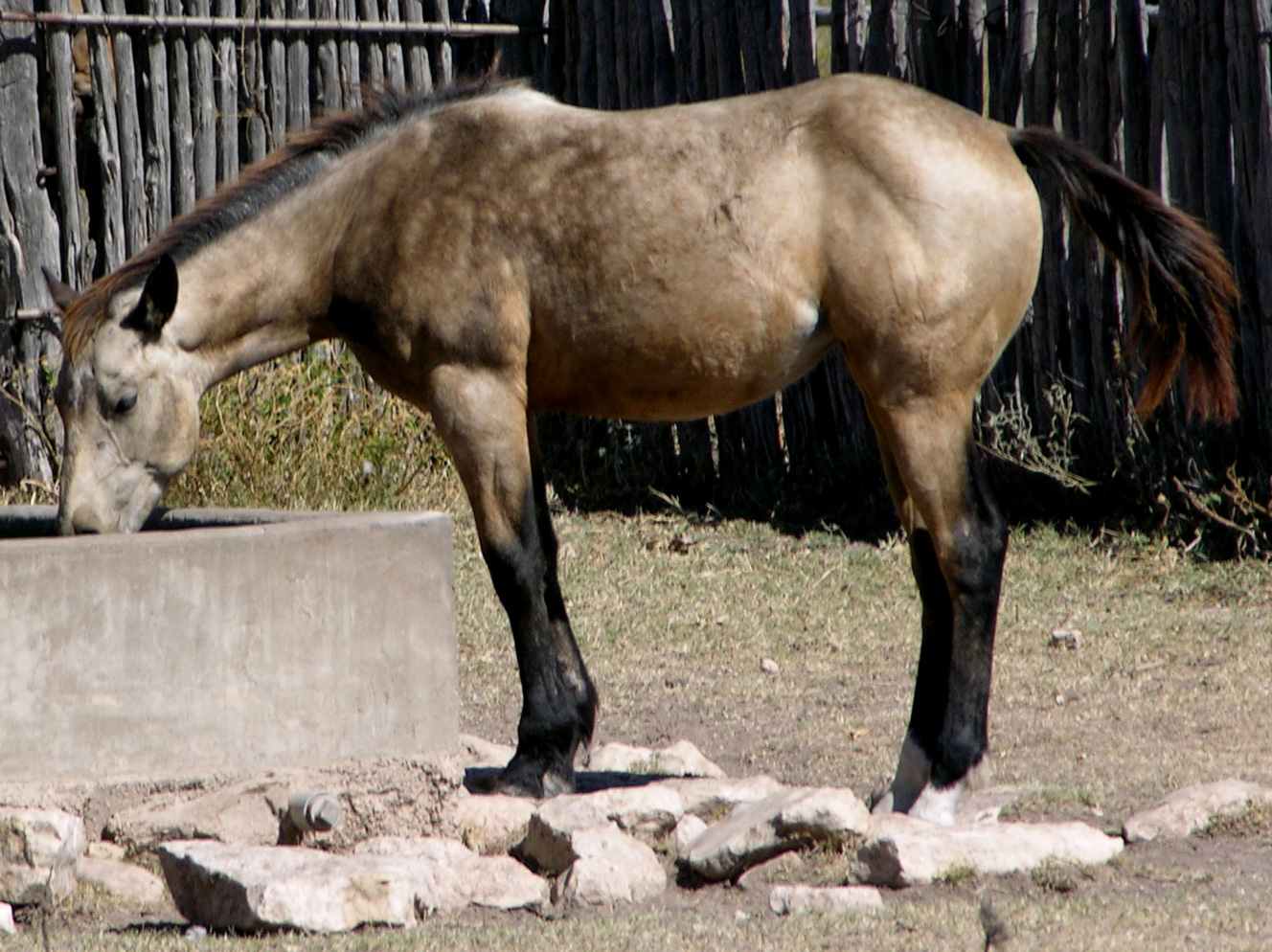 For the people saying sooty, I want to remind you that the grey gene normally darkens a color before it wipes it out. I personally do not see sooty. I see a buckskin that is going grey and as of this point in time the grey looks to have darkened the base color.
If he was born buckskin then he is turning grey.
If he has been this color, I'd call him rose grey.
a rose grey, is just a red based horse going grey.
---

Baby, Sparta, Carmen, Henry, Hooch, Mercedes, Butterscotch
lilkitty is right. Rose grey isn't a colour, it is a shade that LOTS of grey horses go through as they grey out.
---
Mods, grant me the serenity to see the opinions I cannot change, courage to change the ones that should change, and the wisdom to spot the trolls.