What color is she?
---
I was going to add her to my horses when I realized I didnt know what to pick lol. I've always been told she's a white and sorrel medicine cap paint.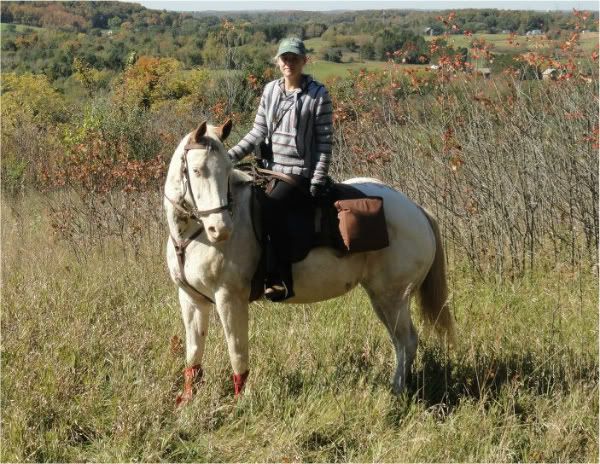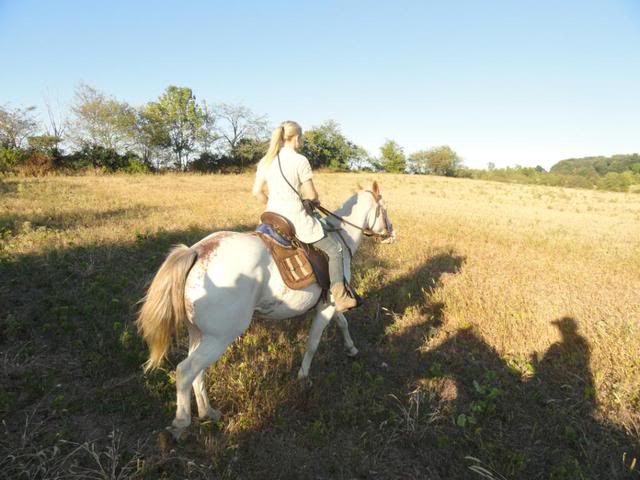 I could agree with that. Or a minimal color paint, lol. I'd have to look at my paint colors again, but I think she'd be considered an overo pattern, because of the pattern down her back, but I dont remember exactly.
---
~*~Never approach a bull from the front, a horse from the rear or a fool from any direction. - Cowboy saying~*~
she ALMOST looks red dun? is it possible she had a dun parent?
---

Baby, Sparta, Carmen, Henry, Hooch, Mercedes, Butterscotch
What makes you say frame over maximal sabino or some variation of tovero, ND?
Oh I am sure those are in there as well, but the way the color is over the rump is what is telling me frame. I see sabino as well with the "roaning" of the color over the rump.
As to what other white patterns are for sure there... only one my gut is telling me for sure is frame, with a very strong feeling of sabino. Splash is also probably there, but so hard to tell with there being so little color.
*disclaimer I am probably not making sense as I can't even think straight. My bed is calling my name.
ND with Splash and Frame isn't there usually blue eyes? hard to tell but i think she has 2 brown eyes? or is her right one blue?
---

Baby, Sparta, Carmen, Henry, Hooch, Mercedes, Butterscotch
You can have splash and not have blue eyes. I am not 100% if frame can/does cause blue eyes or not.
thanks for clearing that up. i was sure you would have the answer! your always really knowlegeable on your colors :)
---

Baby, Sparta, Carmen, Henry, Hooch, Mercedes, Butterscotch
She has two blue eyes. We also have to put sunscreen on her face in summer or she gets burned really bad lol. if that count for anything.