Quote:
Originally Posted by
KatieAndZanzibar
View Post
He believes that a "true" buckskin doesn't have any markings, and is just like this;
He's welcome to his preferences on white markings, but "true" buckskins can and do have white markings. Black base, classic bay agouti, and single cream gene with no other dilution genes is buckskin. White pattern genes don't make the horse a different color.
Yea, that's like saying a horse isnt a bay if it has white star or socks... It's just hus preference... Still loving that pic though... so pretty!
---
Angels are people who can see and feel the pain in all creatures... -myself
No they're TRI-COLORED!!1!!1!! [/sarcasm]
What makes a 'true' buckskin is genetics, shade can range quite a bit, and white markings or no white markings, doesn't make a difference.

He is wrong! He may prefer a buckskin with no white, but that doesn't make his preference any more buckskin then someone's that prefers a lot of chrome.
I gotta say I'm guilty of preferring no white on dilute horses. One of the reasons I was drawn to JP when I first saw him on Craigslist I didn't even know he was dunskin. But if they have white one them that doesn't make them non buckskin or non diluted. Like Poseidon said they're tricolored...... (Loads of sarcasm)
Posted via Mobile Device
---
Noey's Herd
*cough*. I said tricolor
Being a person who prefer Appaloosas I tend to gravity towards patterns.
He would definitely NOT like Henny then cause he's got chrome out the hooha
Henny is a "brownskin" though, or a brown based buckskin. He likes to change colors on me, that dang pony. I wish he'd pick a shade and stick with it. At one point he was almost black! He's shedding out a creamy tan color though. :)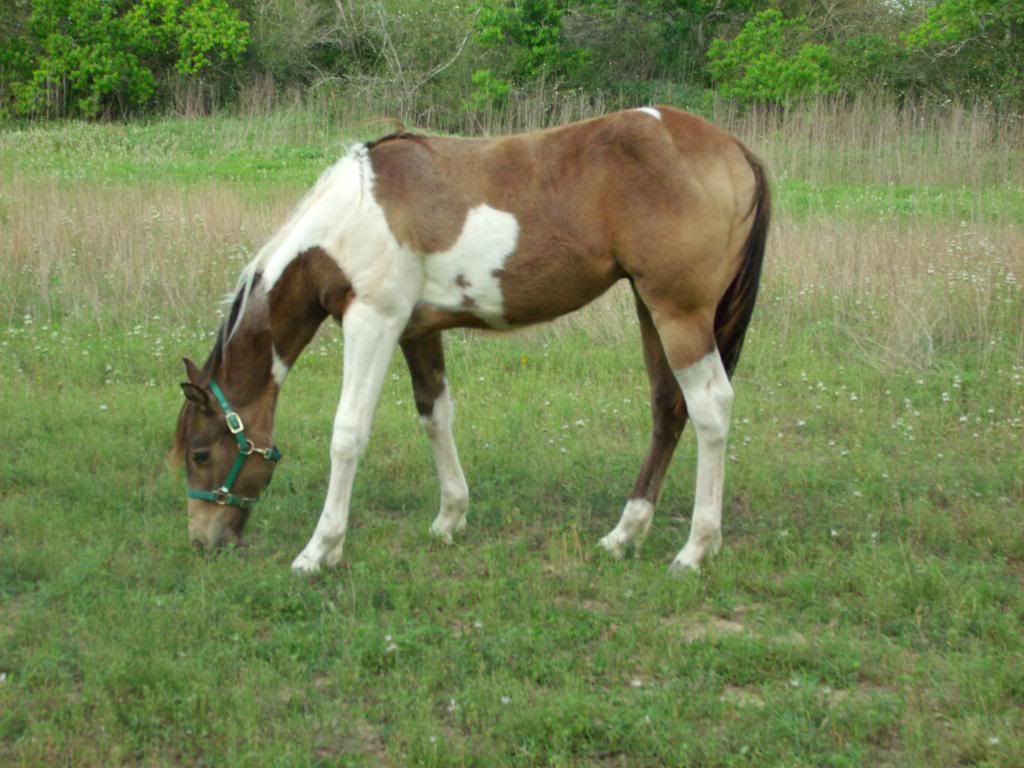 He looks so splotchy right now :/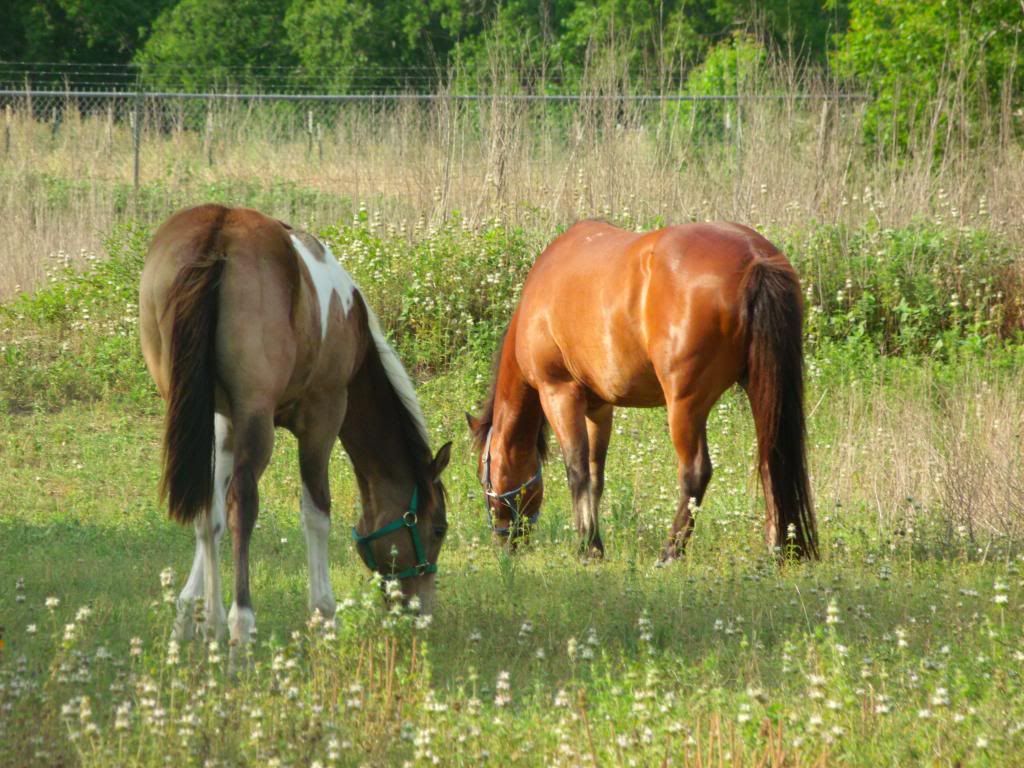 Butt view to show countershading
This is what he looked like in October. He got a bit darker than that and as he shed his coat, he's been lightening up.
---
There on the tips of fair fresh flowers feedeth he; How joyous his neigh,
there in the midst of sacred pollen hidden, all hidden he; how joyous his neigh
I tell you I dont have a preference in markings. I do love bald faces and dapples, but I love to look at all the colors! Solids, some with a little chrome, some with a lot, paints, chestnuts, bays, greys! I love looking in our field we have a pally, black and white paints, brown and white paint, bay paint, chestnut paint, browns, and a bay, a smokey black pony, and overo mini with blue eyes! And funny thing is the bay is the one that pops out at you, bc the others are dark, and the others are paints. He is the only bay out there! And he's bright like a copper penny!
---
Angels are people who can see and feel the pain in all creatures... -myself
I imagine my dad not wanting to keep Zanzibar just because his sire might've had a sock or a blaze.
---
"I know that there are some humans who love and understand animals and realize all living things have feelings, even though they don't have the words to express them." - Mork, Mork and Mind
Similar Threads
Thread
Thread Starter
Forum
Replies
Last Post
Is he a true buckskin?

Gizmo

Horse Colors and Genetics

23

01-17-2011

08:57 PM