What patterns do you see?
---
So Henny is about six weeks old now, and I want to know exactly what his markings are. He is a bucskin tobiano, but what else do you see besides that? I believe he may have sabino. He has no face markings, but he's got plenty of chrome! He is a brown/black based buckskin, so how dark do you think he will shed out? The last three pictures are the most recent, taken last week when he was five weeks old.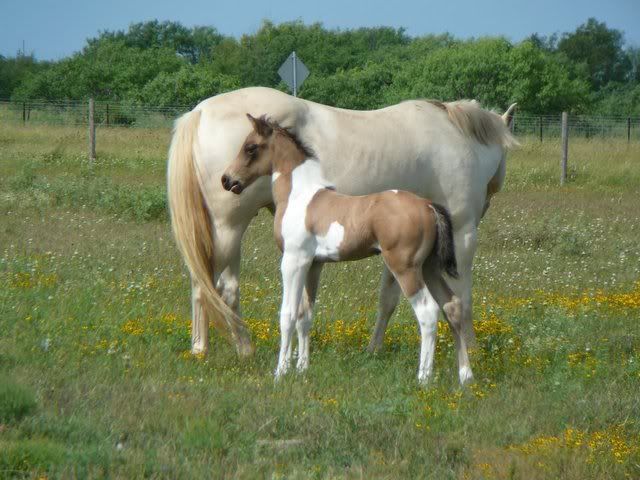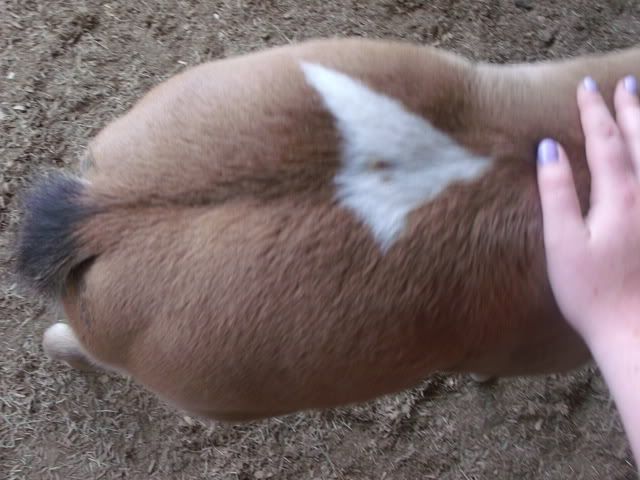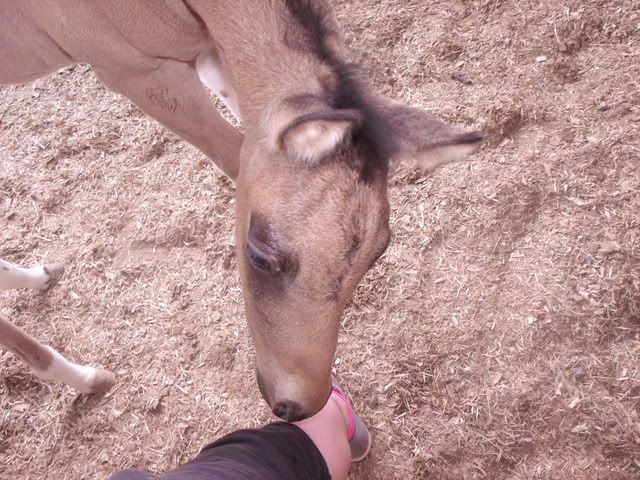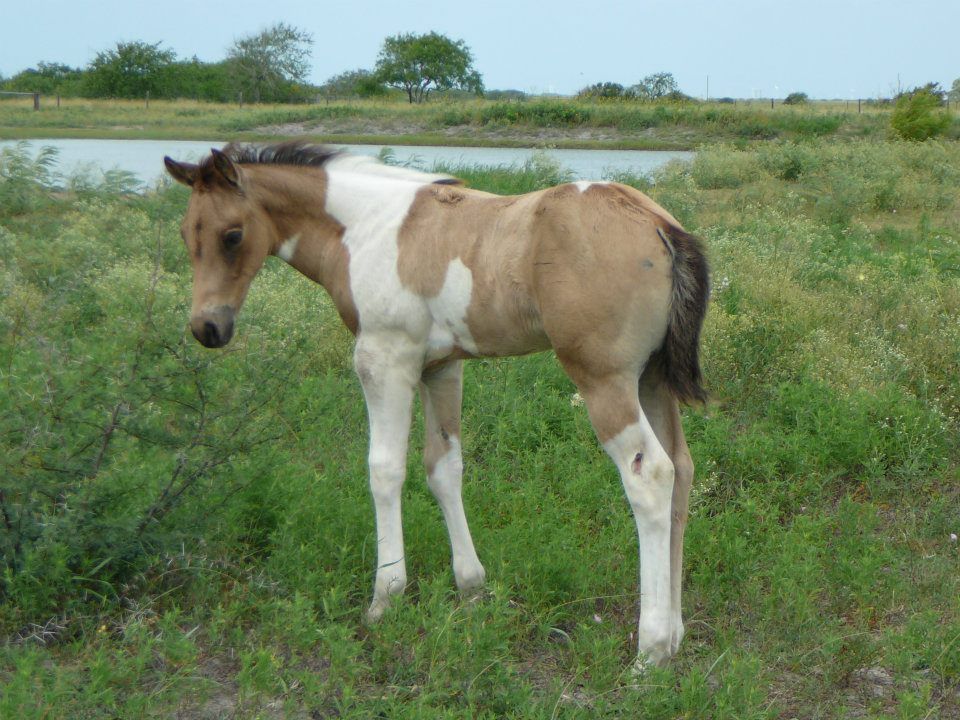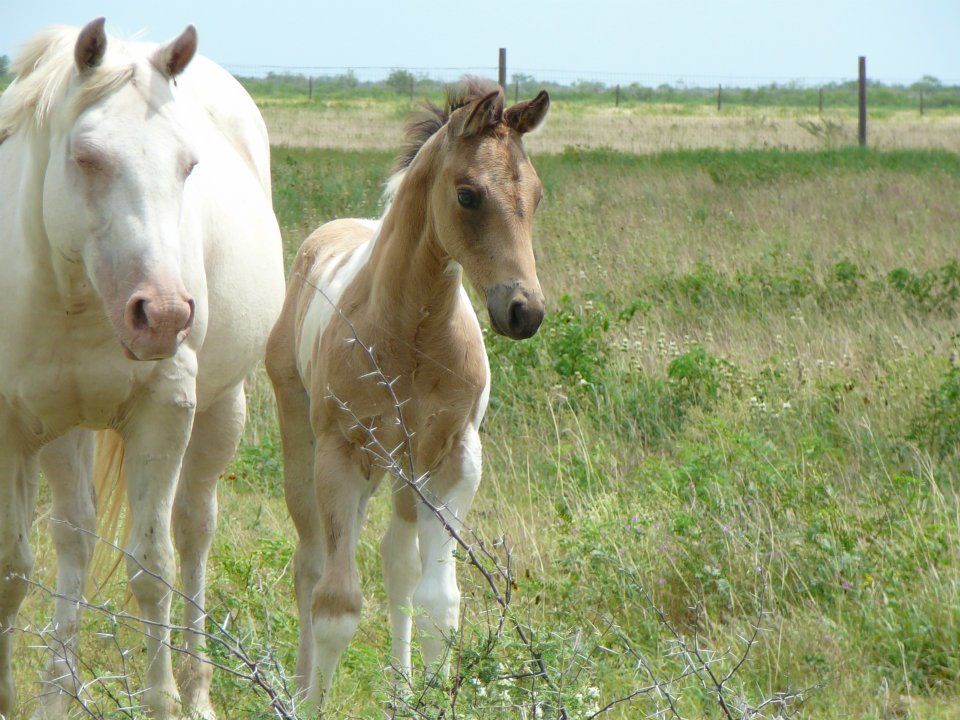 He is the definition of adorable ;)
---
Is all that we see or seem
But a dream within a dream?-Edgar Allen Poe
Quote:
He is the definition of adorable ;)
I second that.
Mom isn't so bad herself, if that is mom. I have a soft spot for creme dilutes.
I see maximum cuteness and an undercoat of adorable
Bahaha, thanks guys! Henny has maximum expression of the cute gene. His sire is a homozygous black tobiano, and his dam is the perlino pictured. She's gorgeous, and is an excellent brood mare.
Quote:
You're tellin' me!
If you really like her, she's bred to the same stallion for another foal next year!
50% chance buckskin tobiano and 50% chance for smokey black tobiano.
very pretty mama and baby. dont know the coat patterns. Chiilea is really into that .
'Daww!! I don't know about the patterns... but... D'AWWWWWW!!!!!!!!!!!!!!
---
Never underestimate the power of human stupidity. – Robert A. Heinlein
I don't see sabino myself, but I'm leaning towards splash with how high up the white is on his two left legs and also possibly frame because his back right leg is colored.

Do you have a picture of his sire?