Silver dapple's look like dark dapple grey's their entire life. ;)
Buckskin and Bay with a blanket with no other white.
Love all our Paint mares, but I do have a soft spot for our bay Tobiano, "Angel" ...
---
On the sixth day, God created the Quarter Horse.
On the seventh day, he Painted the good ones.
---
My favorite color is Palomino, then cremello. I'm lucky "my" girls are those colors. My favorite pattern is tobiano, which is what they are too, except for Bonnie.
First is Cheyenne she's a palomino tobiano, then her half sister Tequila who is also a pally toby and third is their mother Bonnie, who is cremello.
---
Being horseless is the pits!!
---
I'm adding anotber pic of Bonnie, it shows her color and blue eyes better.
---
Being horseless is the pits!!
Showing
Join Date: Jun 2011
Location: Cariboo, British Columbia
Posts: 11,940
• Horses:
3
I like a bay with no white anywhere, so if I screw up the hoof black oh well!
Posted via Mobile Device
I have a palomino you would like HorseLovinLady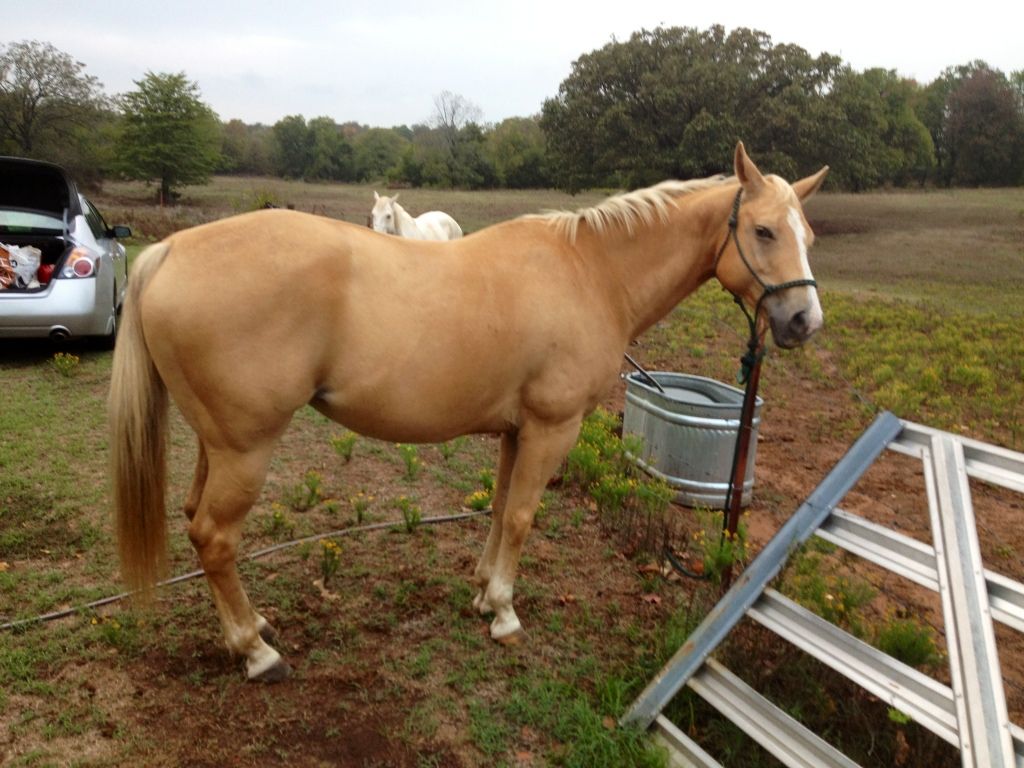 Posted via Mobile Device
---
Noey's Herd
That is a gorgeous pally Peppy!!
---
Being horseless is the pits!!
Well I LOVE this guy!
Spooks Gotta Gun
I also love a black with no markings like my boy Coyote
Pretty much any sorrel, chestnut, or bay...
But for a long time I have wanted a buckskin in this shade
---
I figure if a girl wants to be a LEGEND, she should just go ahead and be one. ~Calamity Jane
I am very partial to dapples - colour doesn't matter. Just dapples ;)