go back into AQHA history , there is an old stud name OLE APP and Ole Roan or Roanie. As with the origination of the breed it was a horse that could run the quarter mile.. hence the name. And I did not say it was Restricted to Appys , it is more commonly used as term for appys. ALso my bad... grulla the hairs are basically all the same color and not a mixture of colors as the roans.
Blue Roan, I don't see grulla.
---
Conformation is how far the horse CAN go,
Mind is how far the horse WILL go,
Training is how far it DOES go.
Blue Roan. My blue roan gelding has the same kind of pattern on his butt. In the winter and after spring shed out his roaning is most concentrated on belly and butt. He is also Hancock bred.
Winter (blanketed)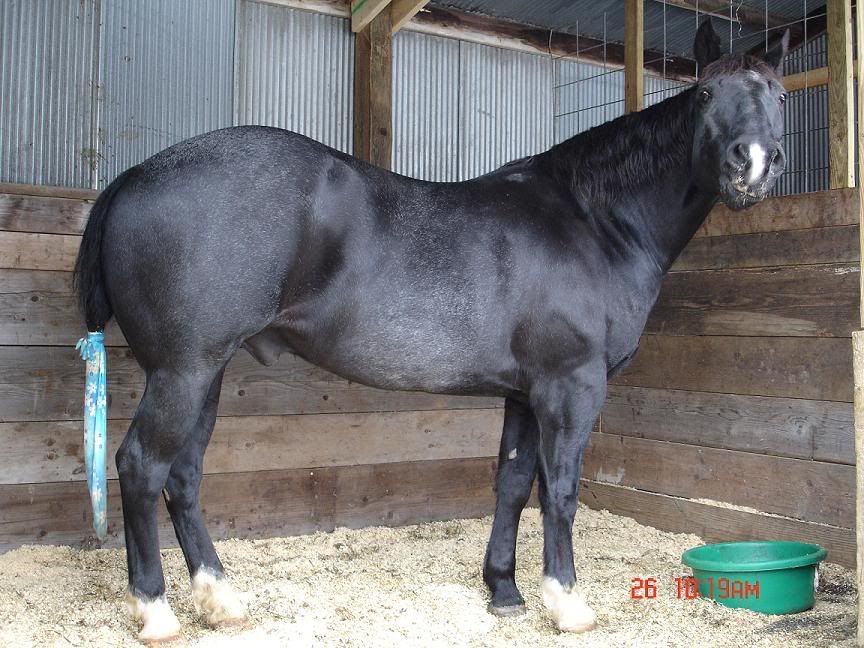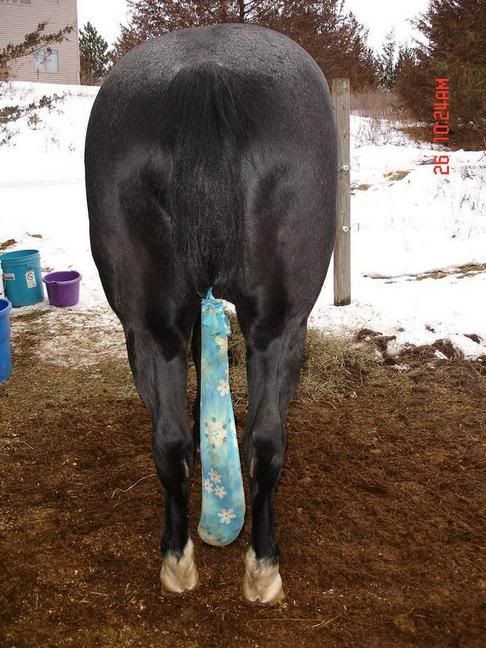 winter unblanketed you can see his how concentrated the roaning is on his butt here.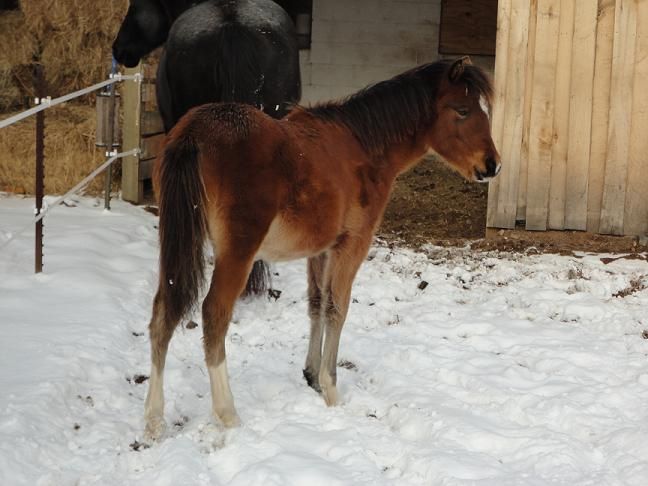 Summer coat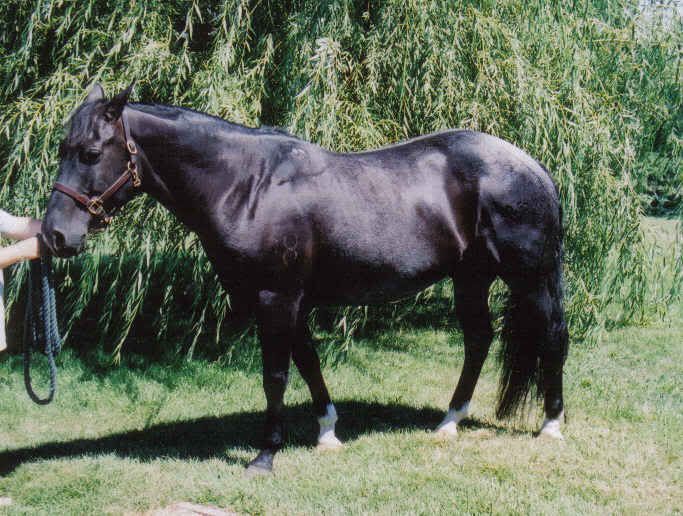 varnish roan
---
"You'll never earn a nickel if you can't stop on a dime." -- Shawn Flarida
Do you have any unclipped summer coat photos? I would lean toward blue roan (definitely not grullo) because roans get dark in the winter and tend to look a competely different color than their normal roany self. But I would like to see what he looks like in a summer coat first.
This thread is old Reiner please check dates of things you comment on it throws people off.
---
Noey's Herd
Crap. My bad. I didn't even notice.