2 year old gelding ~ Confo critique please!
---
I don't have his papers in front of me, but my colt Shotgun was an April baby, so he just turned 2 years old.
I bought him as a 6 month old, for the primary purpose of barrel racing.
Pedigree:
Ck Grey Meatball Quarter Horse
He's very pleasant, easy going and laid back. He seems like he's going to be a piece of cake to train to ride.
He's going to be a big boy. I haven't measured him, but he's probably around 14.2 or 14.3 hands right now.
Anyway, pick him apart!!!
(Edited to add: Yes, he is on the chubby side. But he's a growing boy so I don't mind!!!)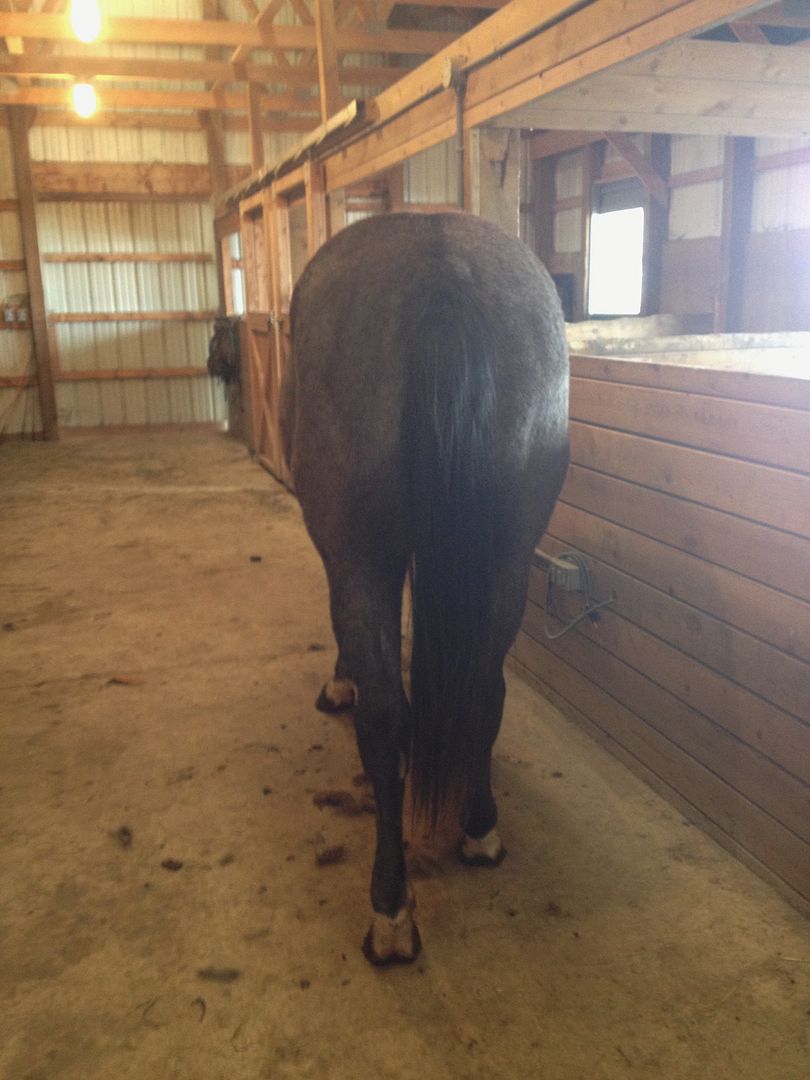 Honestly think he was just standing funny on this one.
Haven't cinched him up yet; but he could care less when I throw it on his back. He seems, what would you call, mutton - withered??? My saddle seems to sit downhill on him.
---
∞•*˚ Βгįťţαňγ ˚*•∞
It is not enough to know how to ride; one must know how to fall.
---
Last edited by beau159; 04-20-2013 at

07:49 PM

.
In the 4th picture I would say that he toes out but you said that he was standing funny so he might not be. But I think he looks good from the back really. He was decent muscle and is thickest through his stifle. The profile pics are hard to judge because he isn't really square but I think he's going to be a nice looking guy. Nothing that jumps out at me as being really bad.
Yea they are not the best confo pics, since I'm just by myself and try to snap some.

When I was in the barn, I couldn't get a picture without that stinker cocking a back leg!! Can we say relaxed? LOL
Posted via Mobile Device
Bumping this thread up!! (With a mouthful of hay!)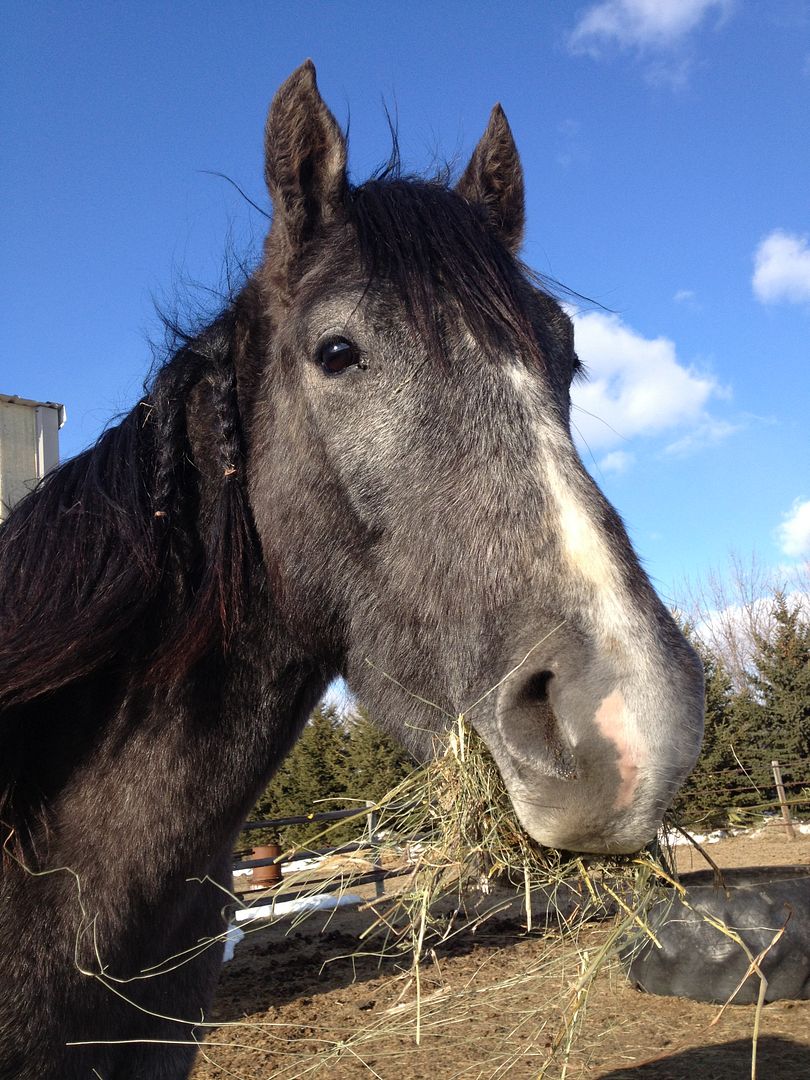 ---
∞•*˚ Βгįťţαňγ ˚*•∞
It is not enough to know how to ride; one must know how to fall.
Haha, "Grey Meatball" couldn't be more accurate ;)

A little butthigh with a weak top line, once you start getting him in shape and with a little more growth on the front end your saddle might start fitting him better.
Augh, I hate his registered name!!! The people I bought him from let their niece name him.

Now I guess I don't exactly know what it means when you say he has a weak top line. Can you explain what you are looking at?

He's really not butt-high but it does appear that way in some of the pictures. Just a hair, but not much.
Posted via Mobile Device
Showing
Join Date: Jun 2011
Location: Cariboo, British Columbia
Posts: 11,775
• Horses:
3
Doesn't miss too many meals, does he?
You see the sway in which his hindquarters dips down into his withers? There is no ring of muscles there to support his spinal column. He's just not fit is all, got a hay belly. I would do some long trotting in the round pen, out in the fields, etc. to get him moving up. Especially before you break them, I really like to have a fitter 2 year old capable of holding himself before holding a rider to protect the vertebrae.