2010 AQHA mare
---
Meet Junebug :)
She's coming 2 in...it's not hard to guess...JUNE!
What do you think of her conformation? She's toes out in the back from what I can see, but anything else?
Here's her pedigree:
Zans Swift Cash Quarter Horse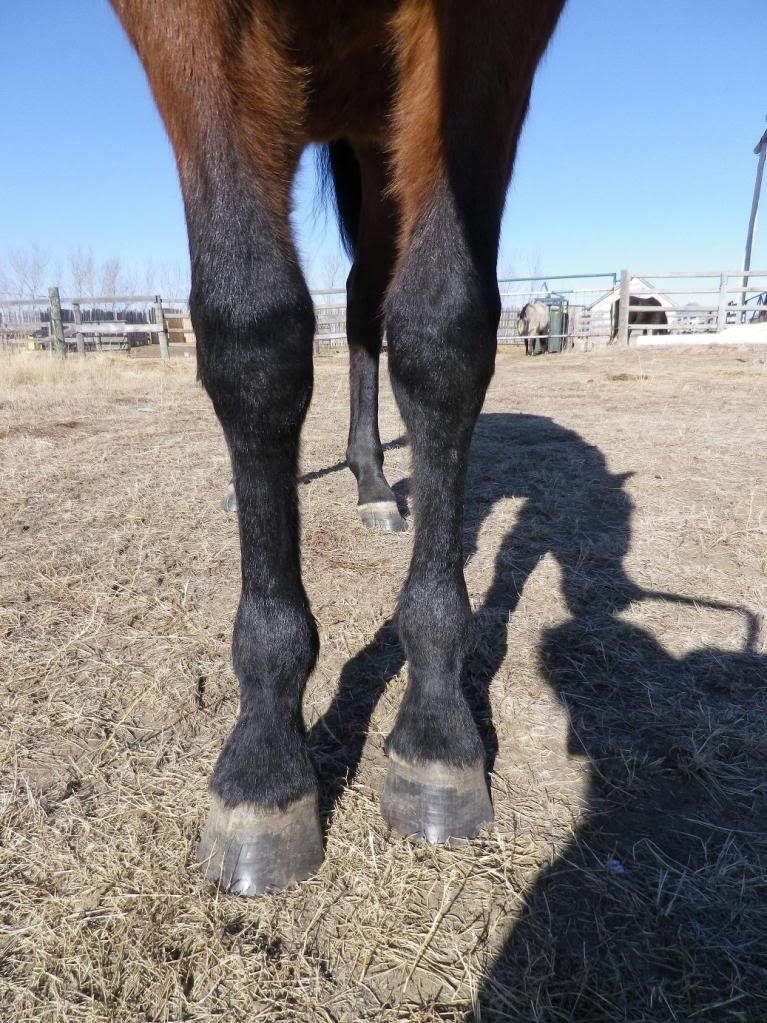 ---
First off, you want a bit of toeing out in the back (it's completely normal). If their feet point straight forward that's usually a sign that they're bowlegged. As long as she's not toed out to an extreme and/or cowhocked then she's ok!
She has an attractive head, little bit of a thick throatlatch, and a short neck; but as she's two her neck will keep growing for awhile. She seems to have a nice shoulder angle, a nice short back, pretty strong loin, and straight front legs. Her croup seems to be a bit steep but not too bad; I wouldn't necessarily call that a flaw though; it's more preference. I love her low tail set.
Overall a very nice looking two year old (: good luck with her!
Bumping up...
---
Really like her. Maybe a touch cowhocked but thats being very picky.
NICE.
Thanks

The ONLY thing wrong with her is that she's a little bit rotten. She was a late baby and got spoiled! So now she's just a pain in the rear end! Hahaha.
---
Butt, correct set front legs, long spindly legs, short neck, and a steep croup.
---
It's something you need almost like air or water. ♥

Halter, reining, cow horse, and racing bred.. Pretty much performance, but I wouldn't choose her for anything too hard with those splintery legs IMO.
---
It's something you need almost like air or water. ♥