3 year old Overo filly, critique please!
---
Susi May
Susi May Paint
Red Roan Overo, 3 years old
Just measured her tonight and she is 14.2 hands at her butt and 14 hands at her withers.
My plan for her is to just break her out and see what she is good at! If you have a suggestion based on her bloodlines and conformation, feel free to let me know. She is suppose to be my project that I sell, but my last paint mare I got turned into a keeper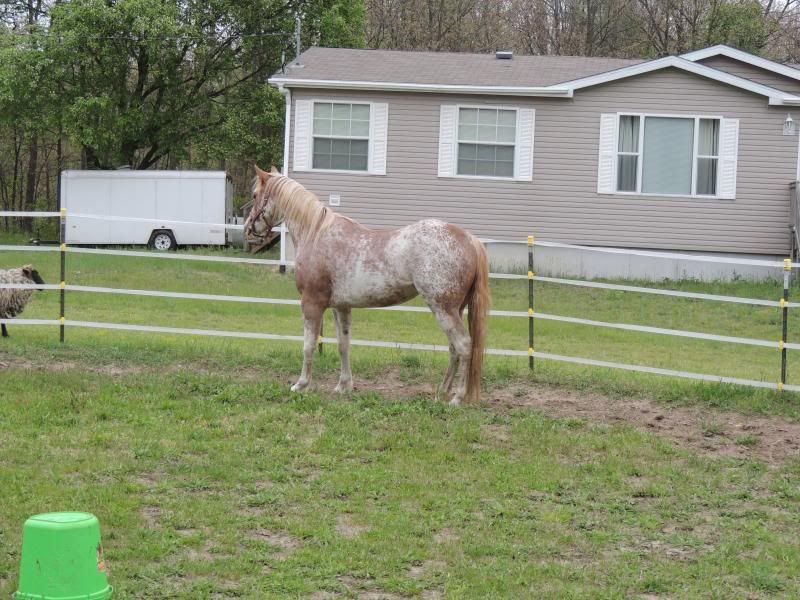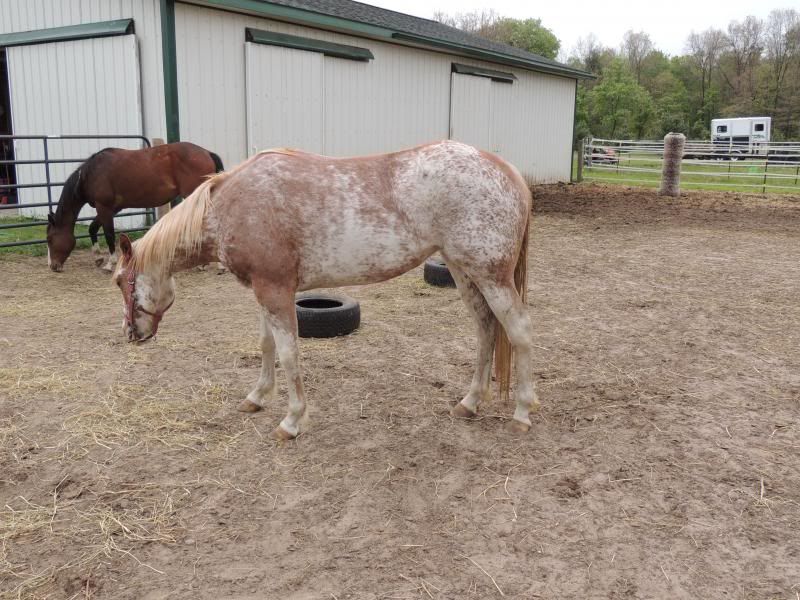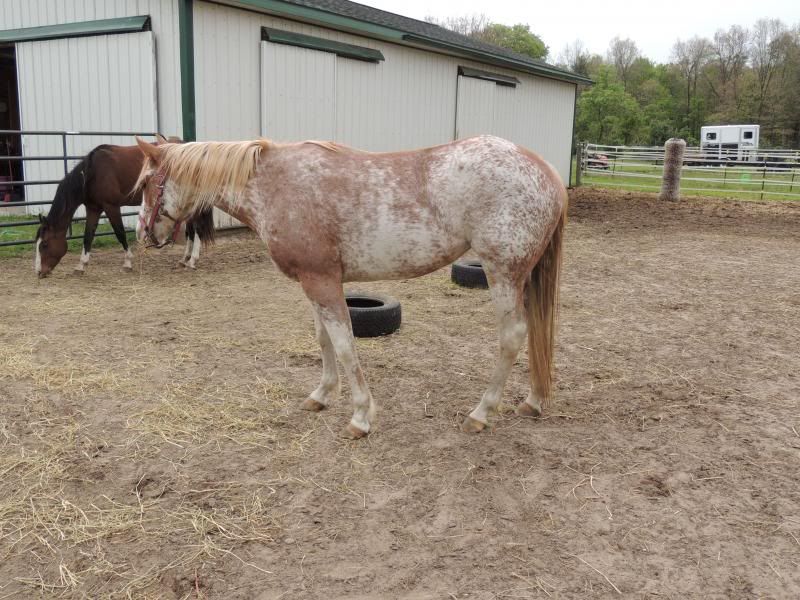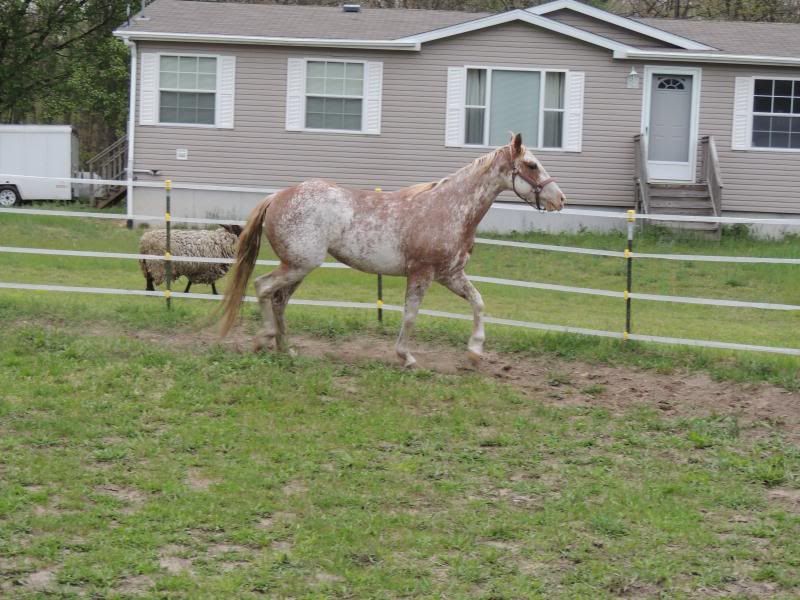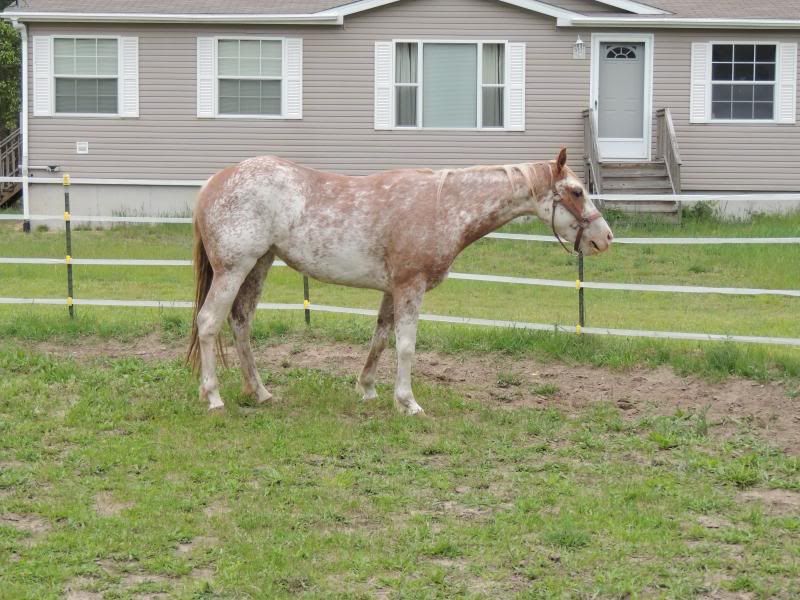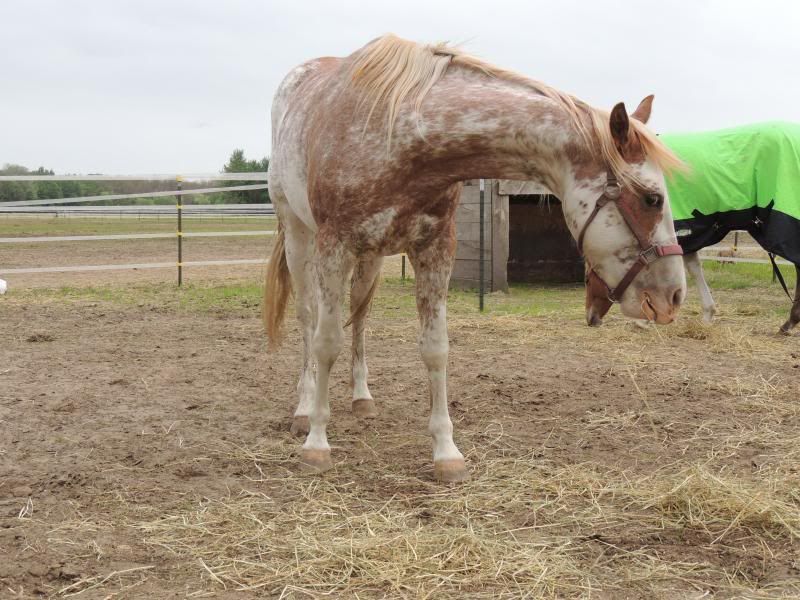 ---
Last edited by Cait; 05-28-2013 at

10:17 PM

.
Not a conformation critique, but she's actually a very loud chestnut sabino. She isn't read roan. :) She's cute.
CUTE! Love her color!

CC-
Long back(she needs a lot of topline work)
steep croup
flat shoulder
down hill
weak coupling
slightly over at the knee

I wouldnt count on her being the most smooth mover. She looks like a typical stock bred. Hopefully she fills out and evens up as she grows. What do you want to do with her?
---
Ω Horses are a projection of peoples dreams Ω
---
Last edited by Honeysuga; 05-28-2013 at

11:03 PM

.
That's a sabino if I've ever seen one! What a cutie!
And that girl has some SOLID legs, Just went back and looked at her instead of her color ;)
Agreed- chestnut sabino overo-- shes so flashy! Thats a horse thatll get ya noticed!!

Her forelegs look too straight- shes downhill but shes young so i think shes got a few more years to grow out a little- shes sickle hocked- because of her color pattern i cant tell if shes ewe necked or her neck is under muscled, it does seem to taper down a bit at the throat latch- her neck ties in higher on the chest- she needs her toes trimmed back but i dont think shes back at the knee.


Shed make a nice barrel and timed speed event horse- i think she could also be a pretty nice steer jerkin horse too.
Showing
Join Date: Jun 2011
Location: Cariboo, British Columbia
Posts: 11,775
• Horses:
3
She is built downhill, steep croup, steep shoulder. Decent legs, front & back from what I can see in the pics, nice heart girth. Her hooves are neglected.
Thank you for all of the replies! Keep them coming! :)

As far as her hooves, the farrier will be out this week. I just got her last week and as you can tell, her hooves and tail need some work!