3 yo gelding
---
Hi! I wanted to know if anyone could do a conformation critique on my 3 1/2 yo grade gelding. He is 14.1 hands, 900 lbs and is at least half Quarter Horse but anything else is as good a guess as the next. I will mostly be using him for trail riding but I would love to compete in endurance some day and possibly dabble in low level eventing/hunter trials. I bought him in April as a unkempt stud colt and feel like we have come a ways since :).
First day.
He had never had farrier work done before me.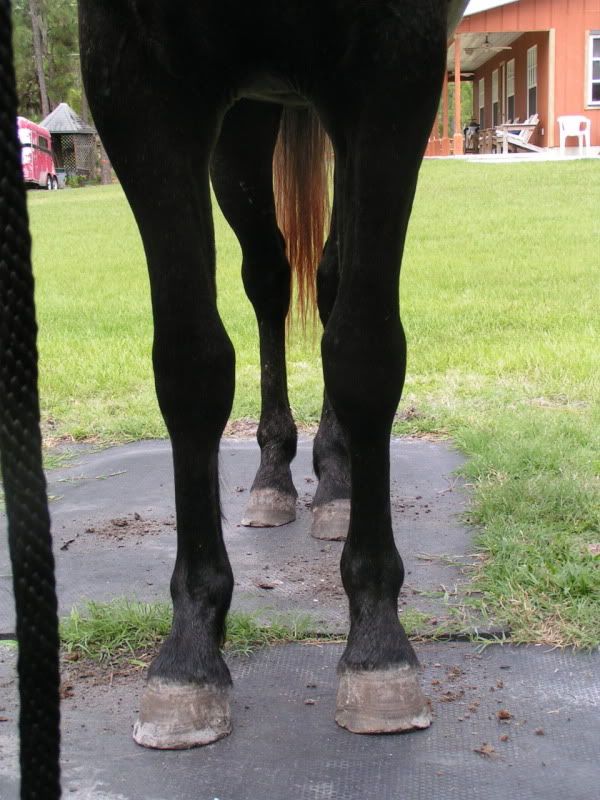 Present day.
If better pictures are needed please let me know. Thanks!
He's a nice looking horse. Looks a littla andulusion in the 3rd pic
Teen Forum Moderator
Join Date: Dec 2010
Location: South East Texas
Posts: 7,157
• Horses:
2
I believe that he has already been well critiqued atleast once or twice in the past few months, and so feel no need to point out already known fault. He's very well built for a three year old grade gelding, and as some have stated- you definately got lucky with this boy.

Looks to me like the perfect all-arounder.
---
Everyone in your life is meant to
be in your journey, but not all of
them are meant to stay till the end.
I don't really see anything wrong with him. I think he looks beautiful. :)
Thank you everyone for the kind words =) I apologize if I seem to over post but I feel every horse that is at least worked with can and does change over a month or few months time, and seeing as the conformation board has just opened new opinions never hurt. I really do appreciate any input given and hope that I can offer the same!