4 month old Appaloosa Colt Critique
---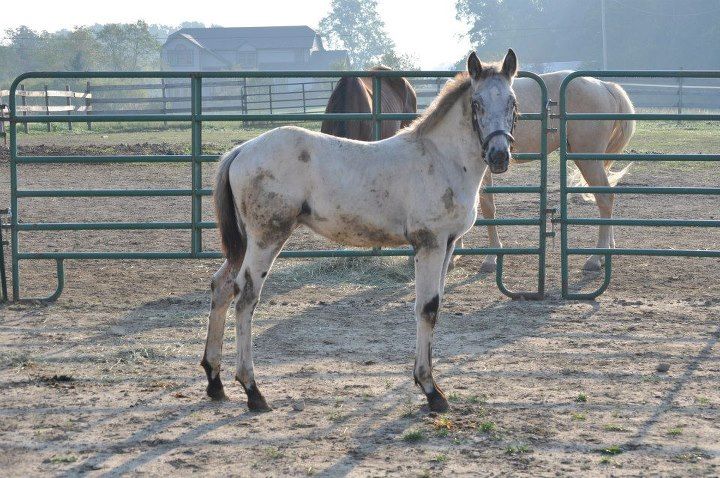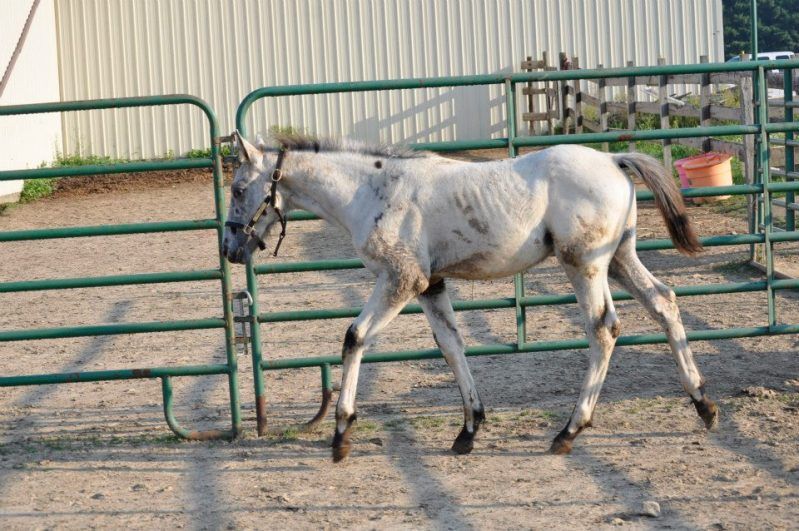 Babies are very cute and there is never much to say because the grow so much.

My only thing is "tops may come but bottoms never" which refers to legs not changing much. This baby is very straight through the hock and steep croup.. looks like a long back coming.

The croup and back will change and that eval. may be 100% wrong.. but the straight hind leg will probably be.. a straight hind leg.

What do the sire and dam look like? Photos of them would help with the colt.
---
There is something about the outside of a horse that is good for the inside of a man.
~Winston Churchill
(or woman!!!!
) Dinosaur Horse Trainer