5 y/o Red Dun QH mare
---
I picked up a five year old mare exactly a month ago today, and just wanted some opinions on her. She's been a pasture pal for the last five years, so she definitely needs muscled up. Ive started her recently and been on her quite a few times this past month, she's coming along nicely despite her history.
Not the best photos, but they should do :)
She's shedding out right now, so she's patchy.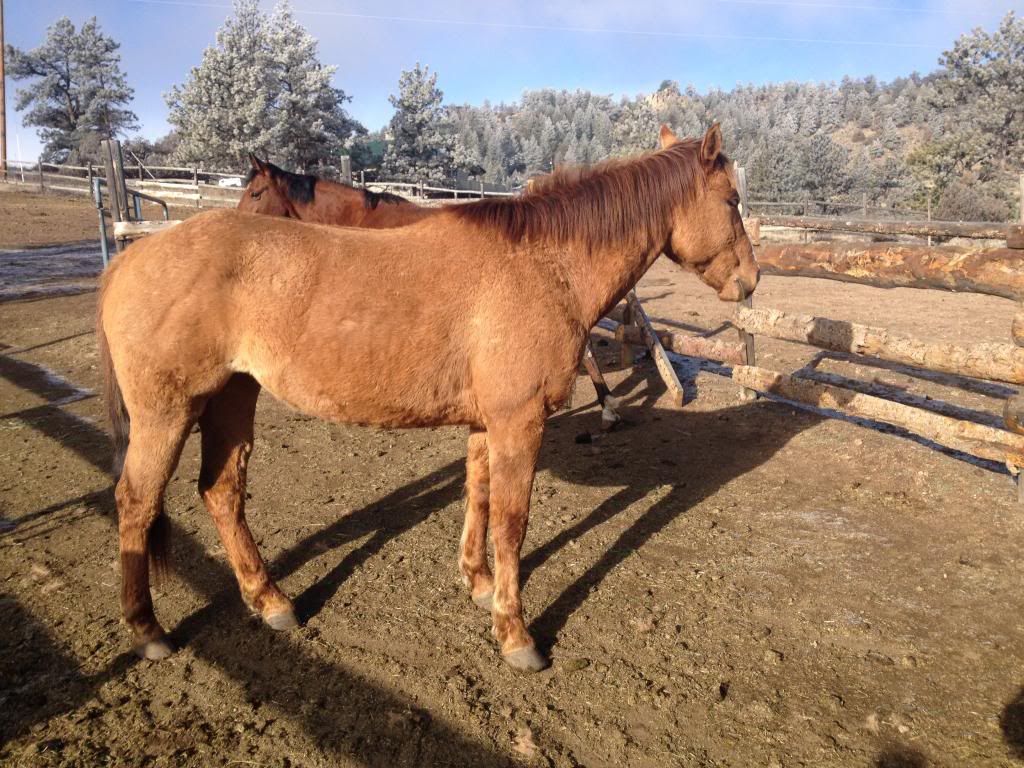 Thank you!
lot to like about her. nice heart girth, strong shoulder, good coupling, good bone to her legs. maybe a tad behind at the knee.
nice working horse!
Could you take a photo perpendicular to her side, please? =D
I will for sure next time I'm out :)
Could just be the way she's standing, but her front pasterns look pretty upright.
Posted via Mobile Device
Better pastern view :) She's kinda wonky on her back end, trying not to slip on the ice.
She looks post legged, but again, I can't tell bc you don't have a side on picture.
That photo wasn't for you. As I said, I'll take one when I see her next.