7 year old pinto gelding - confo critique
---
This photo is over a year old, but it's the best conformation shot I have: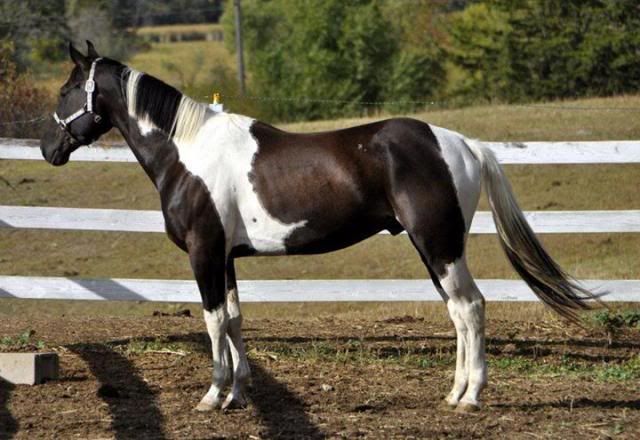 These were taken today: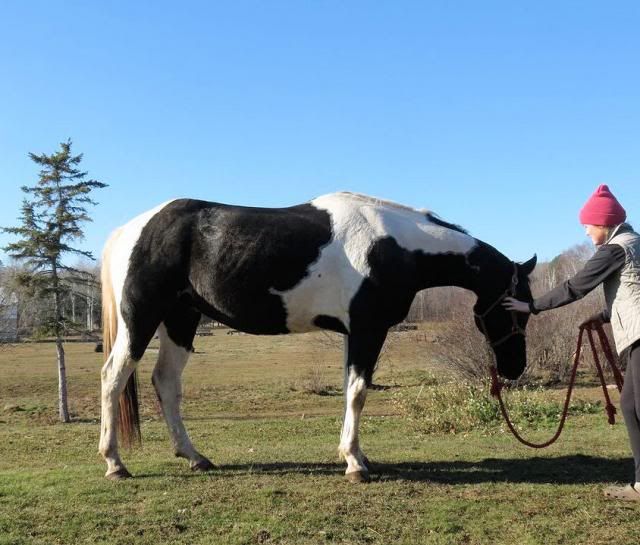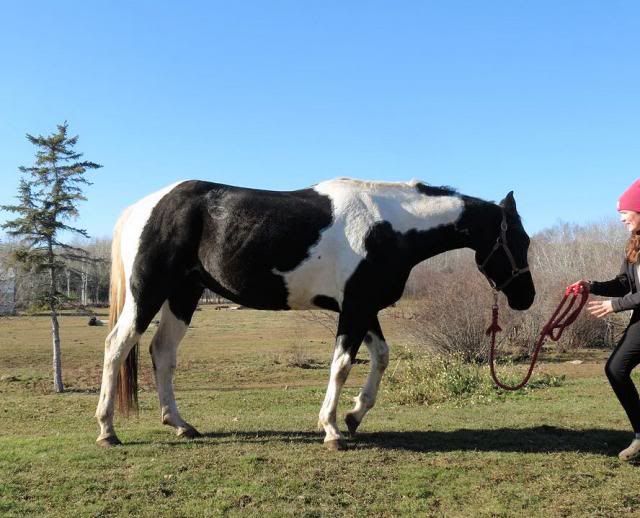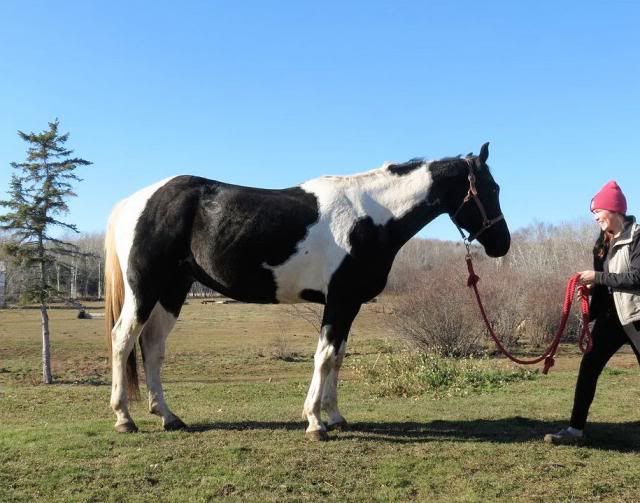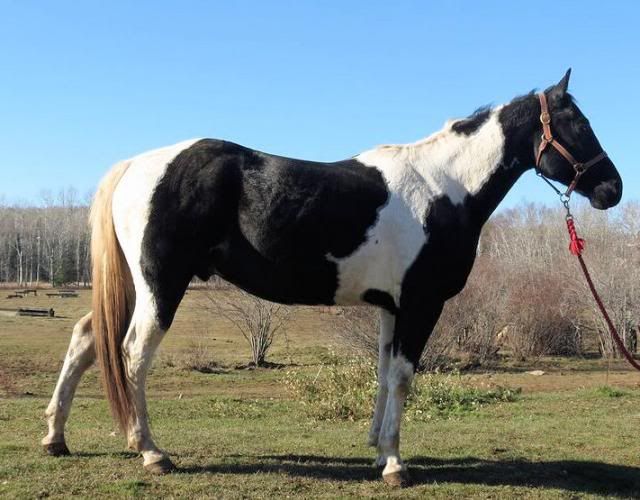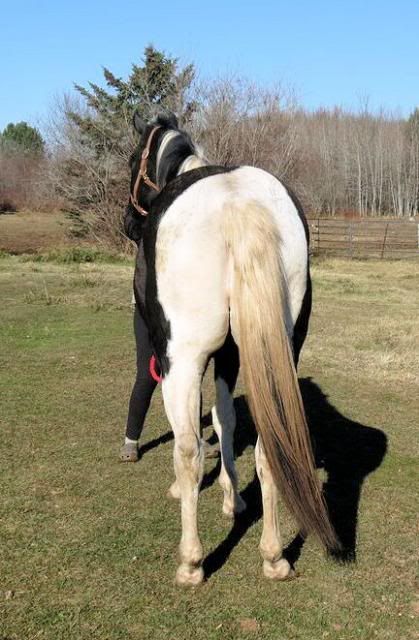 Lunging video:
Riding video:
nice horse, nice movement. he's a bit downhill.

is that your trainer riding?
Quote:
is that your trainer riding?
It's the apprentice trainer. She's been riding since she was a tiny kid. She's only 18 now, but a good, confident rider. (And she wants to buy my horse, but isn't sure whether she'll be able to).
He's beautiful! Reminds me of a wonderful Paint I had some years back. Nice and stocky and compact.
The only "flaws" I spot are that his front right hoof appears a little upright. It could be slightly clubby or the farrier left the heal too high, or maybe it's just my perception because in the top photo it doesn't show. He also toes out with both front and hind legs. But those aren't fatal flaws, just imperfections. He really is stunning. A few minor leg flaws, but his body is close to perfect for what I personally like in a stock horse.