89% foundation bred 4 year old filly
---
I just bought a 4 year old filly today for $100. She's a sweet little girl, just got halter broke 2 months ago and is learning quick already had groundwork done and had a saddle and rider on... She's still a little scared so I'm gonna start her over and work from the ground up. My pictures aren't great and I can take better confo pics tomorrow. Also if you can critique her lines. She's not registered but is on allbreed..
http://www.allbreedpedigree.com/sr+jaz+ms+serena
I just would like as good a confo critique as I can get and also a critique on her pedigree. I'm very happy with her. Are most horses out of these lines stubborn, gentle, easy, difficult? Whats your experience with horses from these lines?
http://i1126.photobucket.com/albums/l614/rachelsue10/f1c9845e.jpg
http://i1126.photobucket.com/albums/l614/rachelsue10/80bec28e.jpg
http://i1126.photobucket.com/albums/l614/rachelsue10/e22afcaf.jpg
http://i1126.photobucket.com/albums/l614/rachelsue10/ecbac0e2.jpg
Thanks :)
Posted via Mobile Device
Did you copy& paste it?? Sorry I'm doing this from my phone :( try copy and pasting!
Posted via Mobile Device
Holy Poco Bueno overload.. Has she been tested for HERDA? If not, you need to test her yesterday.. Why is she not registered?

I don't want to comment a whole lot of her conformation because the pictures aren't the best, so whenever you post better pictures I'll say more.. She does need some groceries though, I know you just bought her but she could definitely stand to gain a good bit of weight.
---
I am Sparkly Meanie Doodie Head and I approve this message!
Here are the pictures for those that can't see...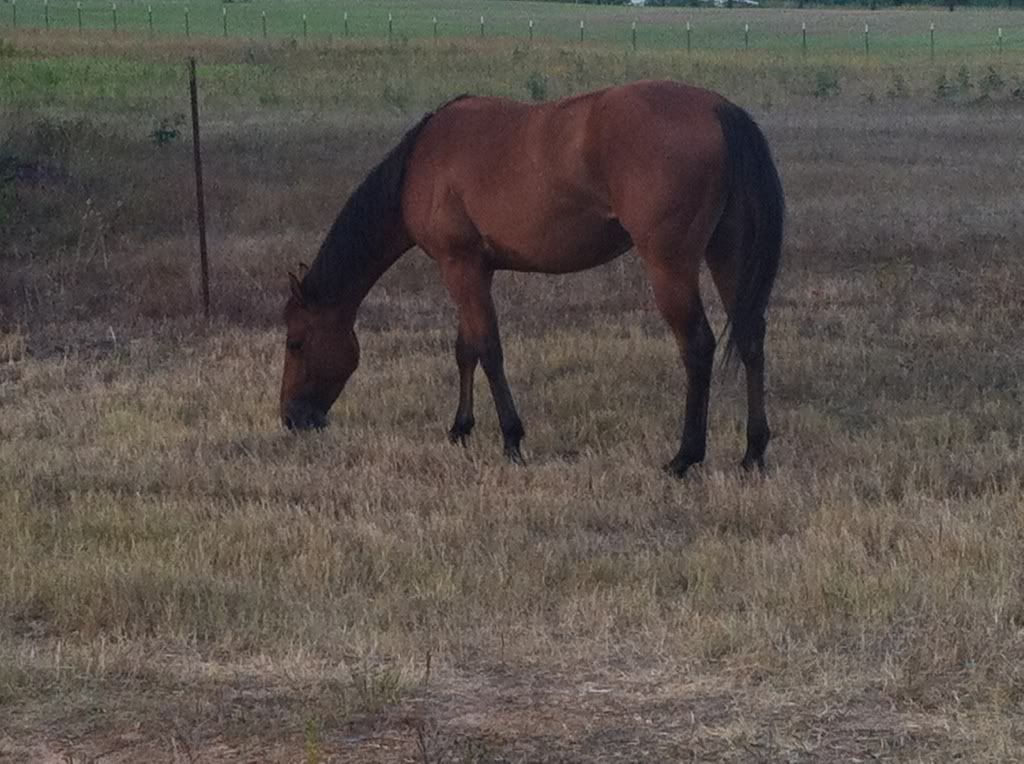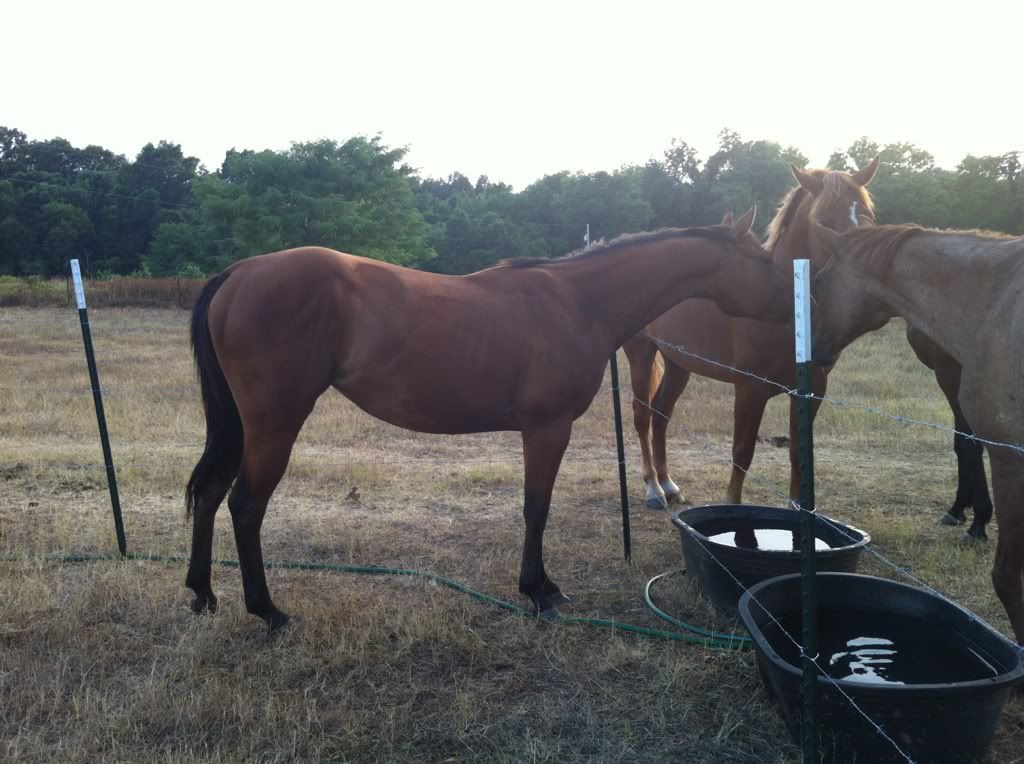 ---
I am Sparkly Meanie Doodie Head and I approve this message!
Well, for $100...I don't really think you can go too wrong. LoL.

She looks like a sweetheart. Has a calm eye.

Now conformation...She has a looooooong back. She's pretty far downhill. I think she needs some muscling up, and some good groceries. I can't tell much else from the pictures...She's not square and looking at the camera. LoL.
---
"The greatest pleasure of a dog is that you may make a fool of yourself with
him and not only will he not scold you, but he will make a fool of himself too."
-Samuel Butler
Well, I haven't but she's had a saddle on before and her skin is pretty tight. I don't have a lot of experience with it but wouldn't I be able to tell?
Posted via Mobile Device
Lol I know I'm sorry. It was late and I was tired from driving ill post better pics tomorrow :)
She's a sweetie just not too sure about us just yet LOLOLOL. We'll be getting her ticks all off tomorrow and getting her rubbed down with anything i can to get rid of her jumpiness.
Posted via Mobile Device
Usually HERDA will cause issues around the time they are ready to start under saddle (2 years old) so I'd imagine if she was going to have issues, they would have already shown up. BUTTTTTT.....I would NOT go just off of that. I'd still find out if sire/dam were tested (especially sire) and if they are of unknown status, test her anyways.
---
"The greatest pleasure of a dog is that you may make a fool of yourself with
him and not only will he not scold you, but he will make a fool of himself too."
-Samuel Butler
She's not registered cause whoever bred her apparently never did it but signed the registration papers?? She has been out in a pasture with horses and never messed with until two months ago so she's a little behind. Can't believe I'm actually gonna pay $275 to register her.
Posted via Mobile Device