Another potential dressage horse
---
The search for a new partner continues, I have one who I may be trialling, BUT, I was emailed about this girl, and I am very tempted by her, what do you think of her as a dressage horse? She was bought as a jumper but doesn't like to jump..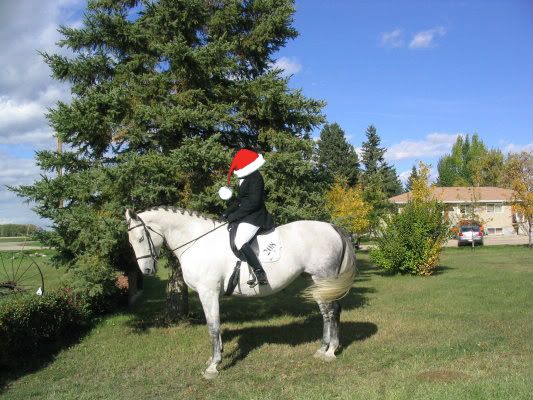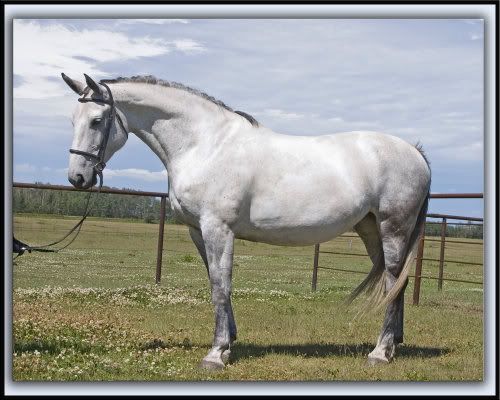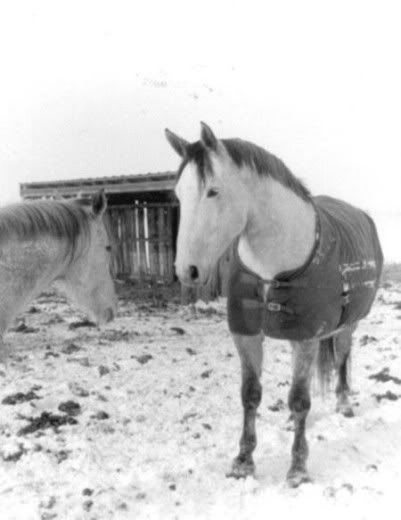 I don't know much about a proper "Dressage conformation", but she look like a winner to me! She's gorgeous, reminds me of my trainer's dressage schoolmaster. I'd say try her out, if you like her and she likes it, then no reason why not. I'm a sucker for the nice gray dressage horses.
---
Pssh.I didn't pick up the wrong lead
It's called a counter canter...
...A very advanced maneuver.
*Whispers* "I don't like grey" well it's not that I don't like grey, I like other peoples greys, but I am looking at her and thinking of all the early morning starts bathing her for shows
Give me a nice sensible bay anytime..
BUT I wouldn't turn her down just because of her color
i like her build as a dressage horse. i would def go try her out
---
"The horse you get off is not the same as the horse you got on; it is your job as a rider to ensure that as often as possible the change is for the better."
Wow! I like her. Can't quite properly see her hind leg, but looks good to me. Very Baroque.
With those ears, if you could get a dead-on side shot with them forward she could pass for a unicorn...
You don't ride the ears, though - nice mare...
I like her, but I'm just a huge sucker for pretty gray mares and I know nothing about conformation. Haha!

Also, you might find that she's actually not hard to clean. Lacey loves to really grind in the dirt, but that dirt comes right out when I brush her. During the summer I bathe her once a week (she actually seems to get dirtier during the summer) and she pretty much stays super white. So it might not be that bad! :)
Posted via Mobile Device
I like her big ears and her total package. I don't know why breeders bred the Roman nose out of many older European breeds,either, but if you compare old magazine ads you see them--now you don't. Plus, a lot of lovely Arabians have nice, big ears. I just had to rebut the last post. =b
I'm not a dressage person, so can't critique as to that but overall I really like her. I'd be curious to see how she looks conditioned and that belly tucked up a bit. I'm a sucker for greys, mine is a total mudball right now but does clean up fairly easily. The only tough part is the tail but oxy clean does wonders ;)
---
Life is like a camera. Focus on what's important, Capture the good times, Develop from the negatives and if things don't work out, Take another shot.
I likes big ears, and on a big solid mare a nice strong head works OK
AGHHH IDK,