Appaloosa Conformation Critique
---
She is still really skinny, and I was going to delay this until she fattened up a bit, but....I couldn't wait! Lol. Hows her confo? Don't know how tall she is, haven't measured yet, but We're thinking around 15 somthing. I was trying to take confo pics that day, but she does not sit still! Sorry I'm in some of them! If you need any more let me know and I'll try and take some when we get decent weather!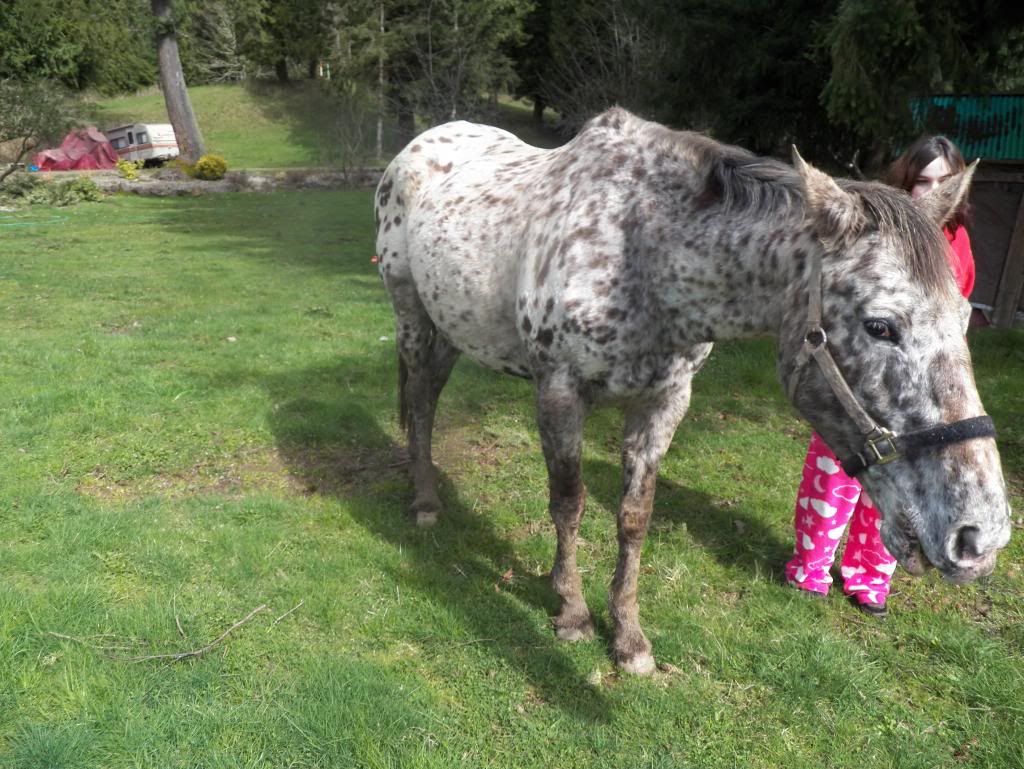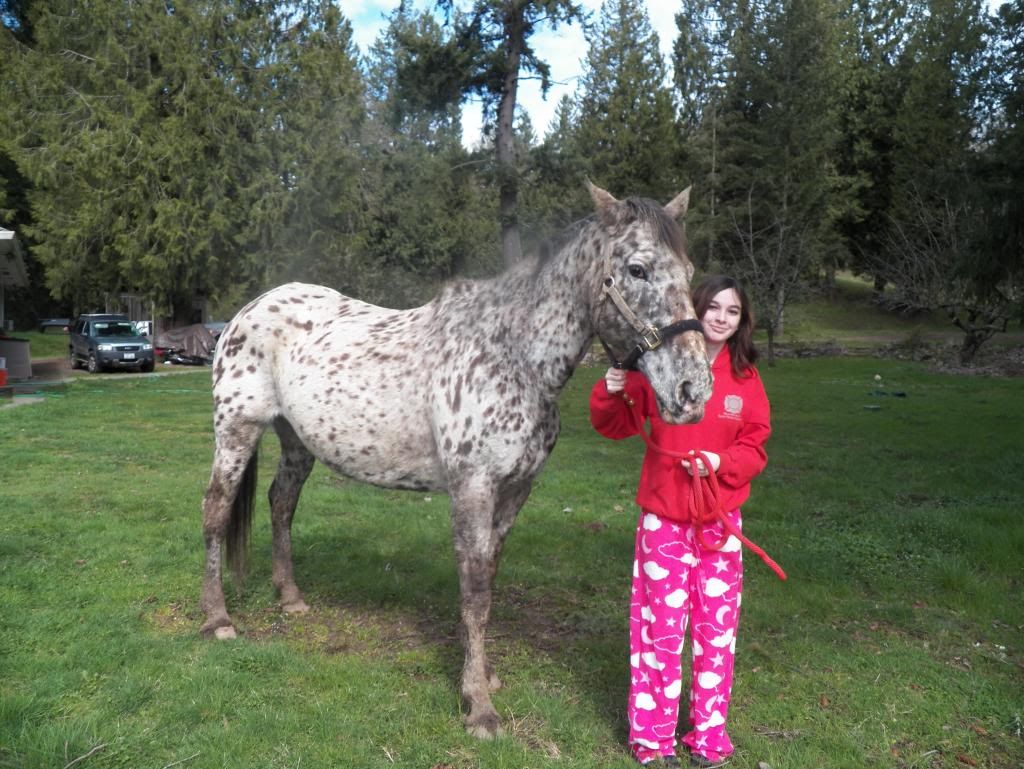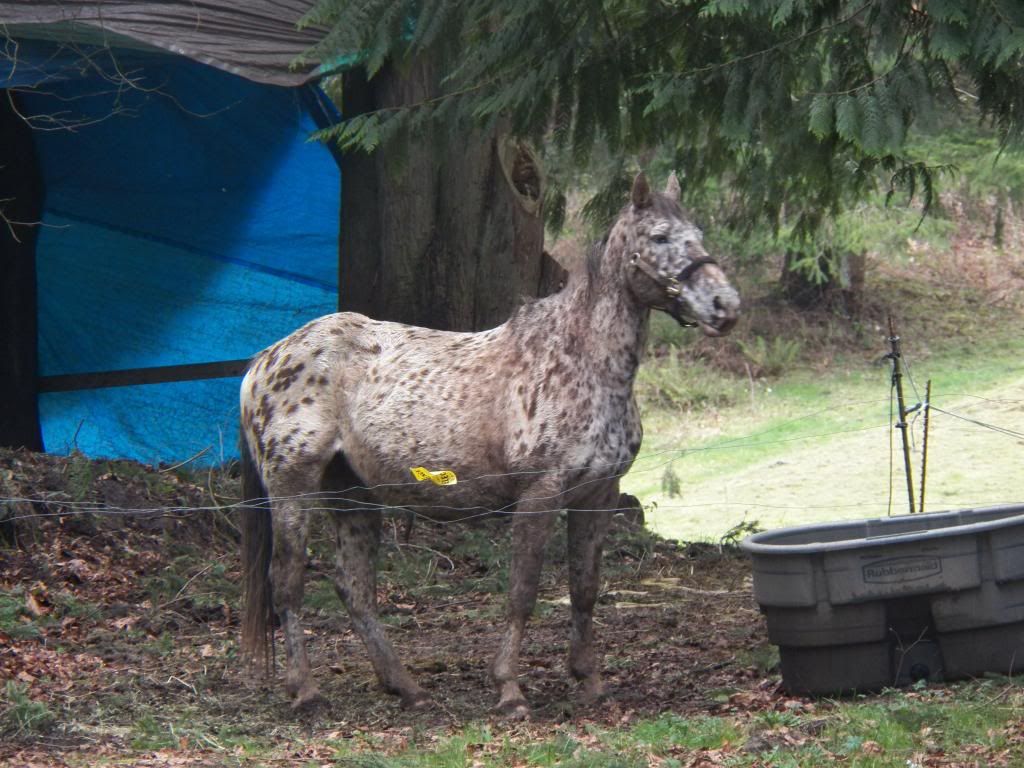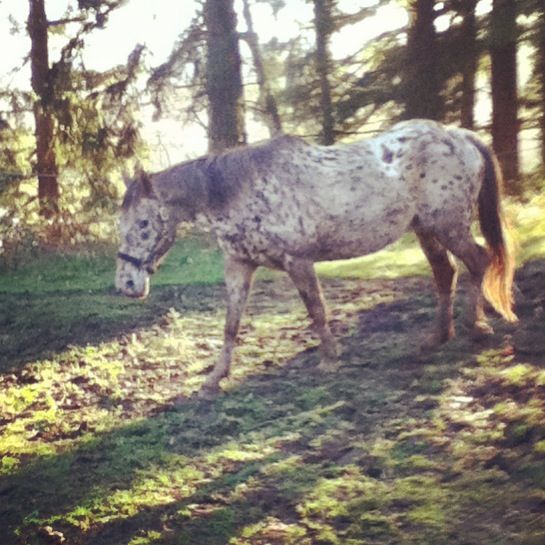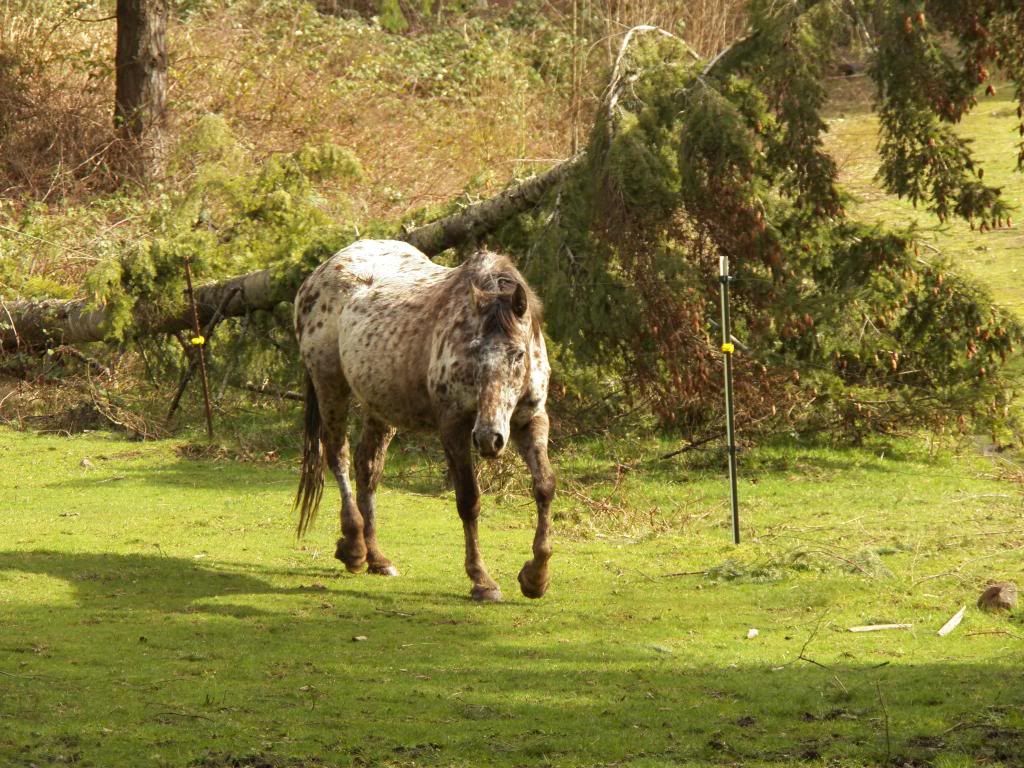 We don't know her age, but she is supposedly 20...Although I don't think she is.
No way to get a critique by looking at those pictures. Angles are very wrong and wouldn't be fair to her...
Posted via Mobile Device
Ok, I'll try to take some better ones
Try getting some like this, but on flat even ground
Ok, I'll try when we get better weather
Is this the mare from the feed lot ? She looks like she will be pretty when she gets her weight up . Better pics will help, and get her hooves trimmed first also.
She looks like she is a nicely put toghether horse.
Sorry I cannot crit from those photos but she is really cute and has a super kind eye. I hope she becomes your best riding buddy.
Stevenson, yes this is the mare from the feedlot. In the first couple pics with me in it, her hooves were trimmed (:
Thanks, Tiny! I hope so too!
I decided on waiting until she gains more weight to critique her (: