Better pictures of Double Bred Dash For Cash Gelding*PICTURE HEAVY*
---
I know he is underweight we are working on it, we just got him..
2.5-3Y/O Appendix
about 14.3 maybe not exact thats a guess.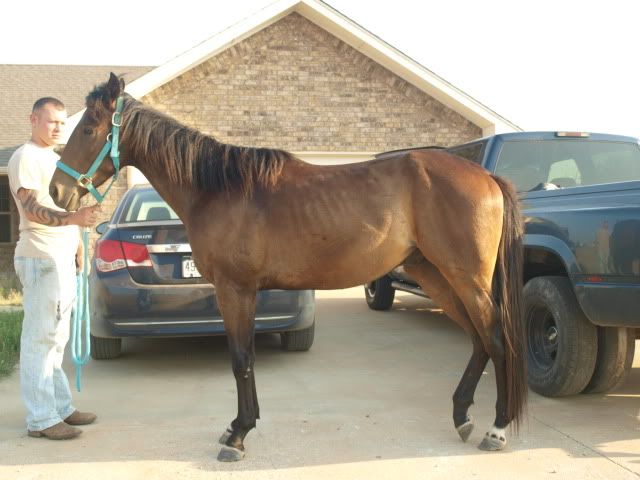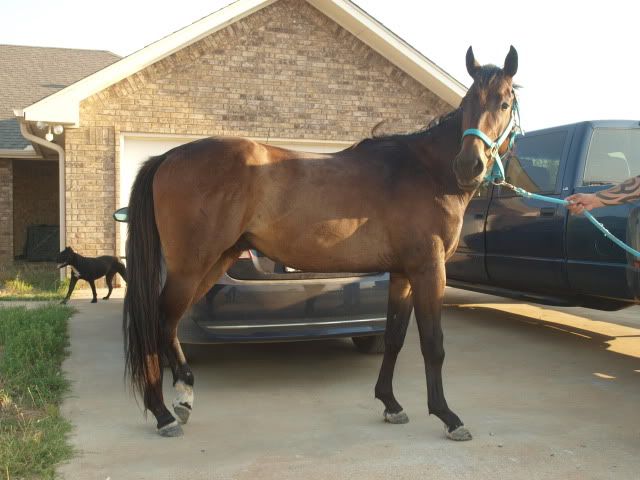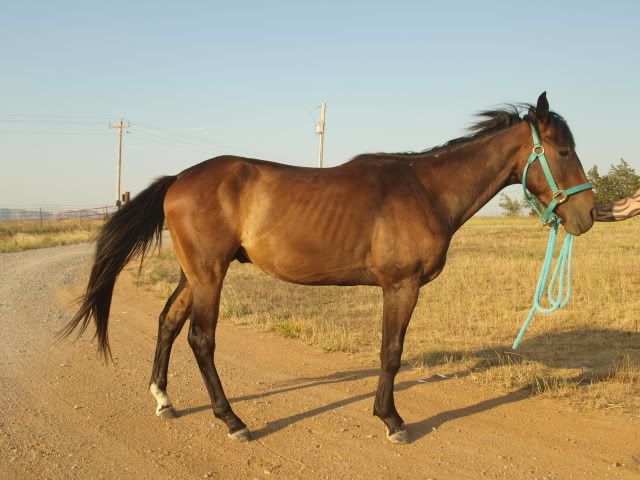 His knee has been like this since i got him. he is sound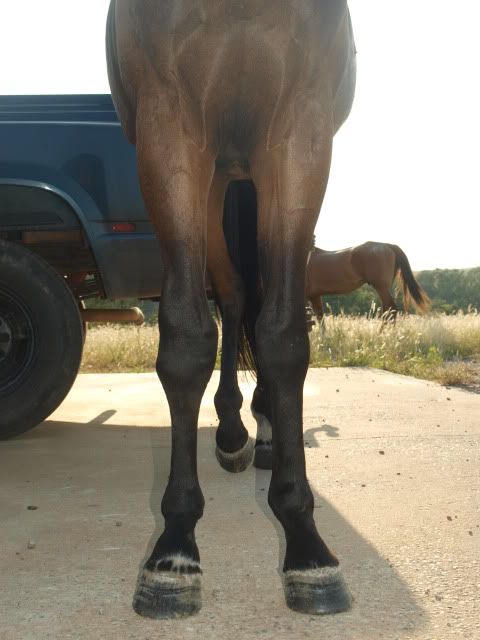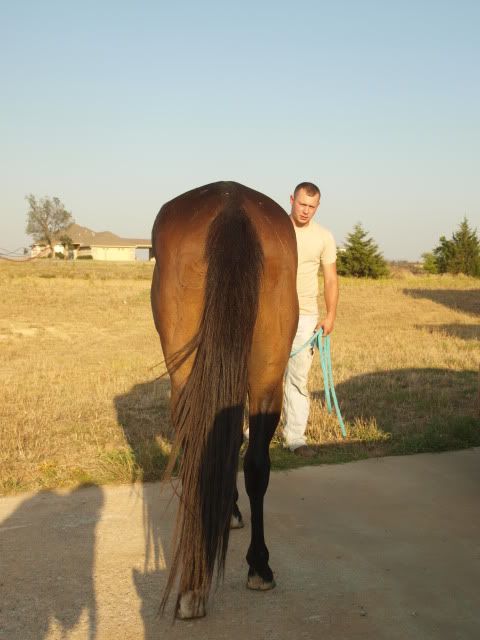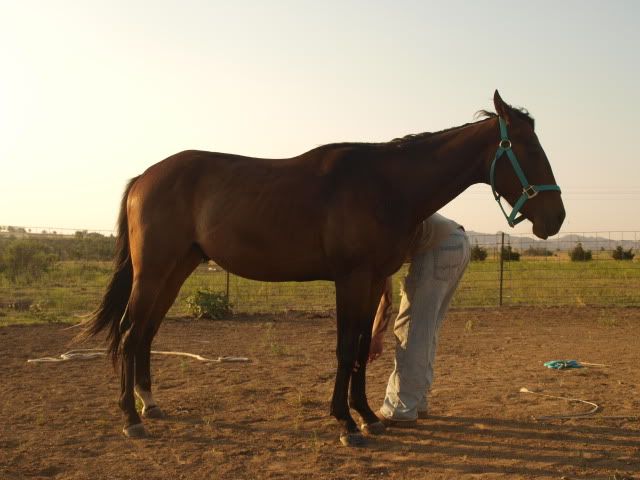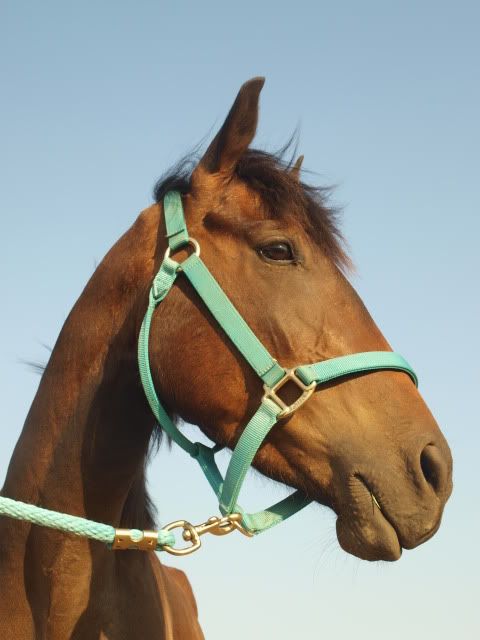 His topline looks TB--you said Appendix, and I can see that. The cold knee injury shouldn't matter, but keep an eye on his R front action, anyway, just to be sure. I don't care for his back legs. They are too straight. Also, the pasterns are a little long and slope too little in the front. They should be ~45 degrees.
Keep us updated. I believe he'll have a choppy trot bc he won't be able to stride under well, but he might do okay. I'm sure you'll get that weight up this summer. =D
Im always watching his knee when we are working him to make sure he's not limping or favoring it.. From the ground his trot looks pretty smooth but have done really anything in the saddle past getting the saddle on him.. Hes starting to put weight on with a little red cell, creep feed and some sweetfeed mix.. he doesnt like the creep feed so we mix it. and we are about to get a round bale of extremeley good hay for Oklahoma. it put a good atleast 75-100lbs on our filly in 9 days..
his front right pastern looks almost coon footed. Maybe they are just on the long and "flat" angled side. I am no pro at conformation. Strangely, it's harder to judge a skinny horse . you'd think it would be easier becuase you can see the bone structure better. But I am not used to seeing a skinny horse, so it kind of throws me.
106 views and only 2 replies??
Showing
Join Date: Jun 2011
Location: Cariboo, British Columbia
Posts: 11,940
• Horses:
3
Toes out in front & behind, weak steep croup, weedy hindend. Neck ties in very high to an almost upright shoulder. He does have a short back but looks like he has the hunter bump. I like his low knees & decent heartgirth. He has a common head. Lacking weight & muscle. Even with all his confo defects, underweight & undermuscled, this guy still looks good, so I think once he gets some proper care & exercise, he will be a looker in spite of it all.
The guy i got him from his horses ran him this skinny for the couple months he had him.. when i first saw him he had open wounds on him and everything.. the guy was going to take him to the sale barn or the slaughter house down here.. ive had him for about a week. when he is able to do real work hopefully we can get him built back to where he should be