Comformation?
---
Does anyone think my horse has good comformation?
What could be improved?
Whats wrong?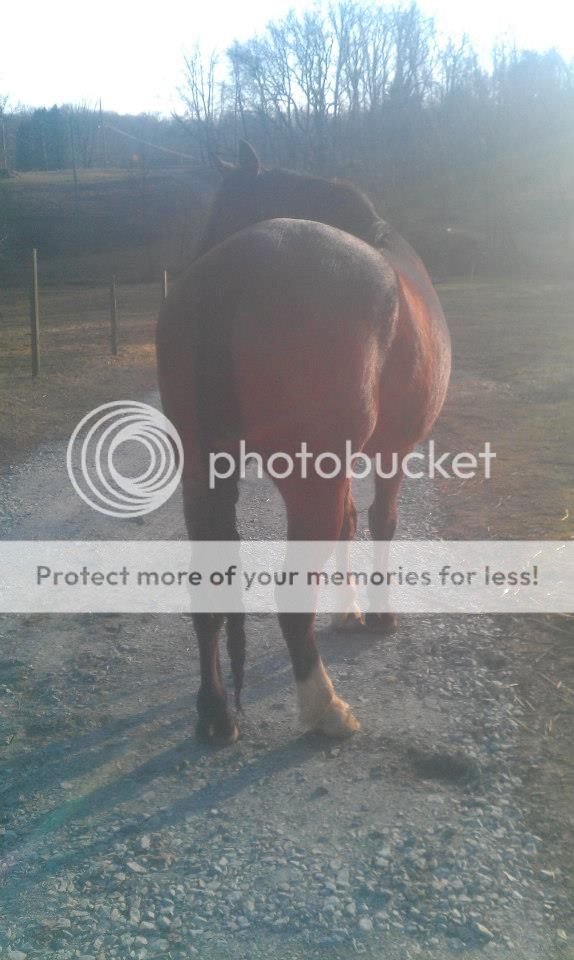 Not the best photos for a confo critique but what a solid guy! First thing I noticed though..is his feet. You need a different farrier or your farrier needs to do a better job. Your horse has no heel and far too much toe, making the breakover when moving hard and taxing on everything in the leg north of the foot.
Yikes! Really bad feet. You need to get a good farrier ASAP, poor guy's legs must be sore and strained from those feet
Posted via Mobile Device
He looks a bit long in the back... but it could be the position of the photo, also the feet look horrible! Like everyone said, you need to get a better farrier, or get your farrier to do a better job.
Okay ill talk to him next time he comes, and what critique do I need to know about for pictures?
Posted via Mobile Device