Confirmation help!
---
We just started riding two Polish Arabs a few week ago and I was curious what you guys thought of their conformation and if they could do endurance riding. The first ones name is Linki and is 22 years old and the second is Desi and is 15 years old. They were out of work for a year or so before we started riding them so please keep that in mind.
Here are some pics of Linki: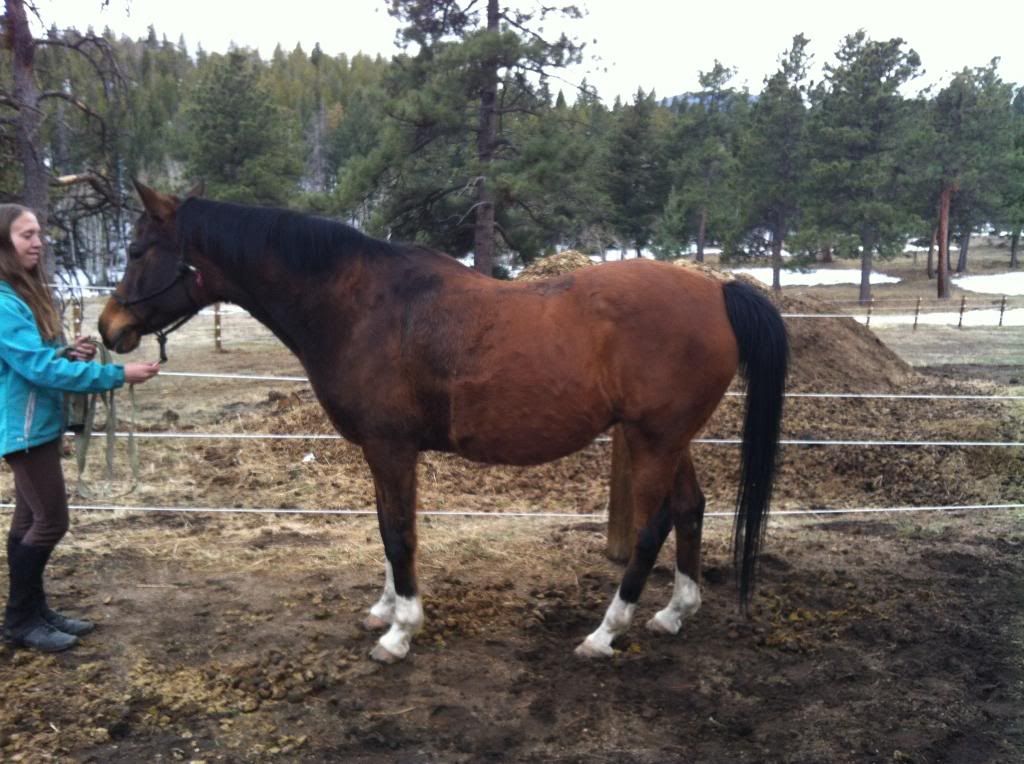 Desi: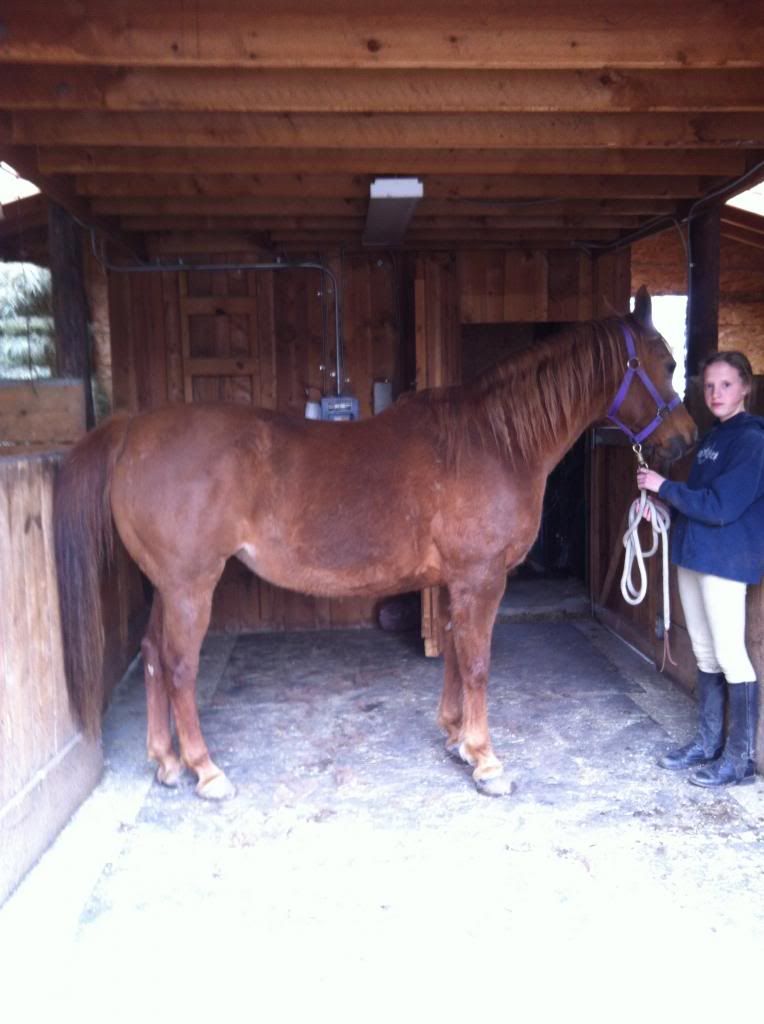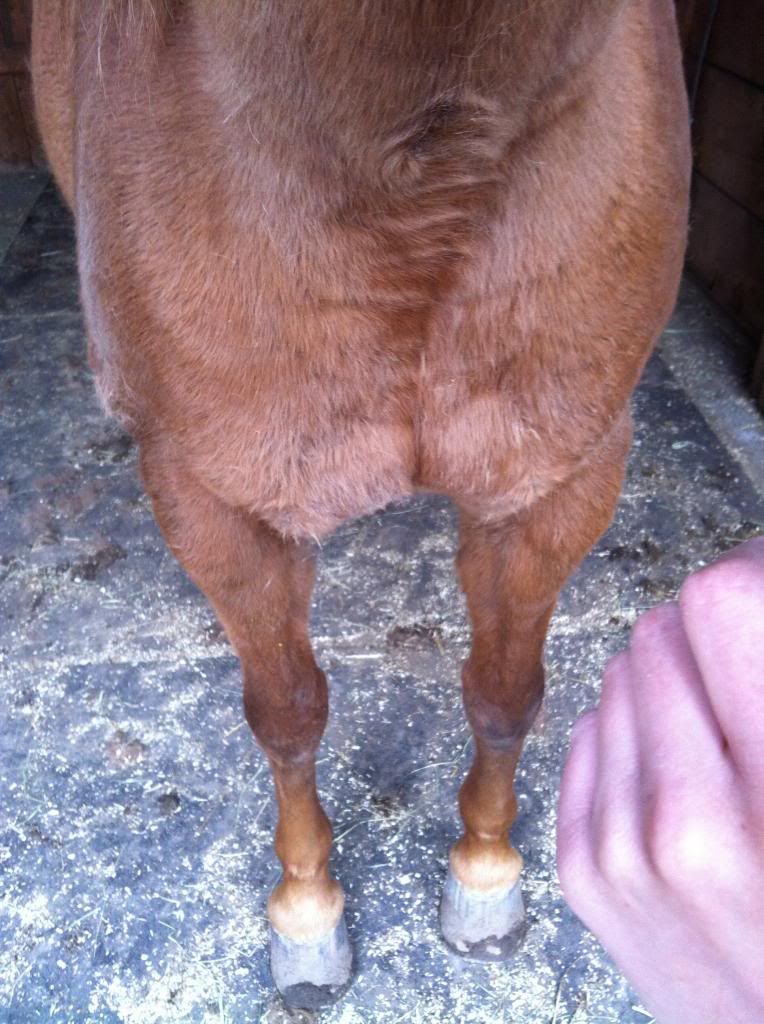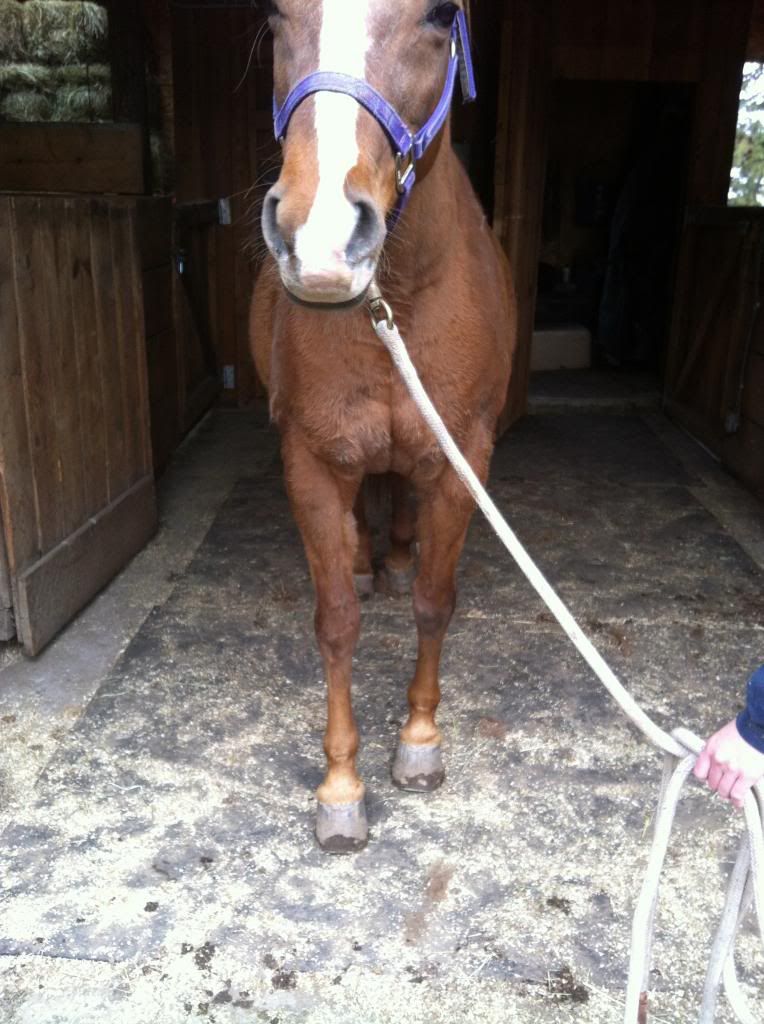 Sorry the pics aren't the best but we can get more on Saturday if that would help.
Thanks!
Does the bay often/usually stand underneath herself in the hind end like she is in the first photo? If she does I would suggest getting a chiropractor to look at her. As it appears she is in pain or discomfort in her hips/pelvis. It could also be just the way she is standing.

The chestnut mare also does not have a great hind end, as she is very straight through the stifle and hock (post legged)

I would get the bay mare checked up on and then work on building them up very slowly and conditioning them gradually. They are both older horses and neither appears to have stellar conformation, but I would guess they would enjoy a bit of trail riding. As far as competitive endurance I am not an expert, but would think younger and sounder built horses would be better suited to the sport.
Both of these horses are a bit over conditioned. The bay has a crest to her neck and at her age I would be finding out if she has Cushings disease. She is the better of the two horses with a nice short back and a substantive back end. The posing for conformation leaves a lot to be desired.

The chestnut is very straight through the stifle and especially the hock. One of the straightest I have seen. She has a pleasing body type. Her left front has some rotations going on that give her a bench knee'd appearance.

In both these photos the horses really need the farrier to come and trim/rest those shoes in front.
---
There is something about the outside of a horse that is good for the inside of a man.
~Winston Churchill
(or woman!!!!
) Dinosaur Horse Trainer
Thanks for the critque! No the Bay normally doesnt normally stand like that. Sorry the pics were not to great they were not thrilled to have to stand and wait before dinner. We did end up getting worried about Linky the bay she was moving really wierd when we came out today like her hip was frozen up we found some swelling but the weired thing was she isn't lame and was running around on it. But were defiently getting the vet out to check. Thanks!