Confo Critique for my new boy, please!
---
I finally got some decent pics of my new horse, Reckless Abandon, AKA Xairyn. please critique his conformation! He is extremely athletic and loves to jump. I will be using him just for pleasure riding, maybe a few fun classes this summer. He is 8 years old, and supposedly a Thoroughbred. He was abused and is doing very well with training :) I haven't measured him yet, but he should be around 15 HH. thanks in advance for any replies, good or bad I want to hear it all!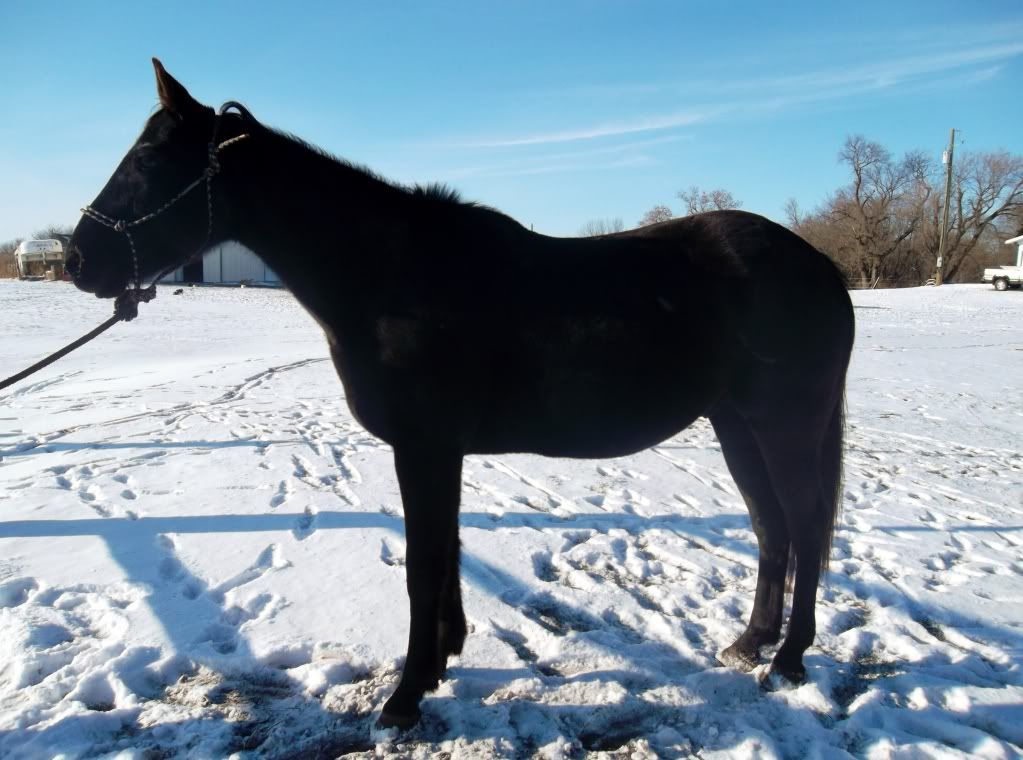 ---
Last edited by Lins; 12-16-2011 at

09:09 PM

.
Bumpidy bump bump!
Posted via Mobile Device
Really? No one?
I'll get some better pics soon.
He is a very cute boy :) I like his conformation a lot, but he seems a little camped out in the back, but it could just be the way he was standing. He has very nice even knees and looks like he has great potentional in the show ring.
Posted via Mobile Device
thank you :) hm I haven't noticed if he is camped out, I'll check that out when I see him tomorrow.
Can I have him? Oh man, he's so handsome! I am a sucker for tall dark and handsome boys.
Posted via Mobile Device
Lol no way he's my best friend :P unfortunately, I'm the only person that can catch him though :S I too have always had a soft spot for nice dark handsome boys lol and I think his fluffy winter coat is so cute
Posted via Mobile Device
I have a 15.3 QH gelding who is dark bay. his winter coat is so soft and snuggly. I love getting on him and just laying there with my face on his soft coat. We will stand in the sun like that for hours!!