I am bumping this amazing thread back up - I think this needs to be a Sticky!
---
While I agree that this would be great as a sticky, I think it might be easier if we put all the parts into a few posts at the beginning of a new thread, should the forum decide to sticky it.
---
"The wise man thinks he knows nothing.
The fool thinks he knows everything."
I agree! This thread is definitely sticky material!
here's my mare: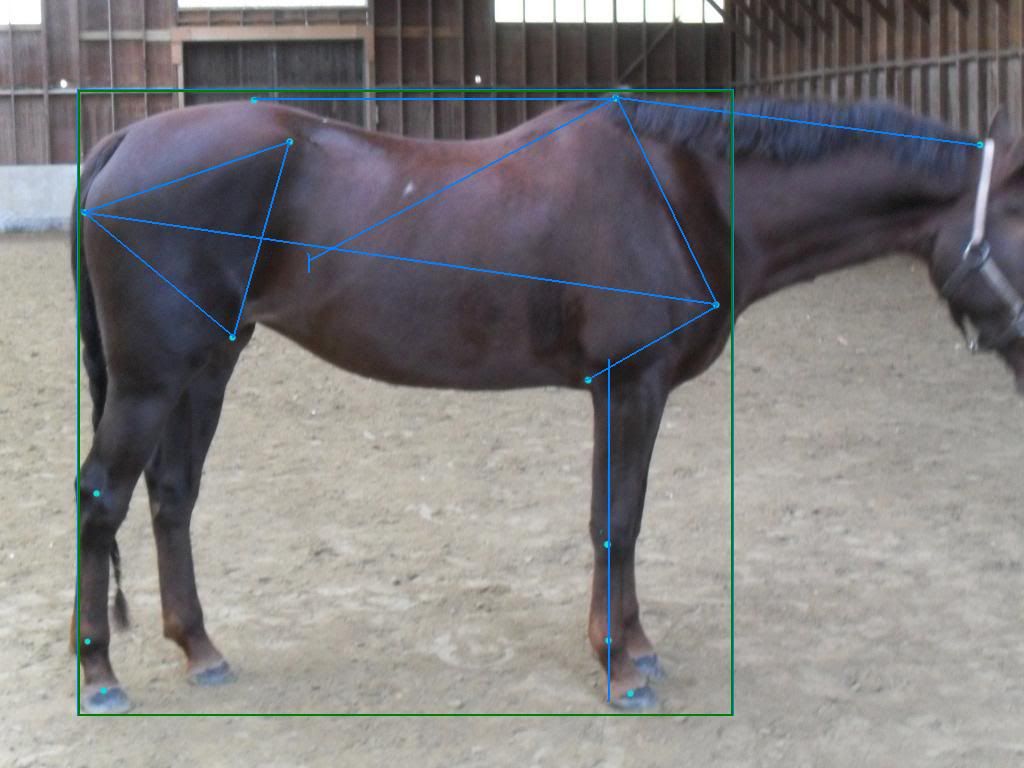 Can anyone give me the angles/measurements? My computer won't let me download any programs :/ Sorry! haha and let me know if she's 'good' or 'bad' :p
Okay so here's my guy. can someone please do the measurements and angles for me??? I suck at that kind of thing...and Thank you for doing this thread, we were just going over this in 4-H and I am using this info now to do a presentation type lesson for the Hippology kids
Oh and let me know what you think of my boy major issues and such.
*I do know he is standing a little under himself in front in this picture. not normal by any means though.
* and his neck is nasty, we're working on it. He was trained to drive in a broken frame so his muscling on his neck is weird.
MODS! This thread needs to be sticky'd please!! I think TheLastUnicorn did an amazing job with the conformation tutorial, that it should be readiliy available for all those who ask for critiques and those who want to learn how to critique.

It is a shame that it gets burried under all those other threads.
---
MoehganSun - your LS placement is too far back... Your horses back isn't that long. You want it in the "divit" right ahead of the point of croup. You also have the rib cage line too long. It should meet the body length line not go past it.

ATM I'm on my mobile device so I too can't help with length and angles (apparently there's no good app for that lol). I'll try to remember to come back here when I'm home again though.

MIE - thanks for bumping this up!
Quote:
Originally Posted by
TheLastUnicorn
View Post
MIE - thanks for bumping this up
You are more than welcome
This thread definately needs to be a sticky!
---
Subscribing to this so I can read it later!