THANK YOU for making this fantabulous thread, a sticky :) :)
---
So here is Lola..Are the points ok? I cannot do all that measurement thing..I was never good at maths XD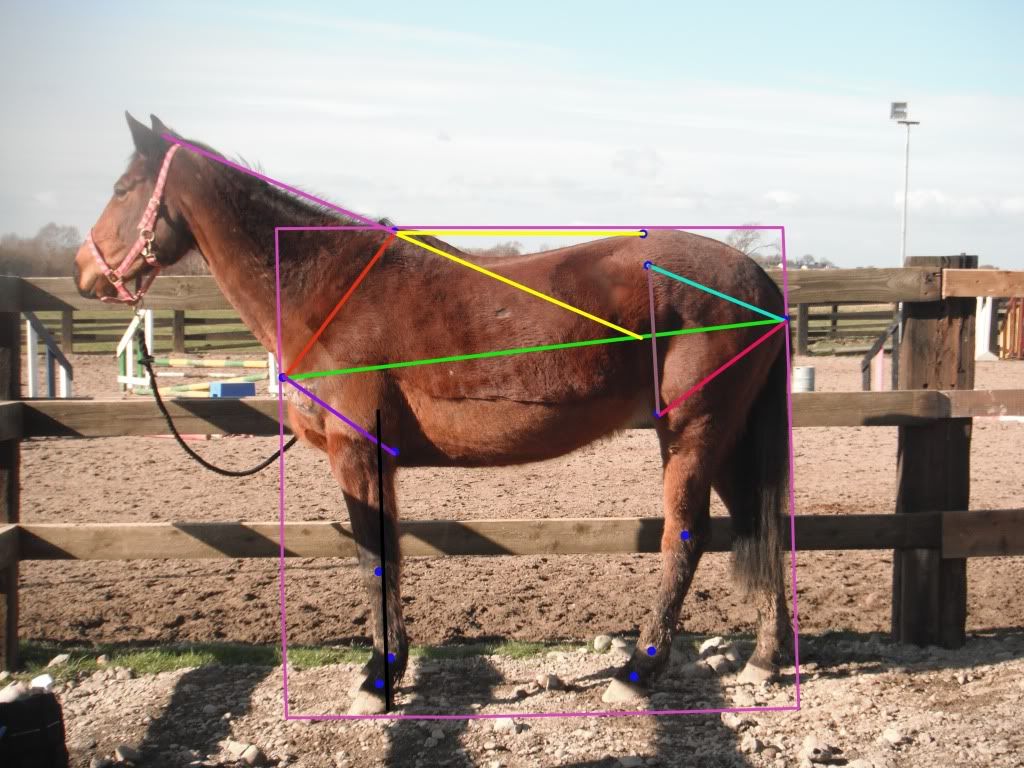 ohh man i really need to go take a picture asap. lol
LOVE this thread!!
Last Unicorn, thank you so much for taking the time to prepare this wonderful tutorial!
Quote:
So here is Lola..Are the points ok? I cannot do all that measurement thing..I was never good at maths XD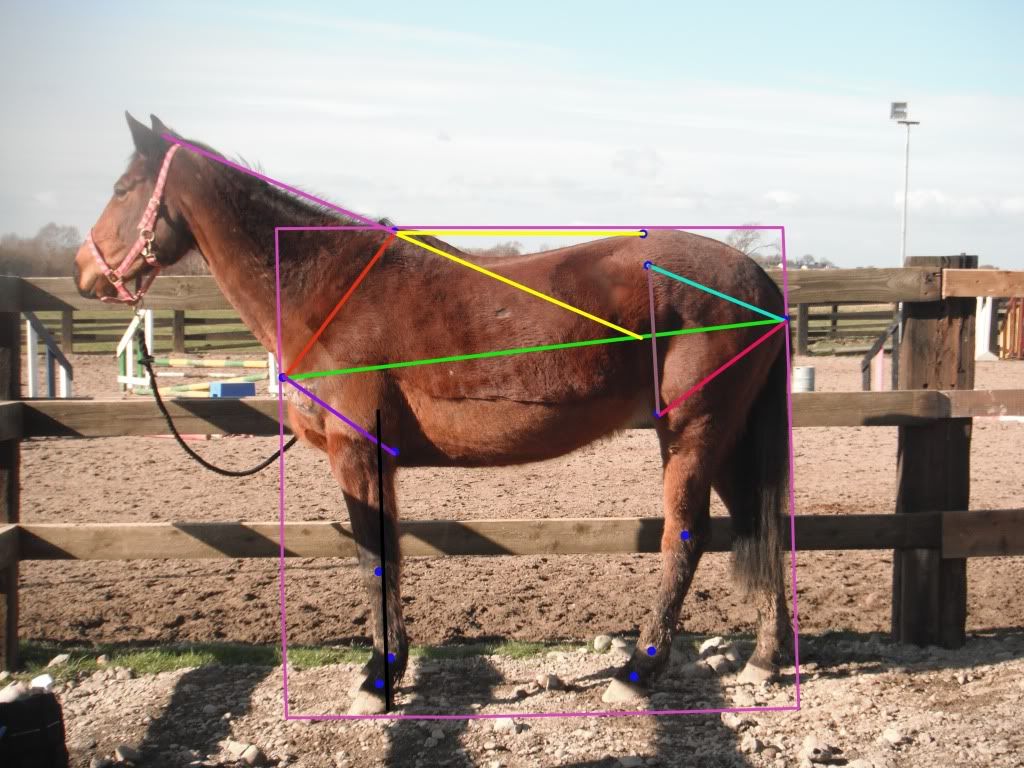 Her ribcage line is too long - you want it to end at her last rib, and intersect (touch) the body length line.
Her shoulder line (your black one) should go through the center of her shoulder - from there it's position and where it "touches" the other dots will tell us something.
I think the others are OK. I'm going to really try to remember to get back here later to do the measuring!
I'm trying to do this with a pic of Bella, I have all the lines and dots where i think they go, but i can't measure, i downloaded bit ruler and screen protractor but i can't figure them out...can anyone help?
I know it's not the best confo pic, but i don't have anything better right now
I wanted to bump this fabulous thread back up - I see a lot of people asking for horse critiques, when they can come to this particular thread to read up on how to do the evaluations themselves.
---
Attemping to understand all of this, Help??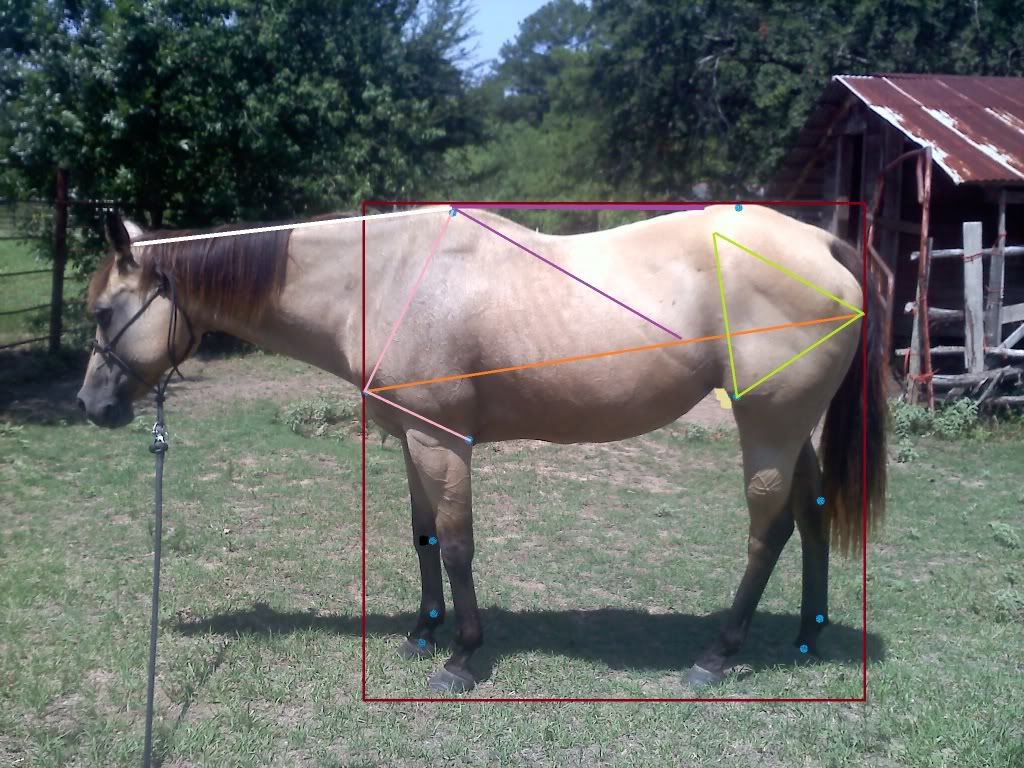 ---
One is closer to God's heart on a horse than anywhere else on earth!
Ok, so I had a go. Can someone take a look and tell me if I got all the dots/lines right before I go and measure them all?
OTTB, yes, all look pretty good! Your stifle joint dot may be a bit high... So keep that in mind if the measurement signifies something that doesn't "fit" your horse.