Crit my Horse
---
just wondering what people think of my 11 yo geldng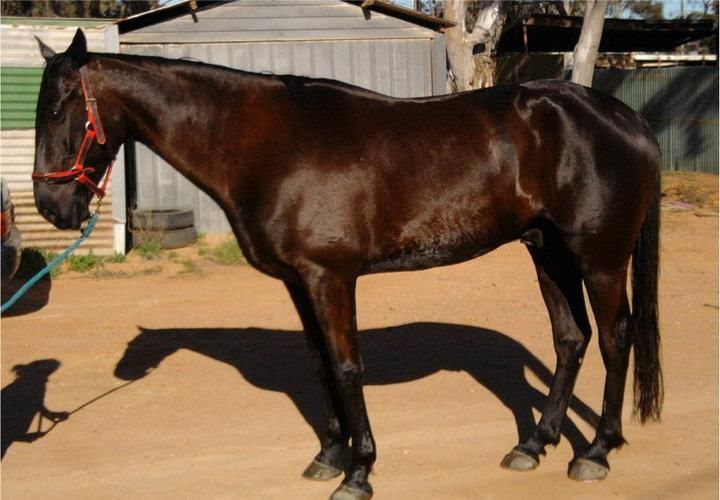 ---
Last edited by donovan; 03-03-2014 at

10:01 PM

.
I think he's pretty nice, but I don't think he's standing up square. if he is, then he would be what's called "camped under" in his hind legs, and even his front.

square him up better on flat ground, and take the photo at an angle that is just perpendicular to the center of his barrel, neither looking down at him nor looking upward.
Is he a Waler? Has the look...
Better photo.. try to stand him up square and have the camera opposite just ahead of his hip and the "film" plane parallel to his spine. I think he might be a good deal better than this photo shows.
---
There is something about the outside of a horse that is good for the inside of a man.
~Winston Churchill
(or woman!!!!
) Dinosaur Horse Trainer
He is very shiny :)

I agree better pic, is that usually how he stands?
thats not how he usualy stands but suprise!!! hes a Standardbred
OK good, but would still love to see better pics for critique ;)