Green Broke
Join Date: Aug 2011
Location: Middle of Nowhere, Saskatchewan
Posts: 2,655
• Horses:
5
Critique Foxy at 3!!
---
Hi! Would you please give me an honest critique on my 3 year old AQHA filly, Foxy? I haven't worked her overly much this year so she isnt very developed topline/neck wise but she will get there!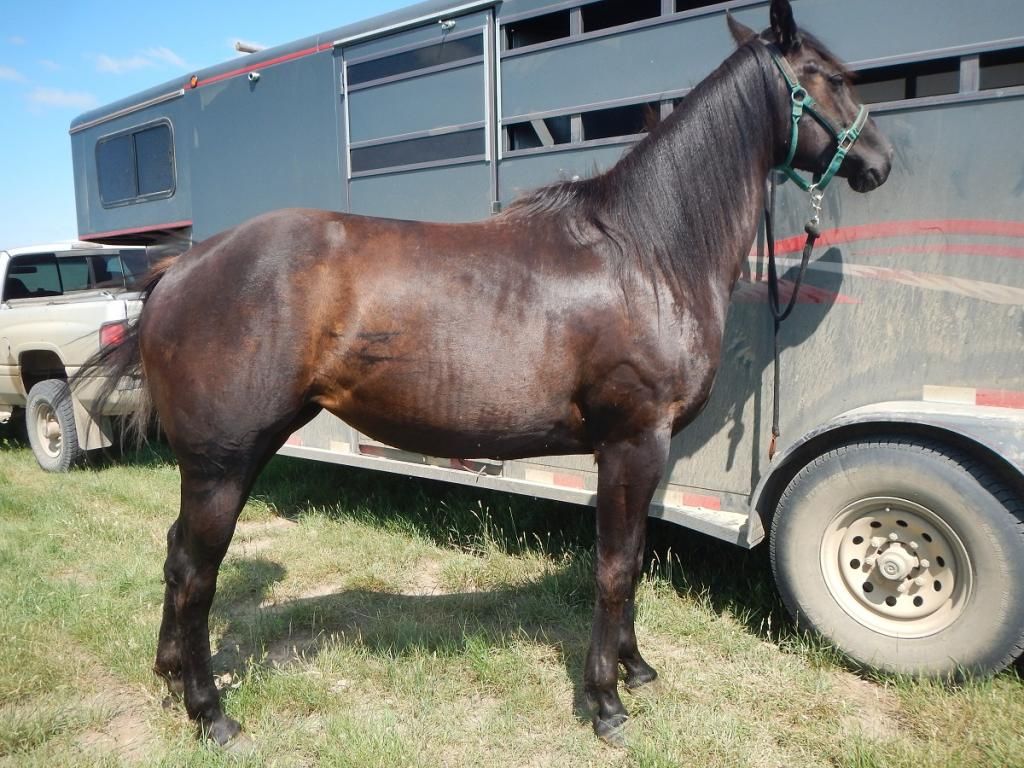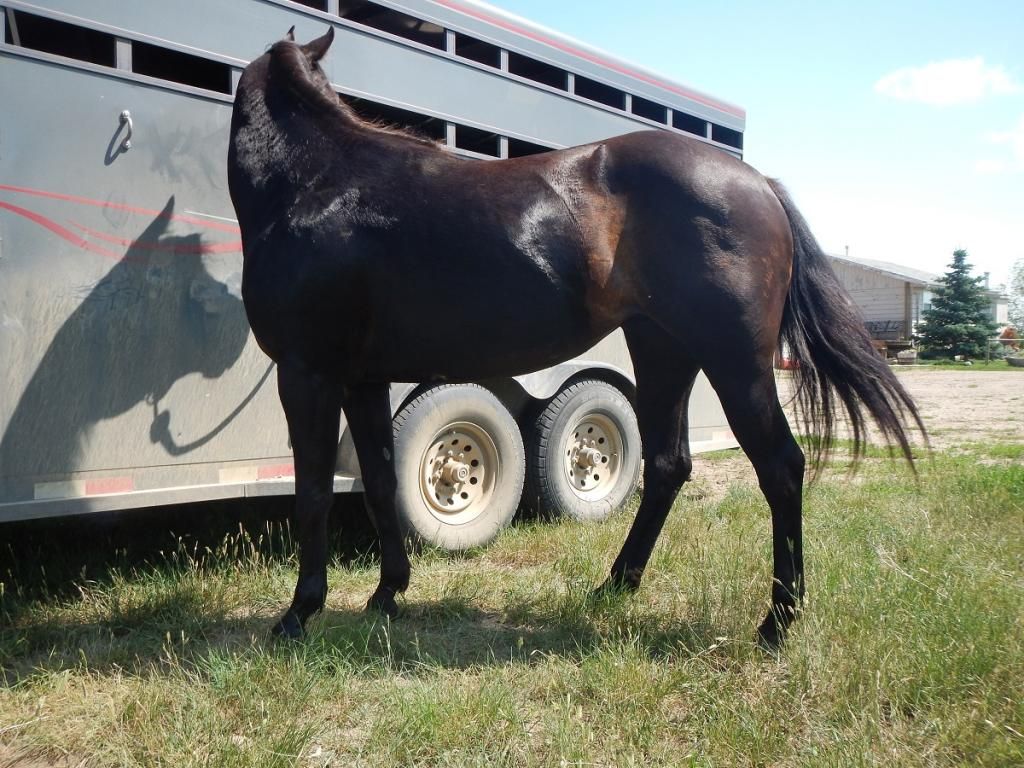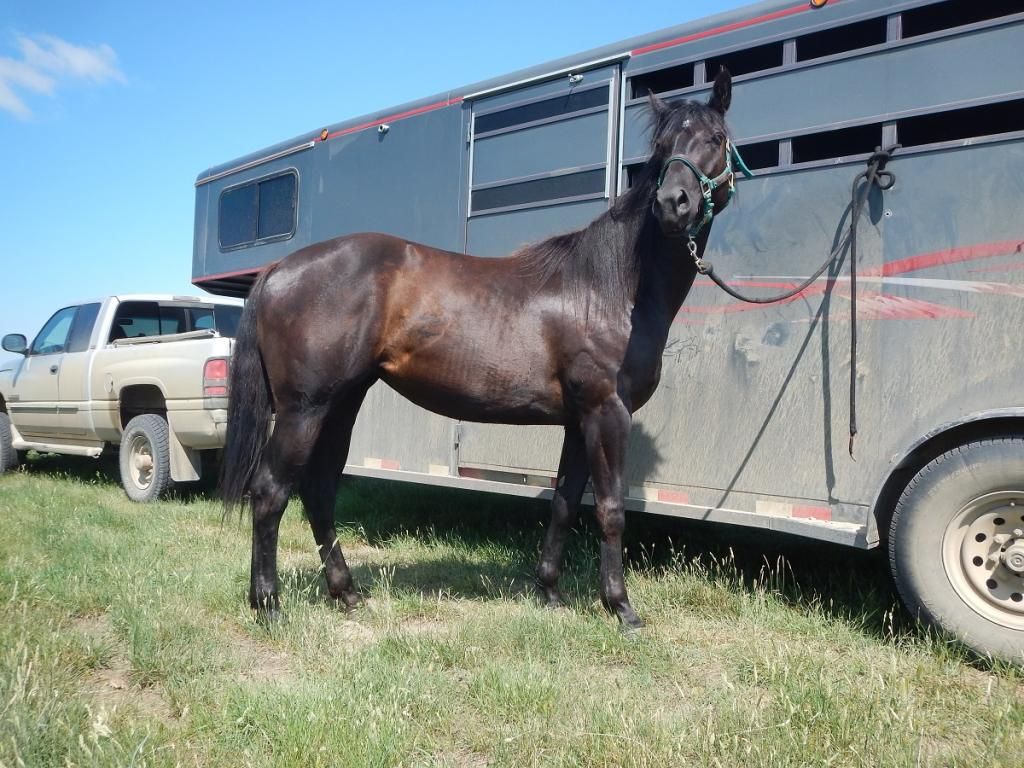 And a couple head shots cause she's pretty. :)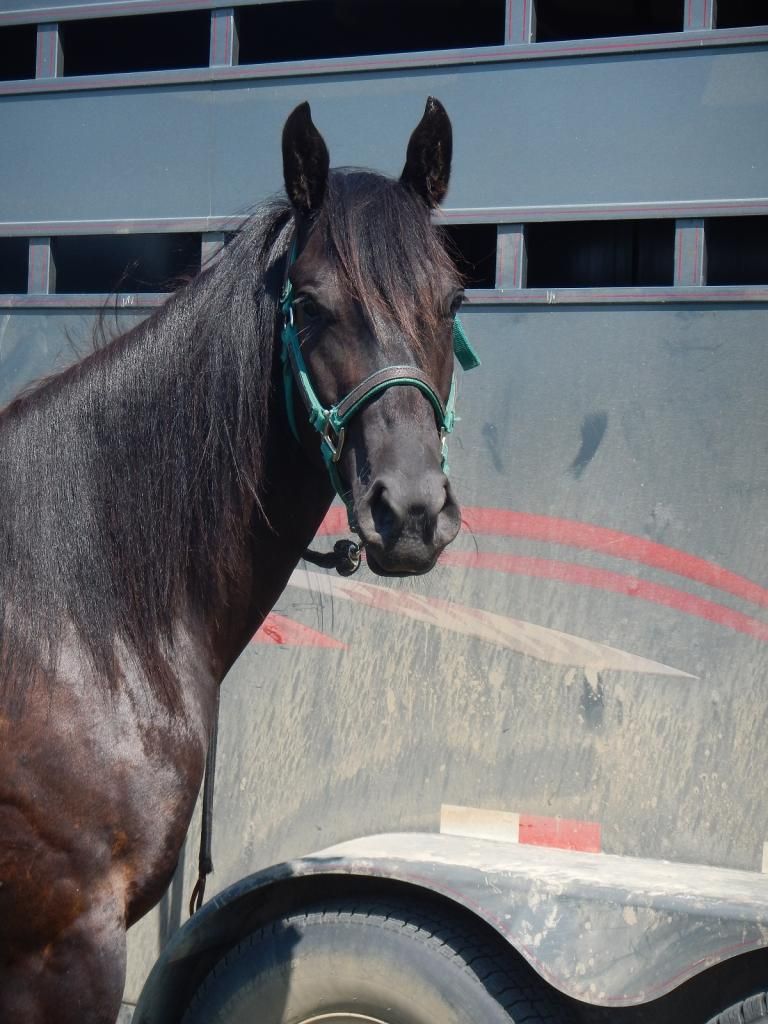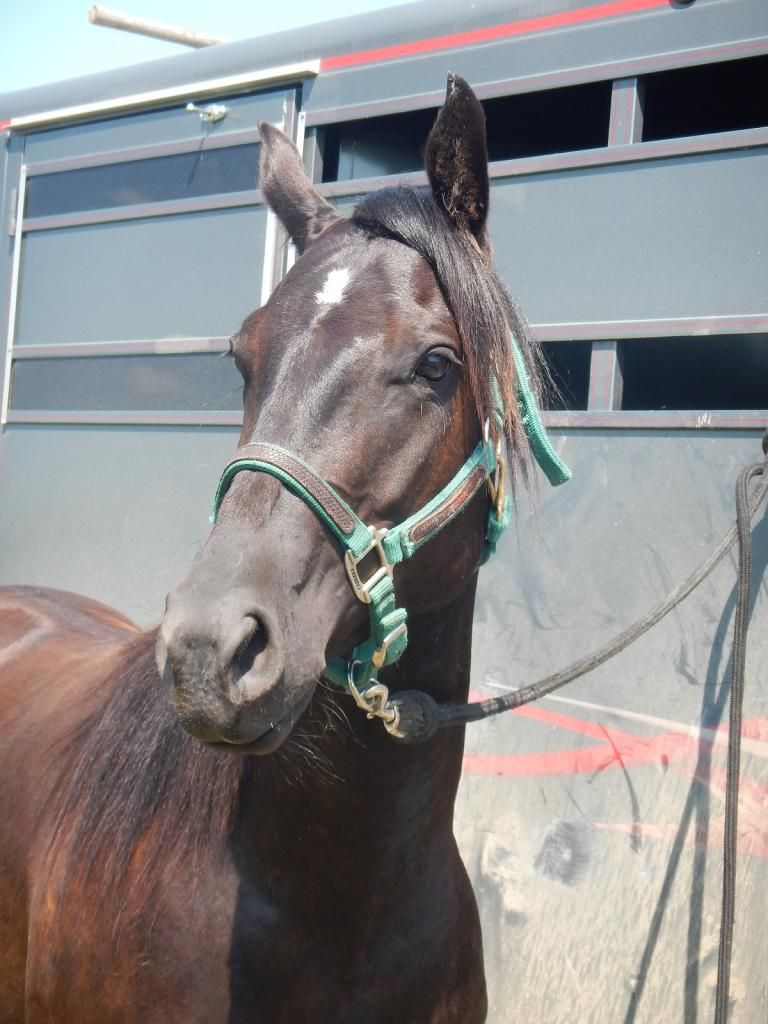 ---
---
Last edited by QHriderKE; 07-03-2013 at

06:11 PM

.
I like this mare quite a bit. Very feminine. Right now she is still downhill, which may or may not change as she grows. She has a very nice short topline and strong coupling. Neck appears to be a good length and I think ties in ok (though she isn't holding it level in any of these shots so hard to say for sure). Croup a bit steep, but long and powerful hip. Shoulder angle is decent and I think I like her hind angles quite a bit (again not standing quite right for an eval in any of these shots - one photo she looks a little straight in the rear, But in the 4th photo I like her rear). In a couple of these photos she looks very slightly over at the knee.
I quite like this girl - except one thing. I really dislike her ewe neck. I just don't see it improving a whole lot. When I see over-developed lower necks like this, it is often because of incorrect training and being strung up. Given your filly's age, this is not the case. I wouldn't be surprised if her sire or dam also had necks such as hers. If you are very careful with her training, you will be able to make it a little better, but never completely correct.

She looks to be in very nice condition.


Lizzie
Green Broke
Join Date: Aug 2011
Location: Middle of Nowhere, Saskatchewan
Posts: 2,655
• Horses:
5
She has always had a giraffe neck :/
Shes kind of growing into it, so to speak.
I'm going to try to help it as much as i can with conditioning, and I find it yucky as well.
---
She's got a very pretty head. Such a pity that she has that ewe neck. Her hind quarters aren't great, and she's still a little downhill.
That looks to be it though.
I like her over all, but I think she still has a bit of growing to do. I can forgive the neck if the rest is decent, which it is.