Critique his conformation/movement?
---
I was wondering if I could get some conformation critique on my new lease pony. He's a 6 year old Gotland/Welsh/TB Cross gelding. I'm planning on training him to jump. Just wondering how his conformation is :)
I out two pictures of this side because in one of them he looks butt high, when he's really not... Sorry the pictures aren't the greatest. He didn't really understand standing square for more than a few seconds!
I also including a few motion shots, I'm not sure how much you can tell from them. He's only had about 2 weeks under saddle his whole life, and most of that was two years ago. So he's still getting the hang of having a person on his back. No rider critique please.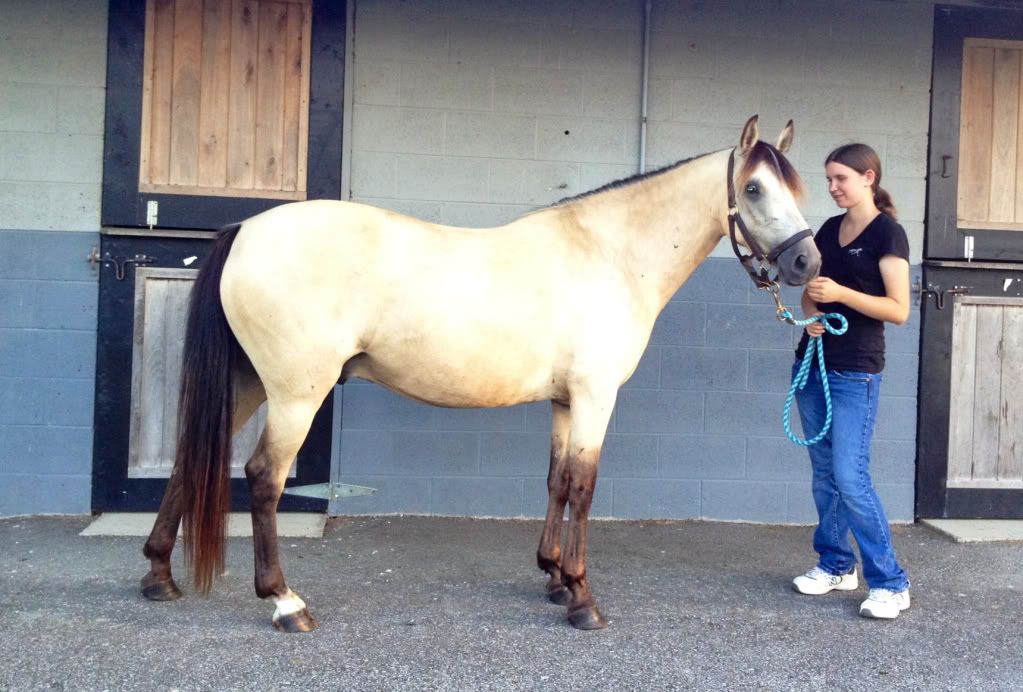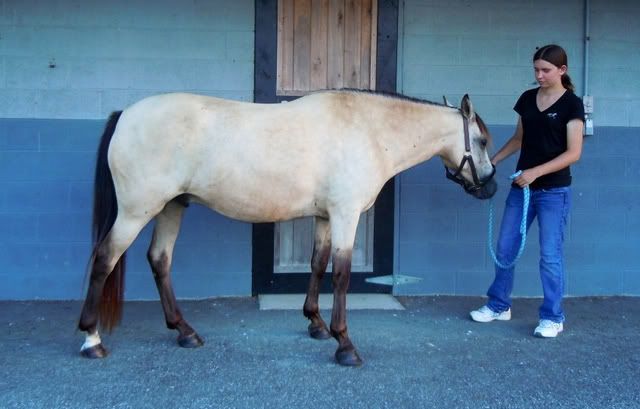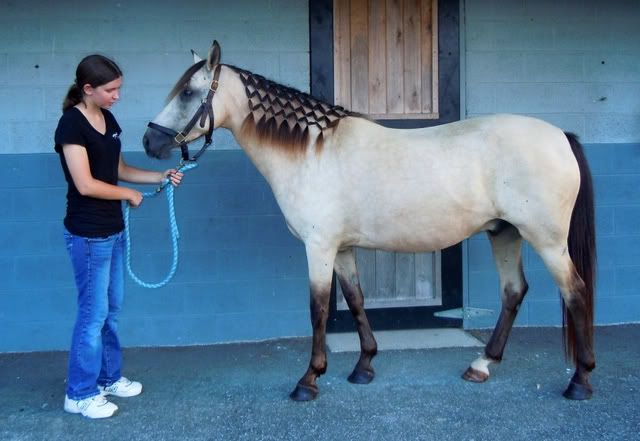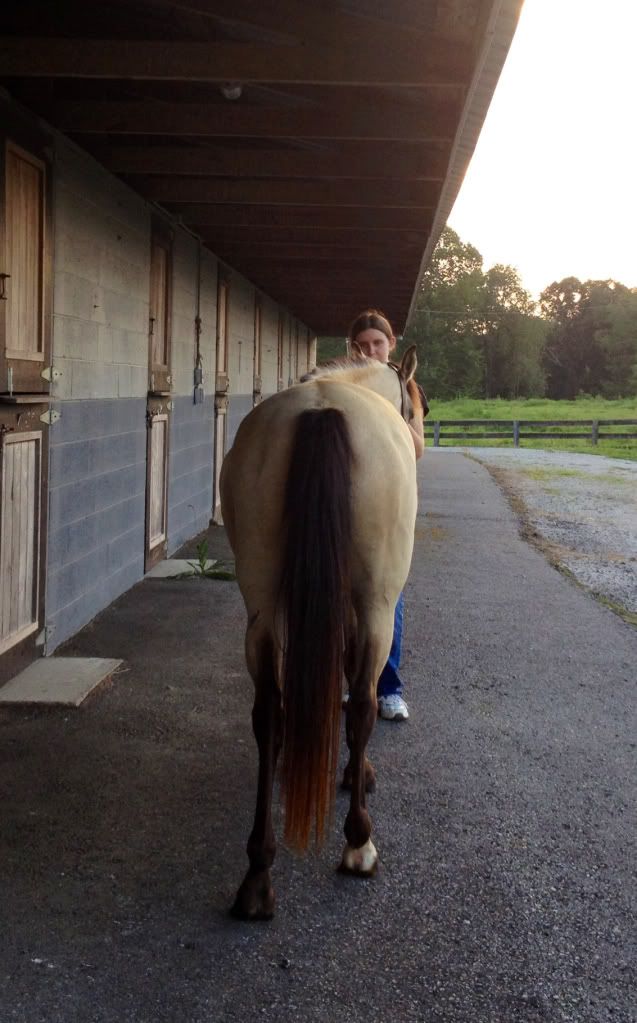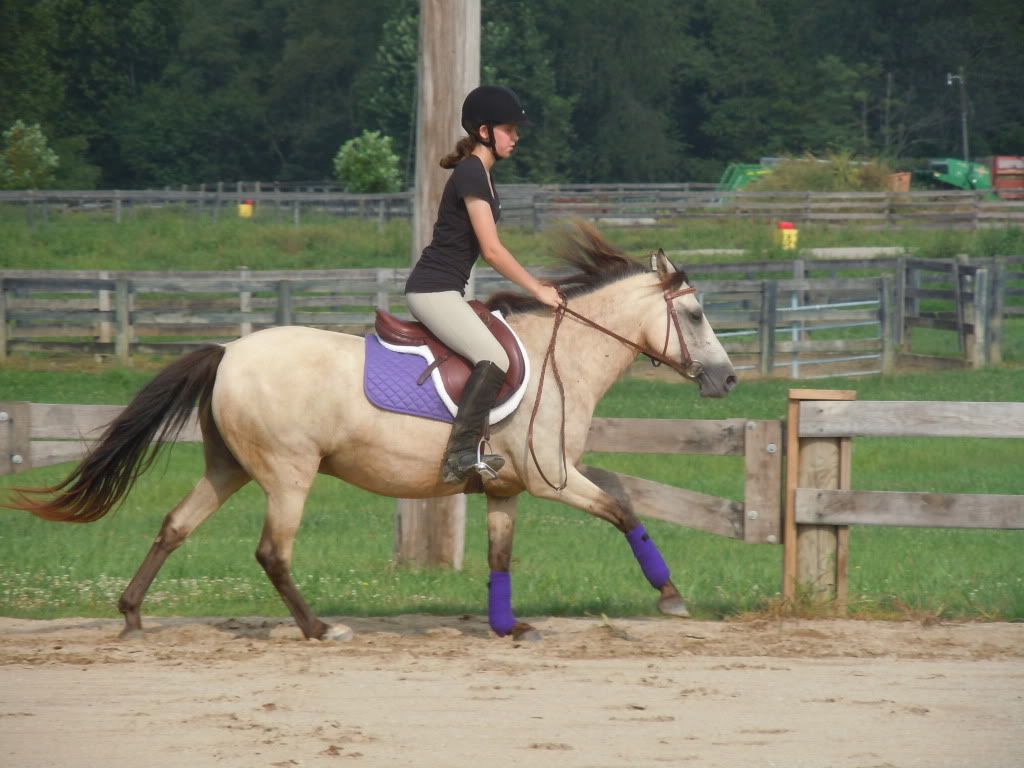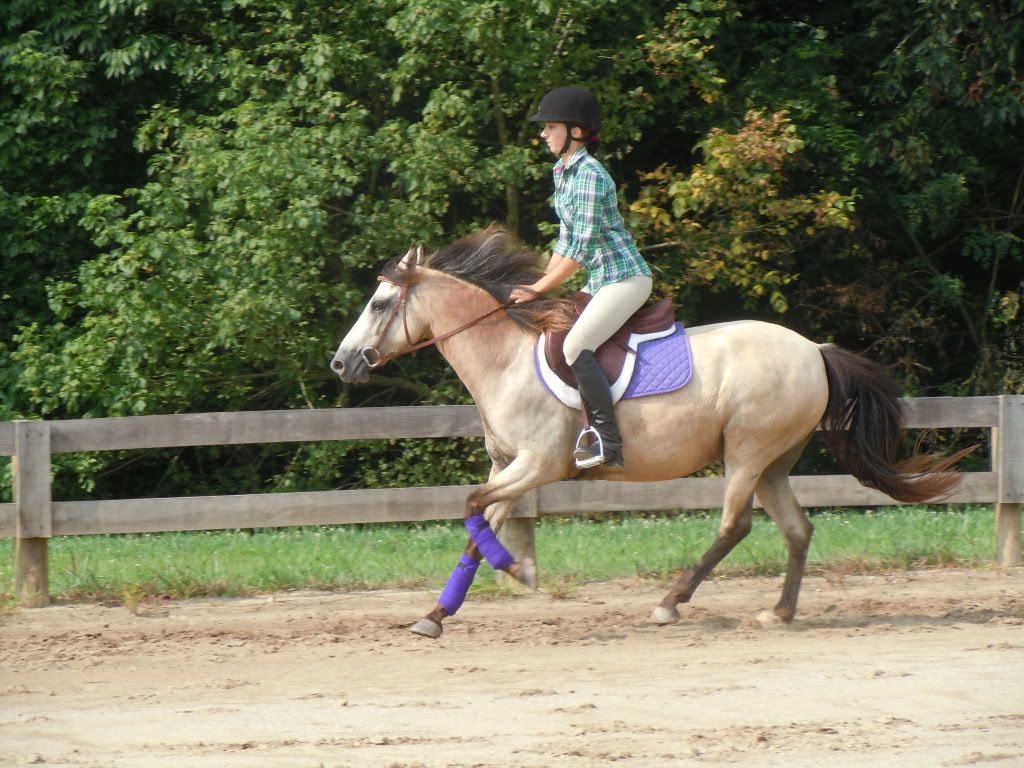 One more just because I think he's adorable...
Thanks for any input! Sorry for the photo overload...
---
Last edited by Fringe; 08-04-2012 at

10:29 PM

.
Really nice pony. His hocks are a bit high and his neck is a bit short (where is that Thoroughbred ancestry when you need it? LOL). He has a nice coupling from these photos.. but he is also a bit fat. His croup angle seems good. He seems a little tied in behind the knee and his knees are a bit high.

He is not using his ring of muscles when being ridden. He is poking his nose out and hollowing his back. In the phot of him cantering and facking the left side of the page, he is on his forehand, has dropped his inside shoulder and is poking his head to the right.

He is being ridden front to back.. and that is partly due to his short neck. It is HARD for him to arch his neck and use his ring of muscles. He can do it, but he needs to be driven FORWARD and into the bit. He also needs lots and lots of trrotting up long hills on a loose rein so he learns to lower his head, extend his back muscles, use his abominal muscles (and build them). He will then be much better equipped to use his ring of muscles, raise the root of his neck and curl his hind quarters under him.

IMO he is a nice horse and worth the time it will take to get this.
---
There is something about the outside of a horse that is good for the inside of a man.
~Winston Churchill
(or woman!!!!
) Dinosaur Horse Trainer
BTW re-reading this post I see he has had very little time under a rider in his LIFE. He should not be cantering AT ALL. Get him back to a trot.. transistions transitions and more transisitions.. in the gait at first then between gaits (halt to walk, trot to walk, walk to trot and eventually halt from a trot.. all smooth and balanced).

Like I said.. he is worth it!
---
There is something about the outside of a horse that is good for the inside of a man.
~Winston Churchill
(or woman!!!!
) Dinosaur Horse Trainer
Really nice pony, agree with what Elana has said.

That halter is scaring me, it is WAY WAY WAY too big and you need something AT LEAST 2 sizes smaller. And that saddle is a LONG way too far forward. Two things to work on for safety and the comfort of the pony :)
---
REGAL PRINCESS
Thank you both. He was already started at the canter when I got him, so I figured it was okay, but I will certainly bring him back to walk and trot for a while and work on his balance and transitions there. He learns everything so fast. :)
I know the halter is huge, it was what he came in. My coach is getting back tomorrow and I need to ask where the leather punch is, and if it's still too big we'll buy a different one.
I can see what you mean about the saddle, now that I look at it. Could it have slipped forward while riding? I can't imagine that I would have put it on so far forward. Is there anything I can do to prevent that? Or should I get off and adjust it if that happens?
Thank you both again for the critique. He is an incredible pony to work with and I want to make sure I'm doing things right.
First thing you can do is make sure 100% that you put the saddle where it belongs. And then check when you get off where it's sitting then. If it's moved forward, then a professional, qualified saddle fitter will be able to tell you if it's the saddle or just the pony's shape.

If the saddle can't be fitted to the pony so that it doesn't slip forward, then a crupper is the only solution, but it makes some of them buck.
---
REGAL PRINCESS
The saddle looks to narrow (the pommel looks really high too), sort of like a saddle too wide might slide back. Cute pony.
A better fitting saddle (for the horse) will help a lot. If it slips forward anyway then you may need to add a crupper. Lots of ponies require a crupper.

A horse may LEARN fat but to get him working back to front takes skill (from the rider) and you need to build a whole different set of muscles and muscle memory and that takes time (and going too fast can make him sore.. like you doing too many stomach crunches at once.. which is, BTW, exactly what you are going to be having him do!)
---
There is something about the outside of a horse that is good for the inside of a man.
~Winston Churchill
(or woman!!!!
) Dinosaur Horse Trainer