Critique my girls
---
These two are both full bred Quarter Horses. Heidi looks just like her Sire...
I'm sorry if the pictures aren't that good. I tried my best with them. Sorry if they're a little bit fat. Due to lameness issues, I haven't been able to ride/work them much.
Heidi
Tell N Hide Quarter Horse
]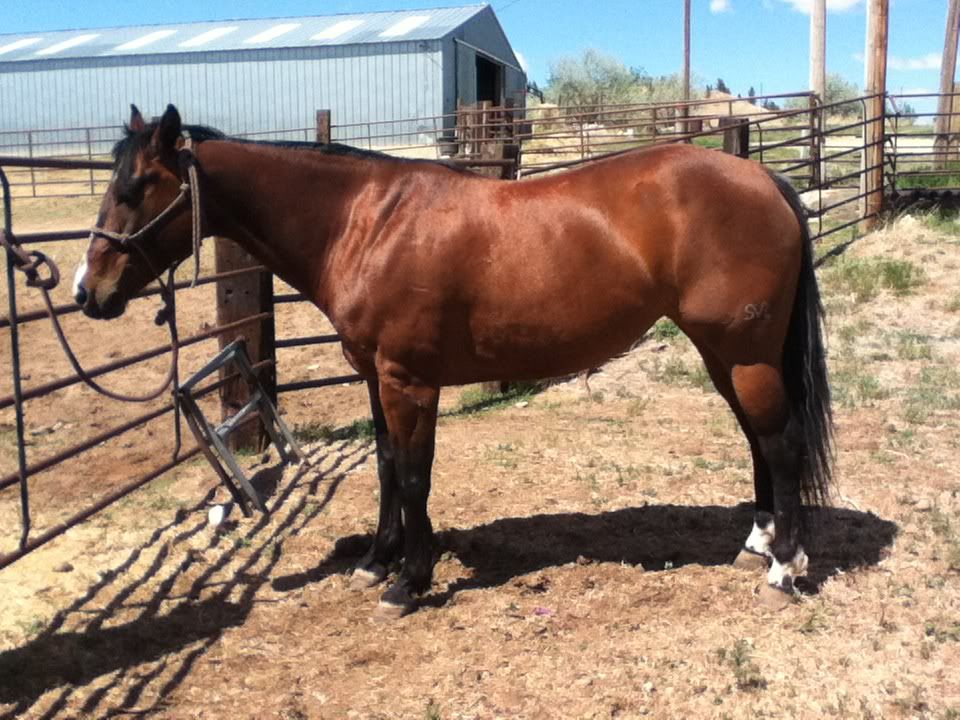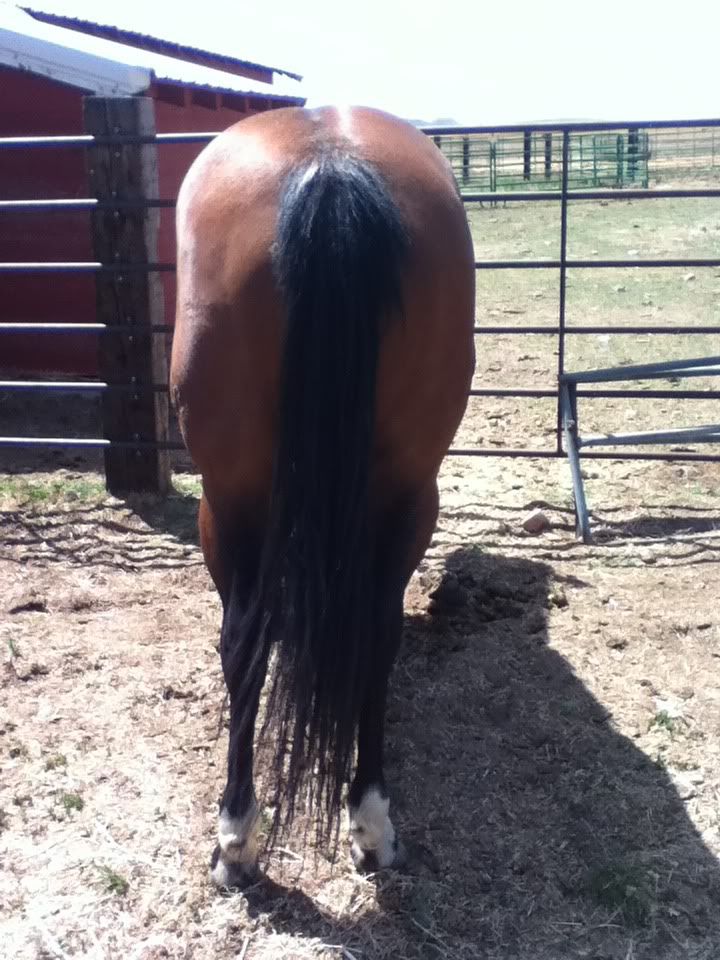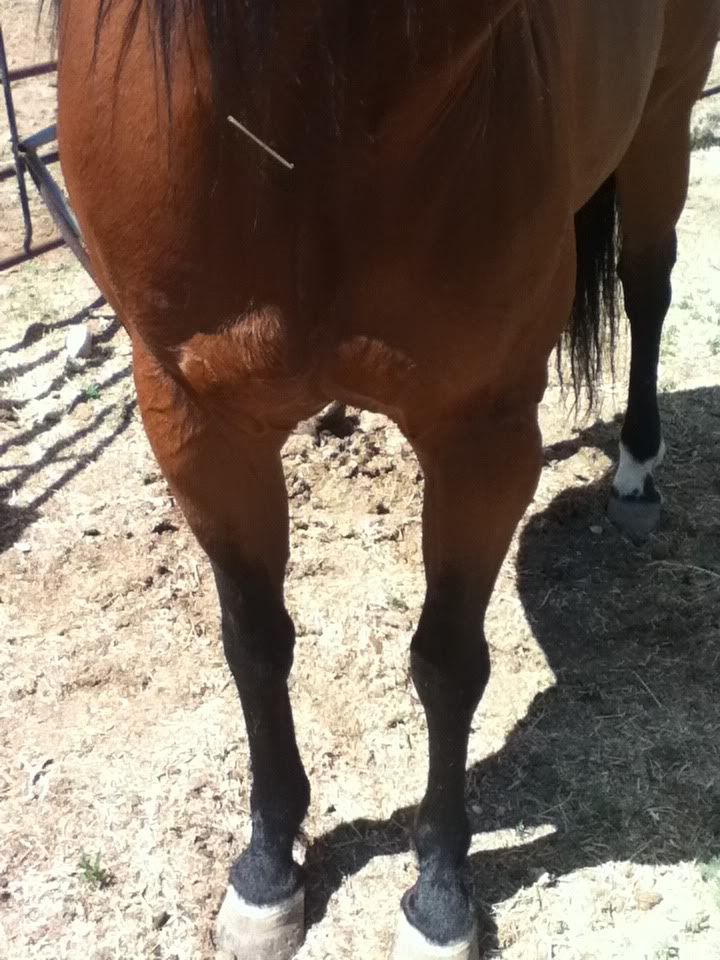 Emmy
Docs Lil Jo Quarter Horse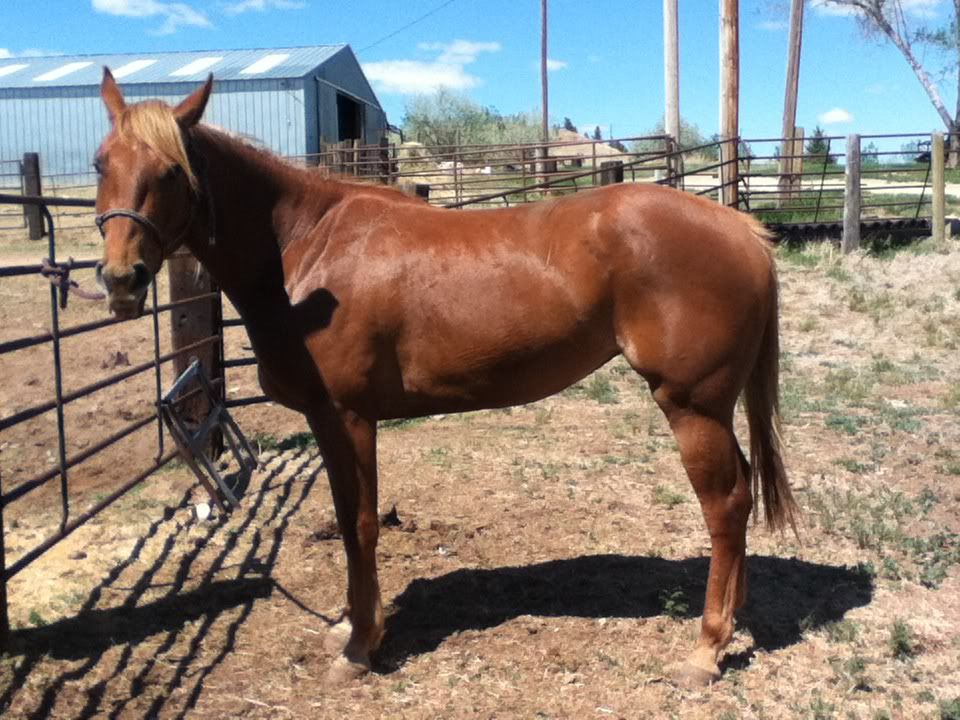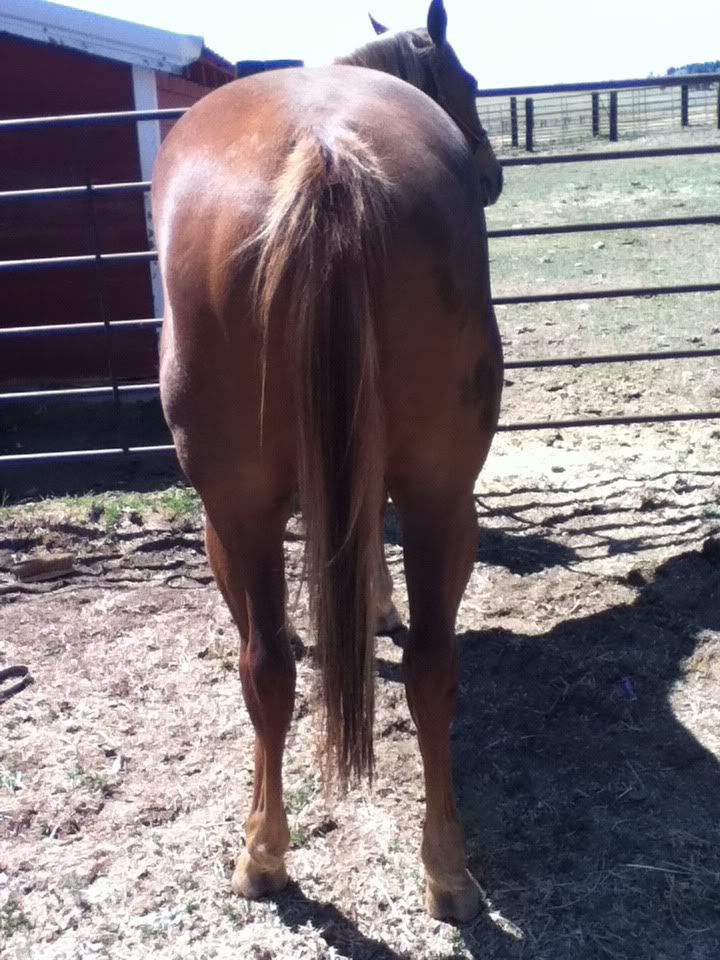 Emmy's Beauty Shots of her wonderful color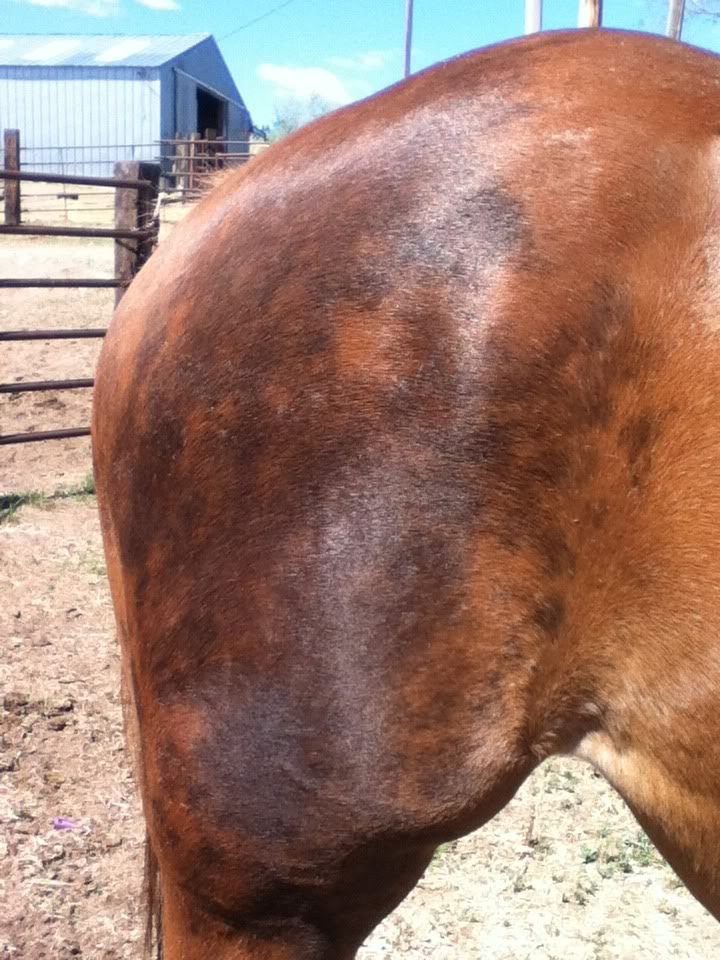 ---
Last edited by BubblesBlue; 05-19-2012 at

05:12 PM

.
What lameness issues have they been having? How old is each horse?
Back in August, Heidi tore her collateral ligament. She is just now getting back on her feet. I can ride her and everything now, just not compete yet. I have to change her shoes to accommodate her issues before before I start competing, as the vets said.

As for Emmy, she just has issues. She has a pawing issue that I'm working on fixing. She probably got her leg stuck in the fence and hurt it a little, so it swelled up. She's fine now though.
Heidi looks to be downhill, straight hip and shoulder, nice wither and neck but it might tie in a little high, nice back and legs.

I love emmys hip, her legs loook nice and straight, but might be sickle hocked in the back, maybe a tad cow hocked as well, straight shoulder, pigeon chested, neck ties in high, lovely head, and as you already are aware her front left turns in which is probably from her injury.

Sorry such a short critique, but I don't have a ton of time right now. Love your girls though I would snatch them up in a heartbeat
---
My horse's feet are as swift as rolling thunder He carries me away from all my fears And when the world threatens to fall asunder His mane is there to wipe away my tears.