Critique my new gelding
---
Hey everyone! Alright, so after a few years of no horse ownership, which drove me insane! I have just recently purchased a new equine friend! I'd love to get your input or constructive criticism on his build. I'll try not to overload you with pictures yet ;)
Specs:
Henry
16 yr old registered Morgan gelding
approx 15.3-16h tall.
Used to be a saddleseat horse, now being ridden western and I am going to start some dressage work with him.
This is the day he arrived (which was this past Thursday)! He's been a joy to have and I can't wait to work with him more :) Definitely a lover! Hope these pics work! I was by myself for he leg ones and he was much more interested in turning around to see what the heck I was doing rather than standing still lol. I can always take more!
Without further ado, here's Henry!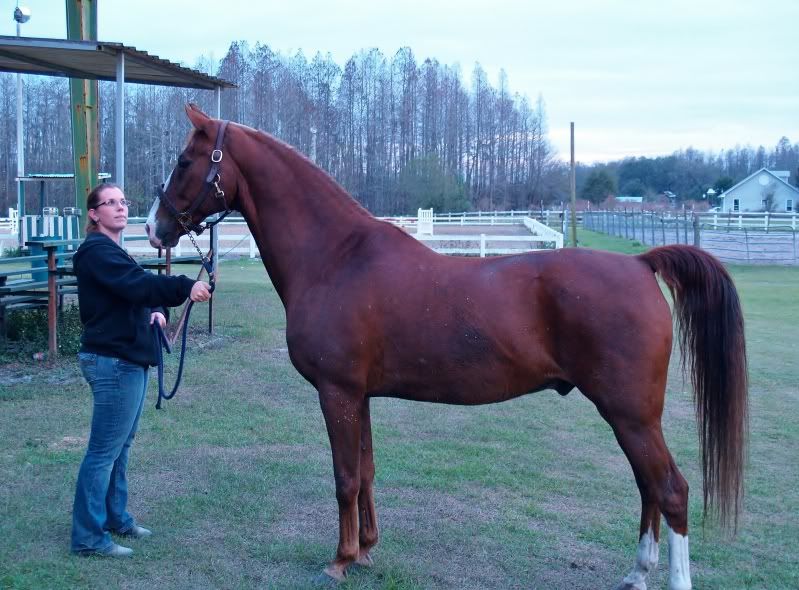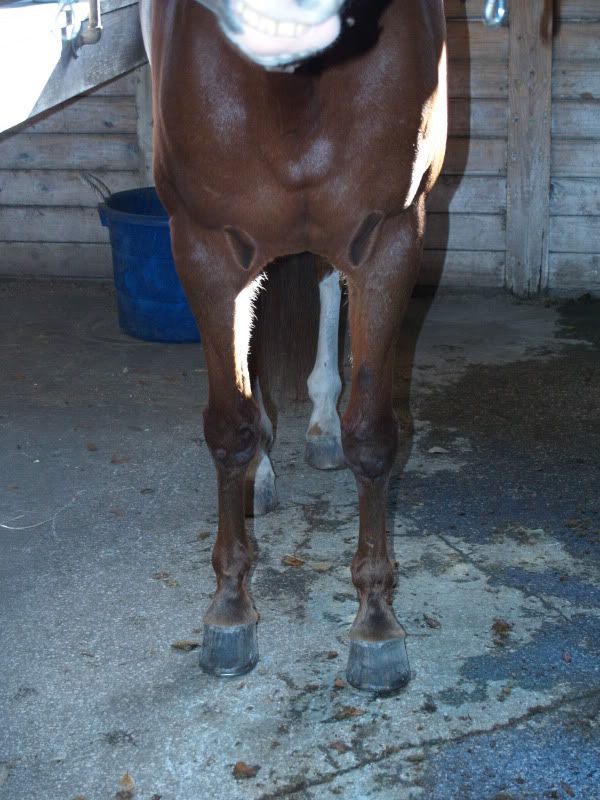 Aaaaaand just because he is so cute and I absolutely LOVE his ears!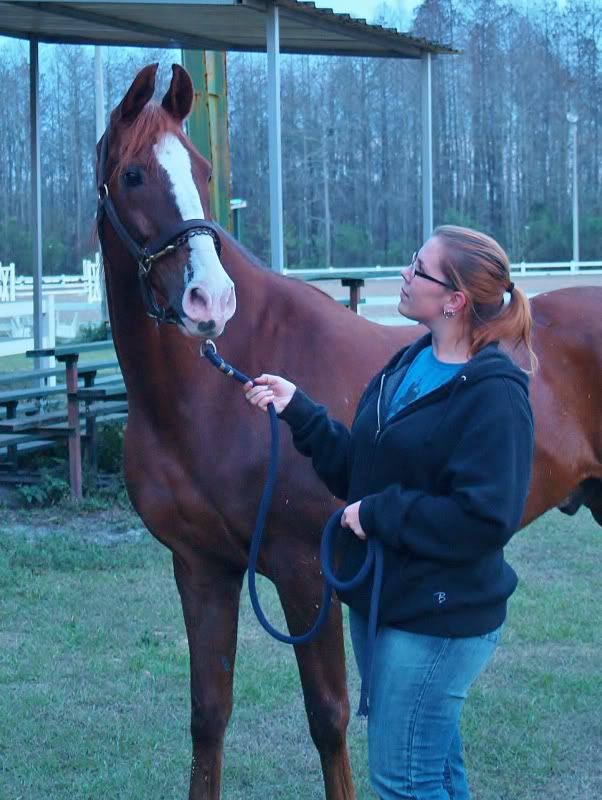 Teen Forum Moderator
Join Date: Dec 2010
Location: South East Texas
Posts: 7,157
• Horses:
2
What a beau! And I think you did a wonderful job considering that you were alone for these pictures.

I really like him. His withers are a tad more sloped than I'd like,and he has a very cresty neck, but that seems like a very common thing in Morgans.Very gentlemanly and regal look to him, and very clean, straight legs. It looks like he might toe out just a bit in the back, but nothing huge. I think you've found yourself a winner!
---
Everyone in your life is meant to
be in your journey, but not all of
them are meant to stay till the end.
I love the look of him, but then again, I have a soft spot for Morgans....love his head, and his ears are adorable!
lol There is definitely no denying he is a Morgan. He has every Morgan traits I can see..I do think he has a cute head for a Morgan... He does have really nice straight legs..He may be very slightly toed out, but in the other pictures he doesn't look bad at all..He does have a longer back than I like but it's not awful, especially considering he's 16..He looks in nice shape and at a very nice weight for a Morgan..His neck does tie in a little odd but nothing major. Nice chest....All in all he is a nice looking guy. He has his little quirks but nothing major that should really change or hinder his ability to work. And really, what horse is absolutely perfect in conformation?
---
I am Sparkly Meanie Doodie Head and I approve this message!
He is stunning! STrange, I would have said he was Saddlebred, just to look at him.
If I could find a man with a chest like that, I'd be a very happy woman.
I agree with DrumRunner that his back is a touch longer than I'd like to see, but it's not THAT bad and it looks well-supported, so it shouldn't be a problem. I like his legs...a lot. Looks like he's got a nice shoulder angle. Remember, a horse is supposed to toe out slightly in the back in order for their legs to function properly, so his toeing out in the back isn't even remotely a fault (in fact, he's got just the right amount of toeing out to be considered in the ideal range). As for his neck...he looks like he's been forced to carry his head more upright, like the majority of saddleseat horses you see, so it's no wonder it's muscled funky. Give him some time working long and low and I bet you'll see a tremendous difference.
---
Do not tell me I can't...because I will
show
you that I can.
Looks like his front left hoof has a little flaring(his back two as well), it is also not even with the his right hoof. His back looks a little toes out but I think it may be the way he is standing because in the others it does not appear that way to me.
He does have a long back, I would also like to get some side pictures of him standing on flat ground, the first one looks like the ground goes down hill.
I also agree with TinyLiny, I see Saddlebred as well.
He does have a cute head, he looks very alert.....he is grinning in the 2nd photo :)

Congrats on your new boy :)
I love the cheesy grin in photo 2...he's a beaut.
---
If wishes were horses, then beggars would ride.
I love the grin he is giving you in the one photo!
I see a hair toed out on the hind and his whithers are a little more sloped than I like but overall I think you scored on this one!
---
You know how to make a miniature horse even smaller? Leave them in the dryer a little longer!
"Don't ever regret something that once made you smile"
Quote:
I would also like to get some side pictures of him standing on flat ground, the first one looks like the ground goes down hill.
Okay, I may be wrong, If I am someone correct me..I know a little about Morgans but I'm not an expert...I think he looks a little down hill because Morgans are supposed to stand like that..They are trained to hold their hind quarters and feet out further...I think it's called parking out?
Like this...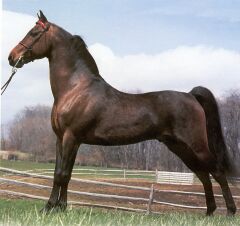 But like I said..I may be wrong, I'd like to know too though. Learn something new!
---
I am Sparkly Meanie Doodie Head and I approve this message!
Similar Threads
Thread
Thread Starter
Forum
Replies
Last Post
critique new gelding please

AlternativeEquineTraining

Horse Riding Critique

6

02-27-2010

05:29 PM