Critique for my paint mare
---
This is Kali she is a 10 year old grade paint mare. I use her for barrel racing and majestically running around the woods. If you wouldn't mind giving her a quick critique that would be great. These pictures were taken about 2 weeks work after 2 months off. So she isn't in tip top shape. Also I took them with my phone so they're not best quality
. Thank you!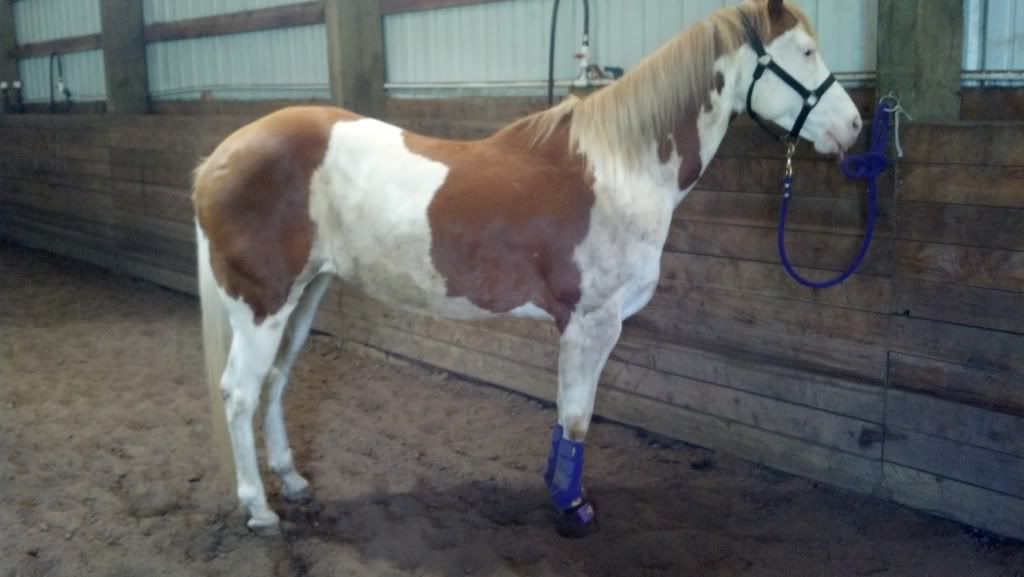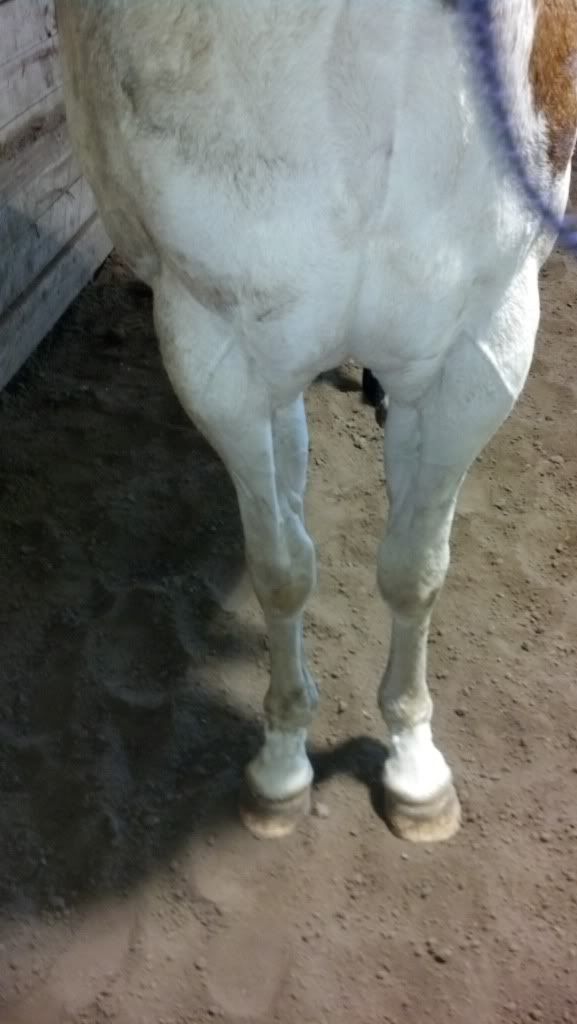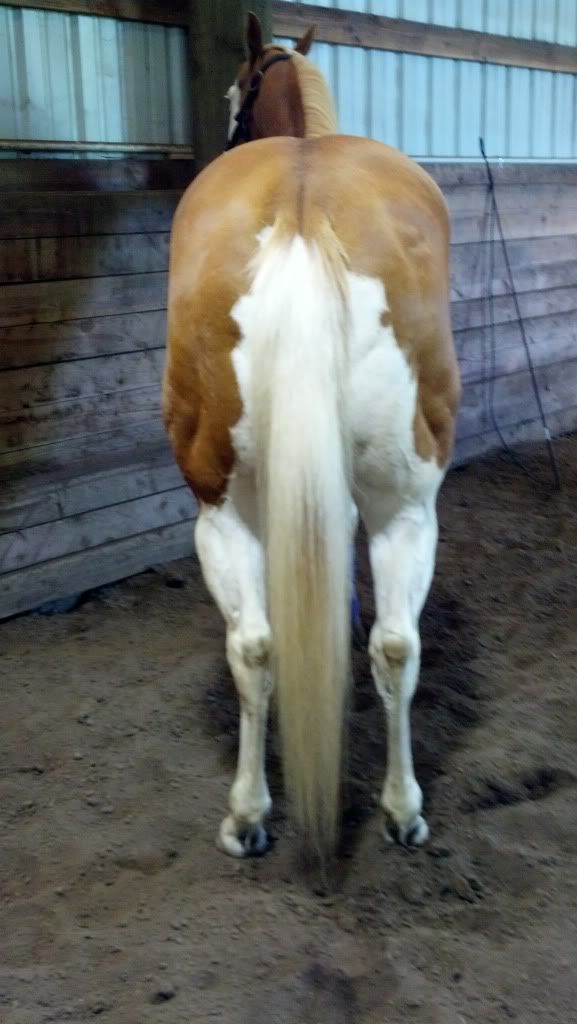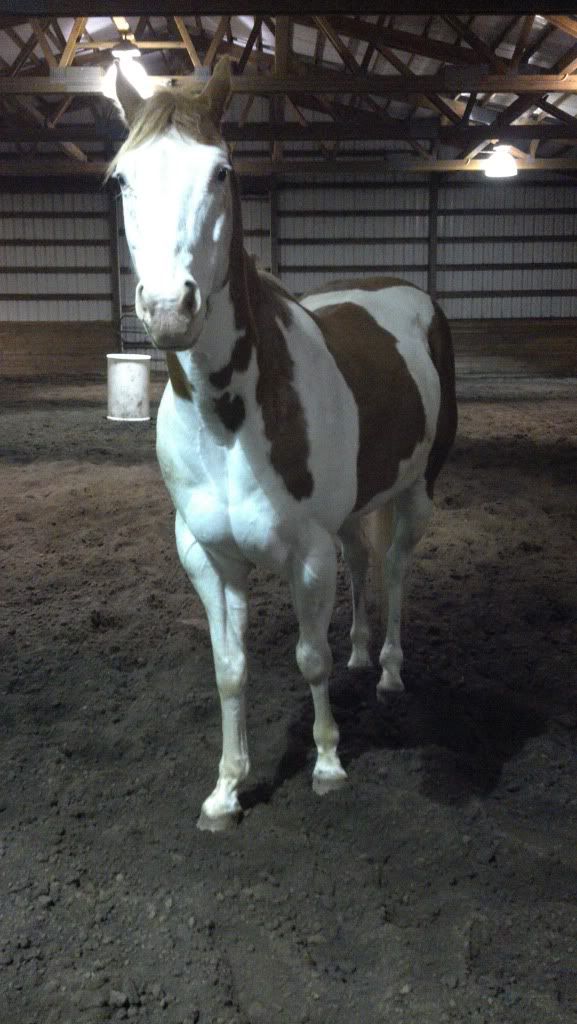 I want those muscles on my paint!!
Lovely mare - couple things I have noticed, her neck ties in REALLY high, her neck seems as ewe neck type.. Seems little over at the knee, but that 1st. picture may seem deceiving with the protective boots on.. Nice muscling for being "off work", pretty face :), has decent wither
I forgot to add - her pasterns in the back seem really upright.. but maybe that is because of the way she is standing in the sand..
Down hill build, and is slightly toed out in the front and hind. (Correct me if I'm wrong.)

She is very pretty, I love her colouring and her white face!