Critique my TB gelding?
---
These Pictures arent the best for comformation, but if you can try..! havent gotten around to taking conformation shots yet..
He's 15 yrs old, currently in pasture condition. 16h, sorrel with a stripe, snip, and white boot on the back.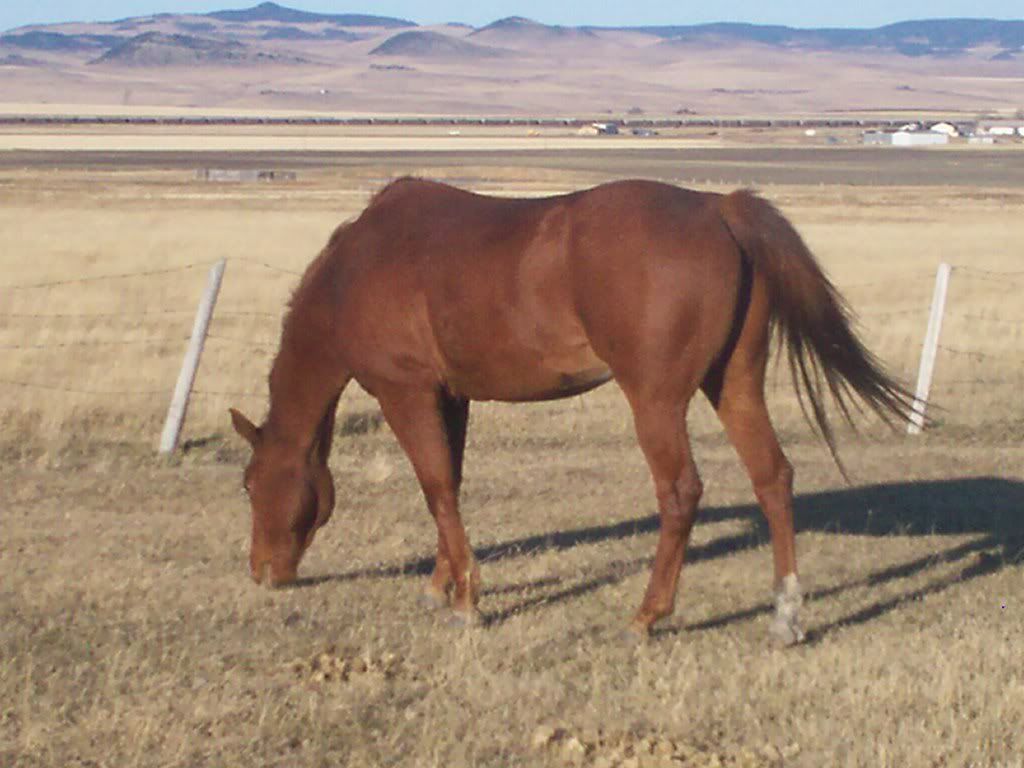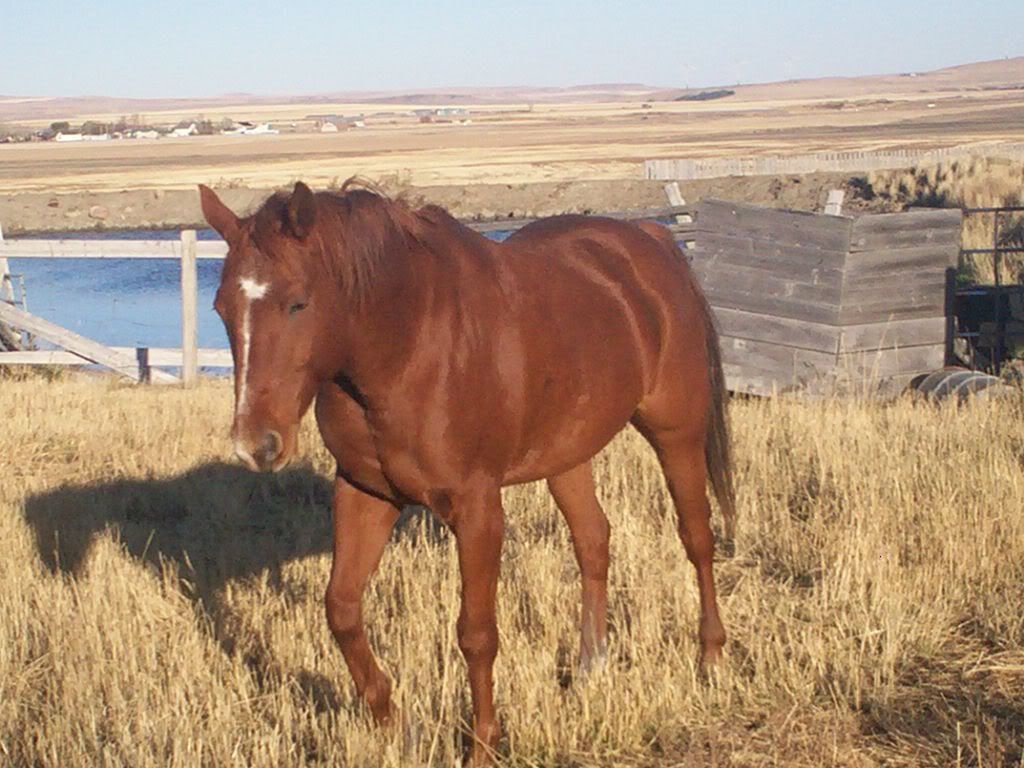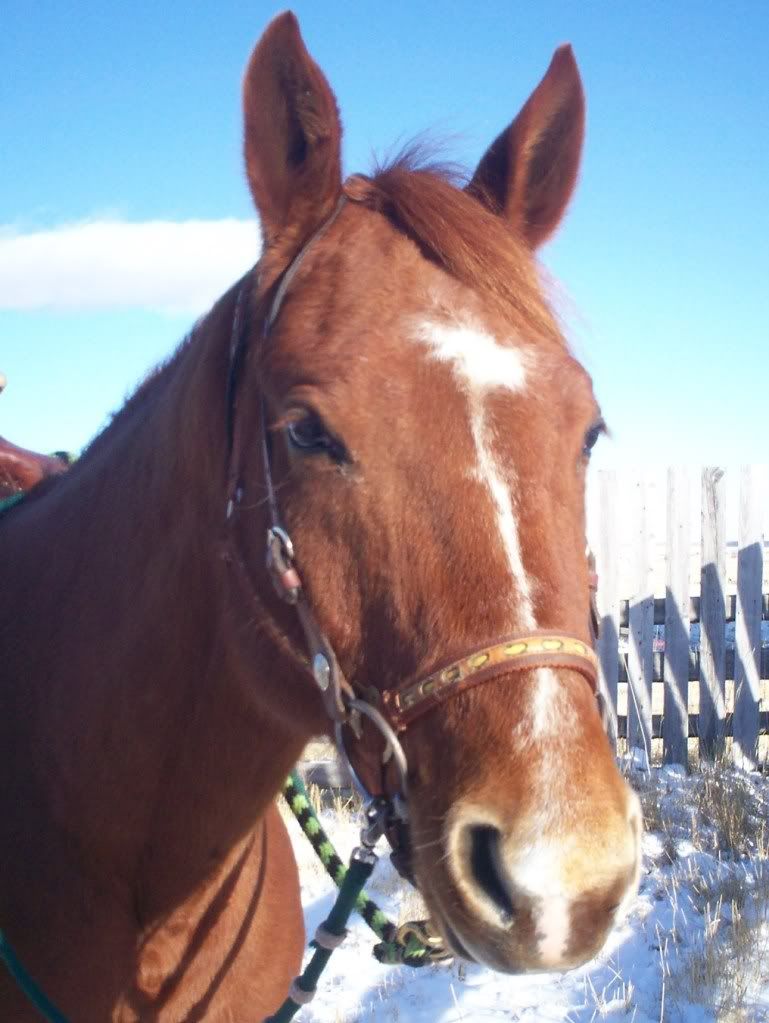 Nice-looking horse, but we definitely need side photos to say anything for sure.
Agree with needing better conformation photos. But please fix your fence! That's an accident and a huge vet bill just waiting to happen!
The horse looks cute, but we need better photos. I agree on the fences.

That being said, I see a train out there in the back ground and I swear that in one of my photo expeditions across the country chasing trains I have been to this location. Looks like coal coming out of Wyoming?
---
There is something about the outside of a horse that is good for the inside of a man.
~Winston Churchill
(or woman!!!!
) Dinosaur Horse Trainer
Subbing for better pictures.

Stunning horse, and I'm not a fan of chestnuts/sorrels. :p
---
It's something you need almost like air or water. ♥